Singapore Stocks News Of The Week: Yangzijiang, CapitaLand, SPH REIT, And More
Here's a selection of Singapore-listed companies that released noteworthy announcements this week.
Yangzijiang's Chairman "Safe And Healthy"
In a rare interview with The Business Times, Yangzijiang Shipbuilding Holdings Ltd's (SGX: BS6) chief executive Ren Letian said that his father, executive chairman Ren Yuanlin, is "safe and healthy" and is expected to return "before too long".
Ren Yuanlin has been away for more than three months to assist in a confidential investigation carried out by authorities in China. In his absence, the younger Ren took over the reins of Yangzijiang.
Ren Yuanlin's leave of absence was granted by Yangzijiang's board after TradeWinds, a global shipping news service, reported that Liu Jianguo, who is closely connected to the shipbuilder, was being probed by Beijing's anti-corruption body for disciplinary violations.
CapitaLand To Sell The Star Vista
On 20 November, CapitaLand Limited (SGX: C31) said that it is selling The Star Vista to Rock Productions, owner of The Star Performing Arts Centre within the mall, for S$296 million.
The divestment is expected to be completed by the end of this year. It is likely to generate net proceeds of around S$145 million and a net gain of around S$32 million for CapitaLand.
In a news release, Jason Leow, CapitaLand's president (Singapore and international), explained the rationale for the sale:
"The divestment of The Star Vista is in line with CapitaLand's active and disciplined asset recycling strategy. Year to date, CapitaLand has divested close to S$5.7 billion worth of assets, exceeding our annual target divestment of S$3 billion. The proceeds from these divestments will enhance CapitaLand's financial flexibility to seize new growth opportunities."
Liang Court Site To Be Redeveloped
CapitaLand, City Developments Limited (SGX: C09), and Ascott Residence Trust (SGX: A68U) announced on 21 November that they will jointly redevelop the Liang Court area in Clarke Quay into an integrated development. The site now consists of 1) Liang Court mall; 2) hotel Novotel Singapore Clarke Quay; and 3) serviced residence Somerset Liang Court Singapore. The new development will include two residential towers, a commercial component, a hotel, and a serviced residence with a hotel licence.
The agreement involves CDL Hospitality Trusts (SGX: J85) selling its entire stake in Novotel Singapore Clarke Quay to a joint venture (JV) between CapitaLand (50% stake) and City Developments (50% stake), and City Developments.
Ascott Residence Trust will also sell part of its stake in Somerset Liang Court Singapore to City Developments.
Upon completion, the residential and commercial components of the new development will be owned by the JV entities, while the serviced residence will be owned by Ascott Residence Trust. CDL Hospitality Trusts will own the hotel.
The integrated development is expected to open in phases from 2024.
SPH REIT Launches Private Placement 
SPH REIT (SGX: SK6U), on 21 November, launched a private placement (offering of new units to a select group of investors) at an issue price of between S$1.031 and S$1.075 per new unit to raise at least S$161.5 million.
The private placement is to partially fund SPH REIT's A$670 million purchase of a 50% stake in Westfield Marion Shopping Centre located in Adelaide, South Australia. The acquisition is expected to be completed by the end of 2019.
Westfield Marion, a freehold property, is the largest and the "only super regional shopping centre" in South
Australia. The mall has an occupancy rate of 99.3% and is supported by a high-quality tenant base including David Jones, Myer, Target, Kmart, and Woolworths.
The purchase is expected to increase SPH REIT's distribution per unit (DPU) and net asset value (NAV) per unit. DPU shows how much distribution a REIT investor would get for every REIT unit owned while NAV is a REIT's total assets minus its total liabilities. 
Want to discuss further?
Why not check out Seedly's QnA and participate in the discussion surrounding stocks like Yangzijiang Shipbuilding Holdings Ltd (SGX: BS6) and many more!
Disclaimer: The information provided by Seedly serves as an educational piece and is not intended to be personalised investment advice. ​Readers should always do their own due diligence and consider their financial goals before investing in any stock.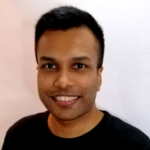 About Sudhan P
It isn't fair competition when only one company in the world makes Monopoly. But I love investing in monopolies. Before joining the Seedly hood, I had the chance to co-author a Singapore-themed investment book – "Invest Lah! The Average Joe's Guide To Investing" – and work at The Motley Fool Singapore as an
analyst
.
You can contribute your thoughts like Sudhan P
here.