Seedly's Guide: Courses to Guide You On Your Investment Journey
Here's an open secret about the things we learn in schools – instead of learning critical life skills, kids are taught to memorise information.
In years to come, this practice we have will come back to haunt us when it comes to personal finance.
We do have some possible theories (not enough for a thesis) on why personal finance is not taught in Singapore schools in one of our previous article. Some of the main reasons being:
Personal finance is not a subject that can be tested meaningfully.
The possible lack of qualified instructors or teachers for the subject (will Warren Buffett ever be keen to give us lecture in secondary school?)
The economy would suffer dramatically should everyone becomes really financially savvy overnight.
Read more: The Real Reasons Why Personal Finance Is Not Taught In Singapore Schools
Of course, that is not an indication that we never start picking up personal finance ever. Investment courses become the go-to channel for Singaporeans to get them started on this whole new journey of learning.
Deciding on the best course is very much like an investment.
Go for a course that is well within your budget.
Enroling into a lousy course is like making a loss in your investment.
The best kind of courses are the kind that yields high Return on investments (ROI)
TL;DR – List of Personal Finance Investing courses Singaporeans can attend
Dr Wealth
Value Investing College
Mr Finance Savvy
SGX Academy
The Fifth Person
Dr Tee
My Stocks Investing Journey
While there are tons of personal finance courses providers out there, here are the frequently mentioned ones in the Seedly Personal Finance Community.
Also, compare and read real user reviews on investment courses in Singapore before making a decision on the course to take.
Read real user reviews on investment courses
---

Dr Wealth
Dr Wealth is no stranger to anyone who is an active reader of online personal finance content, very much like this one.
Dr Wealth aims to provide financial education to individuals by passing knowledge on proven and actionable investment methods to their graduates. With that, graduates from their courses should be more confident when it comes to investing and achieving market-beating results.
Investment Courses provided by Dr Wealth
When it comes to investment, Dr Wealth got them all covered, from personal finance to REITs or even cryptocurrency.
Here is the list of courses provided by Dr Wealth and how much they cost:
Courses
Course Fee
Promo Code
Factor-Based Investing Introductory Course
Free
-
Personal Finance Fundamentals Course
S$365

S$128
(Early Bird)
Use PFEarly for Early Bird Discount
REITs Investing Fundamentals Course
S$365

S$128
(Early Bird)
Use code" "RIFCEarly"
Cryptocurrency Masterclass
Free
-

Value Investing College
Value Investing College specialises in value investing that aims to educate and equip anyone who wants to live an extraordinary life through value investing–by drawing from the best minds and methods that work.
Currently, Value Investing College is offering a Value Investing Options Strategies Masterclass for free.
Here's a programme rundown provided on their website regarding the course:
How to Get Real Results by Following the Techniques the Best Investors in the World Use
The Secret to Getting Massive Wins on Shares
How to Get Started with Little Capital
How to get your bills to pay for themselves
How to get started even if you have little or no experience
How to invest with confidence and overcome the fear
How to make 15%-25% on your money, instead of leaving in the bank
How to build and grow your investment portfolio consistently
Calculate exactly how much you need to retire comfortably in Singapore
How to generate consistent passive income through stock dividends
How to use our proprietary method to identify great businesses and buy them at a huge discount
The step by step checklist that you must follow to minimise your risks and maximise your returns
Why even $10 a day is enough to help you retire
How to give your loved ones monthly allowances, without your personal contribution

Mr Finance Savvy
Mr Finance Savvy is run by Joel Sim who is a professional trader. Having witnessed his friends who were holding high positions at their companies get retrenched during the Global Financial Crisis.
The experience taught him that corporate achievements and long hours of working do not necessarily translate to financial security. Mr Finance Savvy hence aims to reach out to help their clients through their courses.
Mr Finance Savvy's course dives deep into Trend Trading and REITs Investing.
The course consists of
A face to face session over a weekend
This is then followed by a one-year mentorship
Each class is capped at 10 pax per weekend.
Members of the course will be able to see all of Mr Finance Savvy's trades and REITs investments made through WhatsApp
This includes potential trades and REITs before I enter
The course fee is at
S$2,399 for 1st year with

screener

S$397 yearly for mentorship

S$697 yearly for mentorship + screener

Singapore Exchange (SGX) Academy
SGX Academy provides education and training programmes that are designed to meet the different needs of individuals.
These programmes cater to various types of investors. From Beginner, Intermediate to even Professionals Investors, SGX Academy got you covered through their range of seminars, courses and e-Training.
Here are some example of Investment courses and the cost of attending provided by SGX Academy
Some of the courses can be paid for using Skillsfuture. Chinese courses are available too.
Courses
Cost
Course Level: Beginner
Building Your Retirement Fund Through Stock Investment
Free
Make Trading Your Source Of Income
Technical Trend Trading
Basics of Investing Plus - Foundations of REIT Investing
S$128
Course Level: Intermediate
Strategic and Tactical Asset Allocation
S$160
Exotic Options and Trading Strategies
Introduction to Bonds, Prices, Yields and Strategies
Corporate Valuation - Trading, Transaction Comparables and Merger Analysis
Course Level: Professional
Gaining a Trading Edge through Price and Volume Action
S$1,200
Short Term Trading Strategies
S$800
Essentials of Professional Futures Trading with TA
S$2,400
Editor's Note: Do take note that SGX Academy has a whole range of course. Do head over to their website to look at all of it.

The Fifth Person
The Fifth Person believes that sound investment knowledge, financial literacy and intelligent money habits can help Singaporeans achieve financial security, freedom and lead better lives for themselves, their family and their loved ones.
On top of the really insightful investment articles on their website, they are also known for their "Dividend Machines Seminar" which has benefitted many.
While it is unfortunate that Dividend Machines Seminar is closed for the year, it will reopen early next year.
The good news is that The Fifth Person has launched another course and finance blogger such as SGBudgetBabe has attended the course too.
To get access to their Investment Quadrant course, one needs to be a member of them and below is what one gets out of which:
Course
What you get
Cost
Investment Quadrant System
The New, Updated Investment Quadrant System
US$347
7 Figure Flow charts and Checklists
The Private Member's Only Q&A Forum
The Investment Quadrant LIVE Workshop
Future Content Upgrades
Investment Quadrant Web Class Recordings
10 Winning Investment Case Studies

Dr Tee
Dr Tee holds a PhD in computational simulation. he spends he shares his 20 years of trading and investing experience.
Investment courses provided by Dr Tee
Course
Cost
Defensive Investing Strategies with Market Outlook 2018/Q2
Free
Investment Clock 2018/ Q3 with optimism strategies

My Stocks Investing Journey
Kenny started off My Stocks Investing Journey with the intention to be a library of stock market information, education articles or video, stocks analysis for potential trades and current trades. Setting up information on the internet facilitates retrieving information easily everywhere in the world as long as there is internet access, instead of bringing my computer everywhere to look at the stock chart.
He then moves on to share this knowledge with others who are keen, benefitting many with his courses.
Courses
Cost
Promo code
Investing in Singapore REITs
S$799
Promo code: "mystocksinvesting"
How to profit by short selling Singapore stocks
TBC
-
Technical Analysis
Fundamental Analysis
How to trade in US stock market
---
Things to look out for when signing up for a personal finance course
Before you go on and sign up for some of the courses which might have interest you, here are some steps and advice that can help you out.
Find a course that is within your budget
Not attending that course that costs you a bomb does not necessarily mean that you are losing out. With information available online, investing more time to read up on the topic works too.
Free course may not necessarily be a good thing
While free course sounds good, there are times where they may try to upsell a package or membership at the end of the course. Always do your due diligence before signing up.
Real user reviews
While it is convenient to head over to a website and be flooded with good reviews on the course on their website, these reviews might be curated and are not genuine. Unbiased real user feedback on these courses can be found on forums or Seedly Personal Finance Community, be it our Facebook Group or QnA.

Whether you love or hate our content... WE WANT TO HEAR WHAT YOU THINK!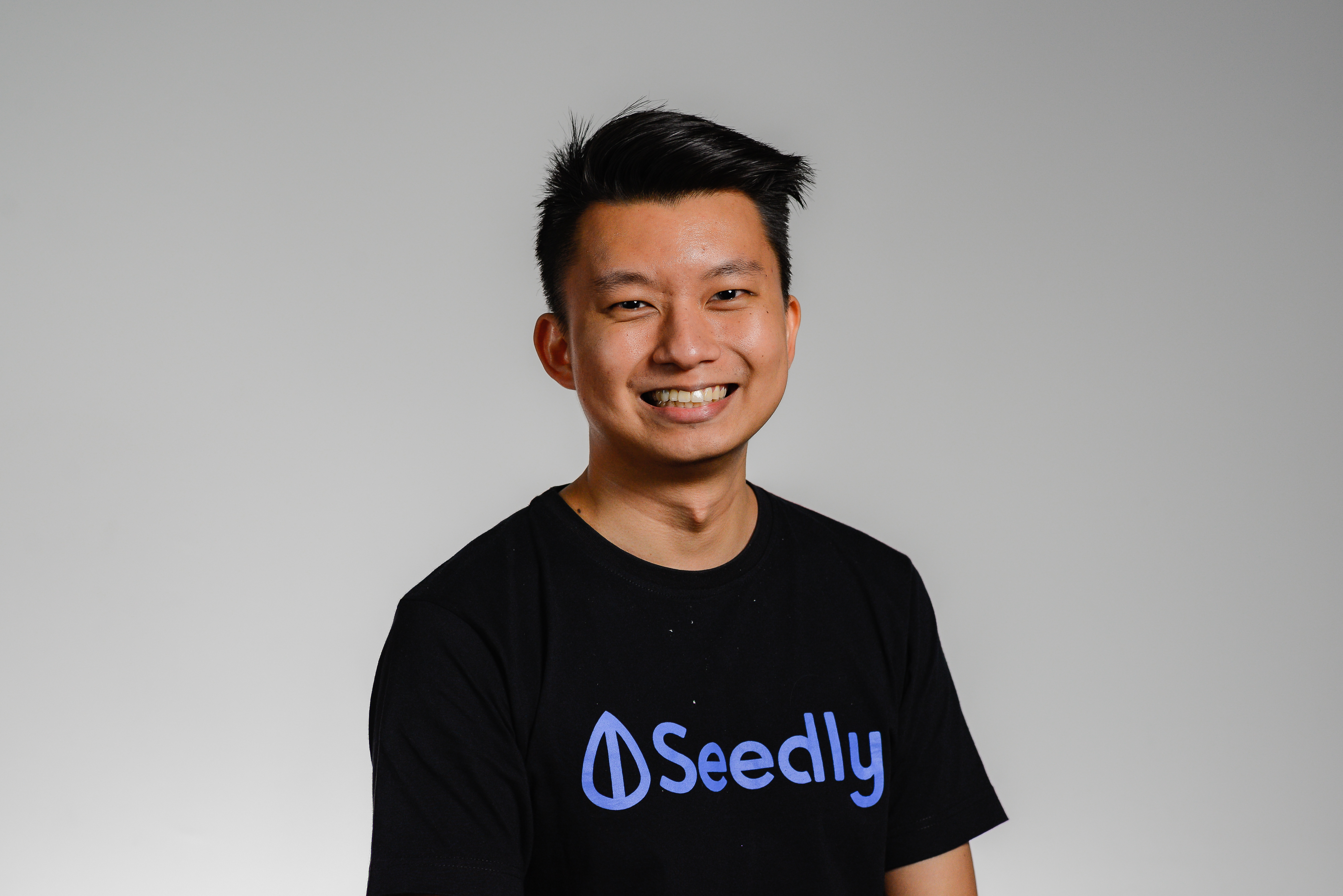 About Ming Feng
A stint in Bloomberg gifted me with a beer belly, which only grew larger when I moved on to become a Professional Trader. Now I turn caffeine into digestible finance-related content.
You can contribute your thoughts like Ming Feng
here.