Positive Things About Insurance That People Fail To Mention
Many times, the insurance industry is a bit like our SMRT system today. On days when rides are really smooth, nobody brings it to the social media to give praise. However, when the transport system starts breaking down, people start ranting away.
The feeling of dislike towards agents of the insurance industry is almost universal. As an unbiased platform for personal finance knowledge, allow us to shed some positivity on the insurance industry. After all, the insurance industry is actually providing us with something really essential.
TL;DR – Singapore's insurance in numbers
As of 31 March 2017, 2.91 million lives are insured by Life Insurance. This means that for every two individuals in Singapore, one of them are well covered by life insurance.
According to LIA Singapore, Integrated Shield Plans provide two-thirds of the Singapore population with additional health insurance coverage above the MediShield Life cover.
The life insurance industry paid out close S$15 billion to policyholders and beneficiaries in the year 2016.
Of this amount, about S$6 billion was for policies that matured. The remaining was for death, critical illness or disability claims. Life insurance plays a key role in providing policyholders and their families with peace of mind, knowing that insurance payouts will alleviate the financial burdens arising from sickness, death, or simply, a long retirement.
Singaporean's safety check
There are actually ways that Singaporeans can check to see if their insurance agent is authorised to be recommending a certain products.
Head over to the MAS website
Enter your agent's Representative Number
It should show you something like this:

From the website, you will also be able to know if there were any market conduct regulatory actions taken by the MAS against the agent. This will be your first indicator for, if the agent is legit.
---
Further Reading- Positive Experiences with insurance and financial planning
While there has been numerous articles that took a negative approach towards insurance sales agents. The Seedly Personal Finance Community thinks that there are always two sides to the coin. We believe that there seems to be too much negative press on the insurance industry. Instead, we have decided to compile all the positive experiences people have had with insurance and financial planning and share with the greater community.
My family member got into a bicycle accident and now subsequently fighting brain cancer from 2012 till today. Without NTUC Income, we would probably have had to sell off all our assets to fund the 3 brain surgeries and follow up Chemotherapy. To be honest, yes our agent left us, but at least he sold us the H&S policy in the first place. – Kenneth Lou
A relative has had multiple heart surgeries in the past few years. His insurance has covered him so that he has not had to come up with much cash for his own treatment. His agent (now also mine) stood by him all the way and helped him through the entire claim process so he didn't have to worry about it. – Derek Wang
Endowment Plan from 32 years ago completely paid for my university fees. That endowment paid for my school fees when I needed it the most. It was started by my mum through a Great Eastern Agent. That guy has been with us for years. – Kenneth Lee
My mum is ill. Very ill, and when we first found out, a quick google about the cost of treatment is crazy. The math works out to be selling away my family's HDB for 2-3 years worth of treatment. My dad didn't understand insurance, nor does he knows what he got my mum covered for, but we tried our luck calling the agent anyway.
Turns out, she's covered fully and well, I still have my roof over my head now. The agent drops by once a month to collect any invoice which the hospital failed to process and claims were rather on time. – Ming Feng
My planner has been with me since day 1 of my working life. He has helped guide my family and i through our various incidents thus far, even when the policy is not under his name. He helped look out for interesting investment opportunities that he thinks may suit my risk appetite and is not pushy if I do not feel comfortable about it. He signals out the crappy insurance policies which I wanted to take up, even when he gets a commission selling it to me. Integrity is key and that is what I value in him. – Clara Lee
My Mother-In-Law bought her insurance a few months before she was diagnose with breast cancer. Thank goodness her agent at that time asked her to go for a body check up before she signed on her policy. She was covered for all her claims and expenses, and till now is still cover for her visit to the doctor. The downside is, because of this, my in-laws are now too much firm believers of insurance. – Goh Ah Mao
Some might think that insurance is less important when you're young, but I am grateful that my mum arranged for me to have full coverage since a young age. At the age of 25, I've gone through three sports-related surgeries (torn rotator cuff, torn ACL, and skin graft). Each time, my insurance has covered the cost of the surgery at a private hospital, as well as physiotherapy. I can safely say that my quality of life would have been severely impacted otherwise. – Zong Han Low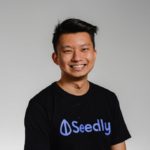 About Ming Feng
A stint in
Bloomberg
gifted me with a beer belly, which only grew larger when I moved on to become a Professional Trader. Now I turn caffeine into digestible finance-related content.
You can contribute your thoughts like Ming Feng
here.