Singles Guide: Spending Valentine's Day 2018 in Singapore (SG)
How To Spend Valentine's Day Single
Valentine's day is an unusual event that splits everyone into two, end-spectrum groups: The attached and the single.
The occasion clearly favours the former, so let us give all the single people out there some love. Whether you are still trying to cope with your previous heartbreak, basking in single-hood or just lazy to celebrate anything, one thing is for sure: Your wallet is stress-free from Valentines' day gifts and flowers.
We present to you, the singles' guide to spending Valentine's day from $0 to $50!
Budget $0: What You Can Do For Free
1. Work out
Rarely will there be another day where exercise spots are magically empty.
Head down to your favourite exercise spot to get your day's fix of intense cardio. Haven't been exercising for a long time? Go for that swim or run you planned to fit into your schedule months ago.
ActiveSG Gyms open until 10pm on weekdays on most days. Otherwise, there are always cheap alternatives to keeping fit. Fitness is rather attractive, after all.
2. Go on dating apps
Money can't buy love. That's why most dating apps are free. If you're still looking for love this Valentines' day, create a new account with the myriad of free dating apps online today. Popular ones would be:
Tinder
Coffee Meets Bagel
OkCupid
Paktor
3. Free Yoga Trial Classes
Valentines' day is the perfect time to unwind and relax for singles. If you are not ready to sign up for a month's worth of yoga classes, go for free trials available at Platinum Yoga and Real Yoga.
Clear your mind of those "no one wants me" thoughts as they soothe your mind and body. The best part is, you can do this alone or with a friend.
4. Netflix and Chill
There is no problem with just wanting to stay home.
Sit around in your underwear, watch a movie online and eat ice cream straight from the tub. If you have the stamina, now's the time to finish the season of your favourite Netflix series. What I have learned from a discounted purchase from Redmart is that signing up for a free 60-day Live Up membership gives you 2 months worth of Netflix subscription along with other perks with Lazada and Uber. There will be a burning urge to continue the subscription just for Netflix, but if we want to keep this under the $0 category, you have to will yourself to cancel it after your two months are up.
Budget $30: Pamper Yourself

1. Send yourself a small gift
There really is something special about receiving things in the mail. Buy the book you always wanted to read from Book Depository and get it delivered. Otherwise, browse your favourite brands online and get that top for yourself. We all deserve a small treat once in a while.
2. Be hands-on with art
Work that left-brain and expand your creative mind. Boulevart offers $30 for a two-hour session where you can do acrylic painting using the quality material they offer. Reference material and a take-away canvas box will be available so you can bring home your masterpiece.
Similarly, Arteastiq offers three-hour sessions at $28 for students with valid student passes. However, normal prices go at $48 per session.
3. Drink and socialise
Source: Lucha Loco 
The Hearts Go Loco Anti-Valentine's Fiesta is free to enter! With music lined up for the night, piñata bashing and single games, you can have fun with friends and maybe even meet someone special. We price this at $30 because surely you will be compelled into buying some extra booze or pay for that cab.
Source: The Empire SG
Another event to consider going for would be The Empire SG's "No String Attached, Ladies Night" event. Entry is free and ladies get free flow of the event's Valentine's day cocktail, "Love Struck".
One last pricier event to consider would be Valentine Vendetta at The Fullerton Hotel. Priced at $35 with one complimentary glass of Veuve Clicquot, the event helps singles meet each other through an array of dating games and mingling. P.S Prizes worth up to $2000 will be up for grabs. Take note, tickets at the door will be $45, so pre-purchase them instead!
Budget $50: Treat Yourself!
Make it rain! All that money saved on $40 bouquets and dinner for two can all be spent on the most important person in your life –  You!
1. Do something unconventional
Source: Kulture Studios
Bouncefit: Kulture Studios offers a unique cardio workout experience where they combine power-sport elements into a session on a mini trampoline. Their trial session is only $18 and subsequent classes are at $34.
Source: Anthem
Anthem: This indoor cycling studio boasts motivating instructors,  upbeat music and a dark room with neon lights that completes the experience. A 1-week unlimited trial is priced at $50.
Source: Aerial Fitness Studio
Aerial Yoga: Combining elements of yoga, pilates, aerobics and TRX, Aerial Yoga is all the hype these days. A drop-in for an open aerial class at the renowned Aerial Fitness Studio is priced at $48 for a 2-hour session
2. Pamper yourself with a haircut or manicure
Get a fresh new look for the coming Lunar New Year or a new shade of brown on your hair. Pamper yourself, now that you have the day alone, with Manicures and Pedicures.
3. Have a great meal with your friends
$50 can buy you a 3-course meal or even a buffet at most places. A price comparison on buffet and a la carte meals can be seen here as we have previously broken down! Valentine's day is ultimately a day to celebrate love, and that includes the relationships we have with our friends and family. If you don't have a date yet, ask them out on this special day for some quality time together.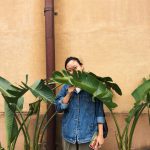 About Junel Seet
Most of my expenditure is on sustenance. Yes, I meant food.
You can contribute your thoughts like Junel Seet
here.