Singlife Account: Is This Capital Guaranteed Insurance Savings Account Worth Getting?
If we can take you down the rabbit hole, we live in an interesting time when insurers in town are launching high-interest short-term endowments, and every other bank is launching a high-interest savings account.
Products like MySecureSaver II, Endowment Series Four, Capital Plus offer an alternative to the dipping returns on the Singapore Savings Bond.
" Whenever we talk about the interest rate of Singapore Savings Bond."
While a high-interest savings account allows us to park out money for higher returns.
That got us thinking about the possibility of a product with both the insurance element and the features of a savings account.
---
But before Seedly can launch such a product (probably in the next 2,274 years time), someone beat us to it. DAMN IT!
Overview of Singlife Account with Singlife Visa Debit Card
Disclaimer: We are not sponsored to do this. All opinions are our own, we just like to help you!
Key Features
Details
Minimum balance
$100
Up to 2.5% return per annum on savings
2.5% per annum for the first $10,000
1% per annum for the next $90,000
0% per annum for anything above $100,000
Life insurance coverage for death
Up to 105% of account value
Overseas spend on Singlife Visa Debit card

No additional FX charges on overseas spend
Retrenchment coverage

(based on card spend)
Claim up to three months' worth of average card spend

(up to $10,000 and if cardholder unable to find a job for four months or more)
Coverage
Covered by PPF Scheme*
*The Singlife Account is protected under the Policy Owners' Protection (PPF) Scheme which is administered by the Singapore Deposit Insurance Corporation (SDIC).
The PPF Scheme provides 100% protection for the guaranteed benefits of your life insurance policies, subject to caps where applicable.
As the Singlife account is a universal life plan (as stated in the product summary), this puts it under the individual life and voluntary group life policies excluding annuities)
According to SDIC, the amount insured (amount deposited) has a guaranteed surrender value at the point of failure that is capped at $100,000.
There is also a cap of $500,000 for the aggregated guaranteed sum assured.
The coverage is automatic and no further action is needed from you. You can check also out the SDIC site or the Life Insurance Association (LIA) site for more information about the benefits and caps of the PPF scheme.
---
Positioning themselves as a capital guaranteed insurance savings plan with no lock-in or fees.
If that's not enough they even have the Singlife Visa debit card a Visa card that can be used as a worldwide multi-currency card with no additional FX fees and zero annual fees.
They combined so many things into one product that there are no words that can describe it.
Now, allow us to break it down for you.
2.5% Returns on Your Savings per Annum
2.5% returns on your savings per annum with no conditions is actually pretty decent! The returns are calculated daily and credited to your savings account on a monthly basis.
However, do note this rate of returns is not guaranteed and may fluctuate according to economic and market conditions.
The registration process is through their mobile app, another plus points for millennials and fintech lovers.
Here are some terms and condition which you need to take note of:
A minimum amount of $100 is required to start earning interest
The 2.5% interest is only applicable to the first $10,000 of your savings in your Singlife Account. Here's a breakdown of the returns on your deposit:


| Amount in Singlife Account | Returns |
| --- | --- |
| First $10,000 | 2.5% per annum |
| Next $90,000 | 1% per annum |
| Anything above $100,000 | 0% per annum |

There is a minimum account balance of $100 required to enjoy the basic benefits of the account. However, there will be no fall-below fee even if your balance falls below that amount.
This means that if you are looking to earn interest on a $100,000 savings, the maximum returns you get out of Singlife Account will be $1,150. This is a 1.15% total returns on a $100,000 savings.
Singlife Visa Debit Card


You will be able to apply for a Singlife Visa Debit card upon account opening. This card can be used worldwide with no additional FX fees and zero annual fees.
For overseas transactions through the Singlife Card, there will be an option for you to either make your payment in Singapore Dollar or in foreign currency at the point of sale.
Life Insurance Coverage
There will also be a life insurance coverage element for Singlife Account.
This means that upon death, up to 105% of your account value in your Singlife Account will be passed to your loved ones.
Here's a more detailed explanation of the life insurance coverage in the event of death or terminal illness:
In Event of Death or Terminal Illness
Benefit
Before the policy anniversary on which account holder's age last birthday is 61
The sum of:
- account value

and

- 5% of account value or SGD 50,000, (whichever is lower)
On or after the policy anniversary on which
account holder's age last birthday is 61
The sum of:
- account value

and

- 1% of account value or SGD 50,000
(whichever
is lower)
This means that the additional 5% death benefit coverage is only for account holders who are before the age of 61. The benefit becomes 1% after the age of 61.
Retrenchment Coverage
Singlife Account's retrenchment coverage got our attention the most, given the state of our economy due to COVID-19 Coronavirus.
Here's a summary of how this coverage works:
Upon retrenchment, your average monthly card spend over the six months (immediately before you were retrenched), will be recorded.
Let's assume that your average card spend is at $800 per month.
If you fail to find a job in the next four months, Singlife will pay you your Retrenchment benefit for three months.
Meaning, after four months of unemployment, you will receive $800 per month for three months.
The amount of Retrenchment Benefit payout will be capped at $10,000 in total.
There should be no payout if the individual is retrenched within the first 6 months of opening the account or your severance package is more than three (3) months of Your monthly salary.
---
Pros of Singlife Account and Singlife Visa Debit Card
Here are some pros of the Singlife Account and the Singlife Visa Debit card combination for those who are considering signing up for it:
It is quite a worry-free product given that there is no fees and no minimum condition to meet.
2.5% return on savings per annum is great!
Life insurance in the event of death is also something unique to make sure your loved ones are taken care of
Retrenchment coverage can help mitigate a portion of unemployment risk.
The multi-currency feature on Singlife Visa Debit card can be a plus point for Singaporeans who are frequent travellers.
Everything is done through the Singlife app which means convenience for users.
Cons of Singlife Account and Singlife Visa Debit Card
There are also some considerations which Singaporeans should pay attention to:
Most of the benefits come with terms and conditions, so do your research and own calculations before making a decision.
The 2.5% per annum return on savings is only applicable to the first $10,000. For a total of $100,000 savings, the total return is at 1.15% per annum.
The FX rate for Singlife Visa Debit card in comparison with the rest of the Multi-currency cards is still unknown.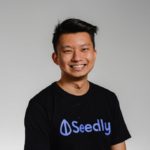 About Ming Feng
A stint in
Bloomberg
gifted me with a beer belly, which only grew larger when I moved on to become a Professional Trader. Now I turn caffeine into digestible finance-related content.
You can contribute your thoughts like Ming Feng
here.