Cathie Wood's ARK Invest Bought Into Skillz Inc (NYSE: SKLZ): Here's What You Should Know About the Company
When ARK Investment Management purchases a stock for its ETFs, investors sit up and pay attention.
Recently, Catherine Wood's ARK Innovation ETF (NYSEARCA: ARKK) purchased shares in Skillz Inc (NYSE: SKLZ), a mobile games platform.
Skillz was added to the ARK Innovation ETF over three days from 21 April to 23 April 2021, possibly causing its share price to rise significantly over the time frame.
On 26 April itself, the stock rose a further 17%.
The Skillz stock is also found in ARK's Next Generation Internet ETF (NYSEARCA: ARKW), having been purchased over many tranches from 4 January 2021 to 21 April 2021.
As of 26 April, the gaming company has a weighting of 0.4% in the ARK Innovation ETF and 1.8% in the Next Generation Internet ETF.
Is Skillz stock worth buying for your portfolio as well?
To make your decision-making easier, I'll share with you here what I found out about Skillz.
Skillz's Business Overview
Skillz, which aims to make eSports accessible to everyone possible, is basically a marketplace that connects developers with gamers.
It allows game developers to monetise their games through competition, instead of through traditional methods such as advertisements or in-game purchases.
Skillz says it's able to monetise users at over five times higher than what its developers would generate through traditional monetisation models. It does so by creating higher player-to-payor conversion, retention and engagement.
Skillz provides developers with an SDK that they can download and integrate with their existing games to provide monetisation services.
(Explainer: SDK means software development kit, and it serves as a data interface between Skillz and the game developers.)
On the other hand, what gamers get through Skillz is compelling content that keeps them engaged.
The more gamers enjoy its platform, the longer they play, creating more value for Skillz and its developers, creating a powerful network effect.
Currently, Skillz's platform has 2.4 million monthly active users and hosts an average of over five million daily tournaments, including 1.4 million paid-entry daily tournaments, offering over US$100 million in prizes each month.
Developer-wise, it has over 9,000 registered game developers on its platform that have launched a game integration.
Skillz makes money by receiving a percentage (known as "take rate") of player entry fees for paid contests (known as "gross marketplace volume"), after deducting end-user prize money, end-user incentives, and the profit share paid to developers.
The following screenshot gives a clearer picture of how Skillz generates its revenue:
Skillz's Historical Financial Highlights
Skillz is still loss-making as it's investing heavily in continually introducing engaging content, products and services.
2018
2019
2020
Revenue
(US$' 000)
50,778
119,872
230,115
Gross margin
95.8%
95.2%
94.7%
Net profit
(US$' 000)
(27,780)
(23,605)
(122,461)
Percentage of net profit over revenue
-54.7%
-19.7%
-53.2%
Cash flow from operations
(US$' 000)
(16,948)
(21,937)
(56,232)
Its gross profit margin has been hovering at around 95% over the past few years, which is extremely high. This suggests that Skillz has pricing power.
Another positive point about Skillz is that it has a strong balance sheet, which makes the trait even more essential as the company is not profitable.
As of 31 December 2020, Skillz had around US$262.7 million in cash and cash equivalents with no borrowings.
Since Skillz is not generating any cash flow from operations, it would be beneficial to look at its cash burn rate, which shows how long its cash would last before the company runs out of money.
Cash burn rate, which is calculated by dividing the cash balance by cash flow from operations, is around five years.
This gives Skillz ample runway to start generating cash before it needs to start looking elsewhere for money.
Skillz's Growth Prospects
Skillz sees a substantial opportunity for its developer community to expand beyond casual content into other gaming genres, from first-person shooters to racing games.
The company also has the potential to tap further into international markets since it generated less than 10% of its revenue from users outside of the US in 2020.
Furthermore, there's an opportunity to build partnerships with brands to sponsor tournaments on its platform to both increase its brand awareness and achieve improvements in profitability through advertiser-sponsored prizes.
In all, Skillz has a total market opportunity of over US$100 billion, which is huge considering it generated less than US$0.3 billion in revenue last year.
Skillz's Major Risk to Take Note Of
One of the main risks for Skillz is that of concentration — a limited number of games and developers account for a substantial portion of its revenue.
For 2020, Solitaire Cube, 21 Blitz (both games developed by Tether), and Blackout Bingo (developed by Big Run) accounted for 79% of its revenue while games developed by Tether and Big Run accounted for 87% of its revenue.
If the three games were to become less popular or be removed from Skillz's platform and there are no suitable replacements, Skillz's business is likely to suffer.
What Are Your Thoughts on Skillz? 
Come and discuss your thoughts on Skillz at the Seedly community!
Disclaimer: The information provided by Seedly serves as an educational piece and is not intended to be personalised investment advice. ​Readers should always do their own due diligence and consider their financial goals before investing in any stock. The writer may have a vested interest in the companies mentioned.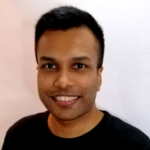 About Sudhan P
It isn't fair competition when only one company in the world makes Monopoly. But I love investing in monopolies. Before joining the Seedly hood, I had the chance to co-author a Singapore-themed investment book – "Invest Lah! The Average Joe's Guide To Investing" – and work at The Motley Fool Singapore as an
analyst
.
You can contribute your thoughts like Sudhan P
here.