Special: Market Outlook For Singapore and Hong Kong 2019
The market condition now
The global market is extremely focused on the trade war between US and China.
With Singapore being extremely affected by whatever happens in the market, it is important that local investors understand what is going on with the market and the relative actions to take.
China – United States Trade War
Source: Financial Times
Here's a quick recap of what happened:
Both China and US went on a trade war where both sides threatened and eventually imposed new trade tariffs on each other's goods.
Trump administration imposed it first on Chinese goods such as flat-screen televisions, medical devices and aircraft parts, to make Chinese products more expensive for the people in America.
While reports are saying that the US-China trade war is not hurting Singapore much at the moment, Singaporean investors should be extra cautious since we are a trade-dependent nation.
Who should attend?
Note: This is a non-sponsored post. The Seedly Team gets absolutely nothing for this collaboration, except for the potential value that it will add to our community members.
Investors who are keen to find out more about the possible market outlook for the upcoming year.
Advance investors who are looking to use Daily Leverage Certificate (DLC) to access key indices and stocks in Singapore and Hong Kong
Investors looking to pick up a new investment strategy
Topics covered:
In our opinion, the market outlook for Hong Kong and Singapore markets got our attention the most.
Here are some interesting topics that might be interesting to investors too.
Market outlook of Hong Kong and Singapore by the keynote, Dr Chan Yan Chong.
Merits of trading Daily Leverage Certificate
2019 Feng Shui and Investment Outlook
About keynote speaker- Dr Chan Yan Chong
Dr Chan Yan Chong is a renowned investment expert with many accolades under his belt.
He is currently a regular media columnist and is frequently invited to give opinions through the newspaper, radio, television and magazines, both locally and overseas.
Event details: Look Beyond The US-CHINA Trade War
Date: 17 November 2018 (Saturday)
Time: 9.30am – 1pm
Venue: Shine Auditorium
100 Beach Road, #03-01 Shaw Tower, Singapore 189702
Ticket price: S$18
First 20 Seedly readers to key in a special promo code Seedly when registering, will a mystery gift worth $22.
---
Further Reading: What is Daily Leveraged Certificates (DLCs)?
Daily Leveraged Certificates are structured financial instruments that allow investors a fixed leverage of up to 7 times of the daily performance of the underlying asset.
The asset can be a market indices of a single stock.
DLCs are listed on Singapore Exchange (SGX). In fact, SGX is the first in Asia to offer trading of DLCs.
Features of DLC
Here are some characteristics of DLC:
Allows investor to both long and short on an intra-day basis.
This means that if an investor believes that the underlying index is going to go up, he can choose to long it, and vice versa should he expect it to fall.
Performance of DLC is reset at the end of each trading day.
 Since it is traded on the exchange, investors can expect a good level of transparency.
The loss is limited to the amount an investor trades.
Note: Daily Leverage Certificates (DLCs) are complex, high-risk financial products. Only experienced investors should look to invest in it.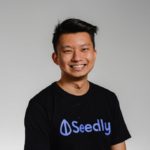 About Ming Feng
A stint in
Bloomberg
gifted me with a beer belly, which only grew larger when I moved on to become a Professional Trader. Now I turn caffeine into digestible finance-related content.
You can contribute your thoughts like Ming Feng
here.