A Step-by-Step Guide to Maximising Your Credit Card Usage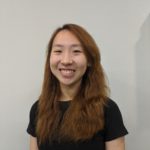 Dion Lim
●
What's the one thing that you always look out for before entering a restaurant?
Nope, it isn't the menu.
It isn't the ambience. 
It's credit card discounts, of course!
Every time I have dinner with my parents, they always seem to have matching credit cards to earn discounts. 
It is as if they have a whole stack of credit cards from every bank.
But is there a need to own so many?

As a debit card user, I don't feel like I'm missing out on anything. 

By debit card, I mean the one from POSBKids. 
As such, I've been thinking about whether to get a credit card — and if so, which is the best credit card. 
What's the Difference Between Debit Cards vs Credit Cards?
As the maknae (youngest) of the team, I went around asking what everyone thinks about credit cards. 
"I guess a credit card is a symbol of success to being an adult, since I couldn't own one when I was younger," said one of my colleagues. 
True enough, with credit cards being one of the 5Cs of Singapore, they are a very much a visible symbol of success.
Or simply proof that you're now an 'actual' adult. 
Debit Card
Credit Card
How does it work?
You can only spend what you have in your bank account
You borrow money on credit
How much can you spend?
The amount that you have in your bank
Up to the credit limit of your credit card
Benefits
Avoid Debt
Track daily spending
Budget with cash
Build a good credit score (or bad!)
Maximise rewards in the form of cashback or miles
As our expenditure grows with time, credit cards allow us to get rewards for the things we spend on while mitigating our expenditure.
Quantity vs Quality of Credit Cards
So, is having more credit cards necessarily better?
A Seedly Community member mentioned that he's had over 30 credit cards in the past ten years.
But if you're signing up just to score free luggage or AirPods, you might want to rethink it. 
Here's a summary of the pros and cons of having too many credit cards:
Credit Card Pros
Credit Card Cons
More deals for enjoyment
Too confusing to keep track of cards
More sign-up freebies
Hard to track payments due to different billing cycles = risk of late fees
Hard to remember which card is good for which activity
How To Maximise the Usage of Your Next Credit Card
As a total noob on this, I reached out to the Seedly community to pick out key points we can all learn from. 
1. Identify Your Financial Needs and Spending Patterns
Spend a week or two to monitor your everyday spending habits. 
Some leading questions include:
Are you a local, overseas or online spender? 

What's your highest expenditure?

Are there any repetitive expenses? (E.g. subscriptions, phone bills, utility bills, petrol)
2. Have a Credit Card Spending Strategy
A mistake that most newbies make is intentionally changing their spending patterns to suit the credit card's requirements. 
The key is to start with the end in mind and work backwards.
Let's say, following your marriage and BTO, you're planning for a honeymoon around Europe in a year's time. 
Based on your identified spending needs, match them to the various miles cards in the market.
Similarly, if you are not a frequent traveller, a cashback credit card would work the same.
This way, you can maximise your value conversion of spending to miles and/or cashback rebates.
The takeaway is, let the card match you, and not the other way around.
3. The Not-So-Secret Hack To Double-Dipping Rewards
Whenever we hear about 1-for-1 sales, our kiasu senses automatically start tingling.
Two for the price of one — how shiok is that?
Likewise, you can get two rewards in ONE credit card transaction. 
Now that you know this hack, you don't have to worry about feeling FOMO (fear of missing out). 
4. Additional Tips and Tricks
Remember back in school, when your teacher would ask for a volunteer and everyone would avoid eye contact? Pretend to do anything else to avoid being chosen?
Yeah, on the contrary, now you NEED to volunteer! 
To pay first when eating out with your friends.
This way, you can gain the rewards without having actually spent that amount.
And don't forget to pay for your daily necessities using your credit card too, since you'll have to hit a minimum spend. 
Choosing the Best Credit Card for Yourself 
Narrowing your options is easy with the Seedly Comparison Tool which offers two to three recommendations based on your needs and life stage. 
Here's how it's done:
Select All Card Types
2. Choose relevant filters
3. View your results, read user reviews — or leave one of your own!

As an undergraduate, I might consider getting one of these student cards that cover a wide range of expenses, from dining to online shopping. 
Guess it's time for me to #adult.
At the end of the day, remember this: it isn't which is the best credit card out there.
It's the credit card that best suits your life stage and spending needs. 
About Dion Lim
Busy
undergrad
by day, an aspiring entrepreneur by night. Fuelled by floorball and doodling, I chomp on bite-size pieces of finance to prep for an adventure that won't make me yawn.
You can contribute your thoughts like Dion Lim
here.