Singaporean's Guide to Supplementary Retirement Scheme (SRS): Tax Relief, Promotions, Investment Options etc.
If there is anything more complicated than Pythagoras' theorem, it will be Singapore's Central Provident Fund (CPF) system.
To further complicate things there's also this thing called the Supplementary Retirement Scheme (SRS) which complements your CPF retirement savings.
What Is Supplementary Retirement Scheme (SRS)?
The Supplementary Retirement Scheme (SRS) is a voluntary scheme
It aims to encourage Singaporeans to save for retirement, over and above their CPF savings
You can top up their SRS account as many times as they want
TL;DR: Who should you open your SRS account with?
In this article, we address some of the commonly asked questions. We try to make it less boring for you.
Should we fail to do so, it is too important to not understand SRS!
---
Pros of Supplementary Retirement Scheme (SRS) – Pay lesser income tax!
To encourage Singaporeans to do so, contributing to SRS comes with many benefits.
Contributions to SRS are eligible for tax relief.
Investment returns are tax-free before withdrawal.
Only 50% of the withdrawals from SRS are taxable at retirement.
Contribute to the SRS account and get the same amount of tax relief!
We show you how it's done:
Assuming:
A Singaporean with employment income of $102,000
He enjoys Personal Tax Reliefs of $31,500 (Earned Income, CPF, Qualifying Child, Parent, etc)
Employment Income
$102,000
Less: Personal Reliefs
(Earned Income, CPF, Qualifying Child, Parent etc.)
$31,500
Without SRS Contribution
With SRS Contribution
SRS Contribution
-
S$15,300
Total Relief
$31,500
$46,800
Chargeable Income
$70,500
$55,200
Total Tax to pay
$2,685
$1,614
As we can see, the Potential Tax Savings is $1,071.
Account Opening Promotion for Supplementary Retirement Scheme (SRS): OCBC vs DBS vs UOB
To encourage the opening of SRS, each of the 3 banks came out with their promotions.
OCBC SRS
DBS SRS
UOB SRS
Promotion
$50 worth of Al-Futtaim Retail Asia Gift Vouchers

(Robinsons, Marks & Spencer and 16 other brands)
$50 cash and an additional of $30/$20
Christmas Log Cake from Java+
Promotion ends
31 December 2018
15 December 2018
21 December 2018
Requirement
Contribute $10,000 within 7 days of account opening
Opening account online ($50)

Contribute $15,300 ($30)

Contribute $10,000 - $15,299.99 ($20)
Contribute a minimum of $10,000 upon opening of account
Limited to
First 2,000 pax
First 5,000 pax
-
SRS Account Investment and Insurance Promotion: DBS vs UOB
At the moment, OCBC does not have any other promotion other than the one that comes with account opening.
As for DBS and UOB, here are some promotions to encourage their account holders to invest or get themselves insured.
DBS SRS
UOB SRS
SRS Investment Promotions
Special discounted sales charge for selected Unit Trusts
Invest in Unit Trust/ Insurance:

$10,000 - $19,999: Traditional English Afternoon Tea for 2 at Lobby Lounge

$20,000 - $29,999: High Tea Buffet for 2 at Marriott Cafe

$30,000 and above: Buffet Lunch for 2 at Marriott Cafe
SRS Insurance Promotion
$100 Cash Reward when one sign up for:

RetireReady Plus - Single Premium

ReadyBuilder - Single Premium

(Minimum premium of S$10,000)
What can I do with my SRS account? – SRS Investment Options
"Top up SRS account then what? Can do what?" – Le Random Coffeeshop Uncle
The interest rate on balances in the SRS Account which are not invested is currently at 0.05% per annum, as of October 2012.
Editor's Note: 0.05% interest rate? That's lame!
In order for SRS to be a great retirement tool, one needs to be able to invest the money in their SRS account. Here are some of the possible investment options of for Singaporeans:
Single premium products (recurrent single premium products, both annuity and non-annuity plans)
Life cover (including total and permanent disability benefits)
Bonds
Unit Trusts
Fixed Deposits
Shares
Here are some investment strategies for SRS funds by the Seedly Personal Finance Community.
You might want to refer to our sorting on investment products based on risks to better decide the product to invest in.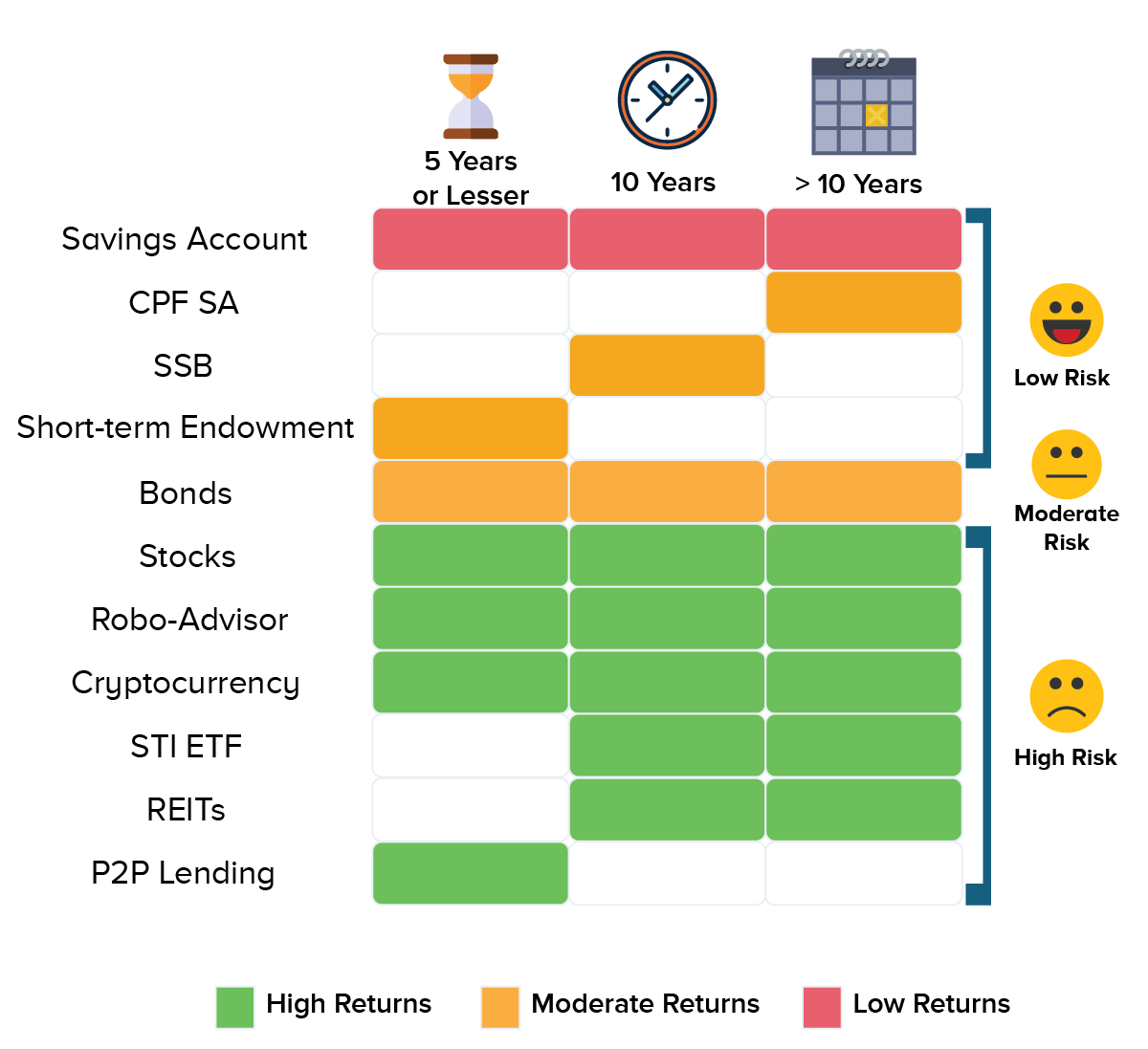 Read more: Best Investments In Singapore That Caters To Every Risk Profile, For Short, Medium and Long-Term Investors 
SRS vs CPF Special Account (SA)
Both the SRS and CPF SA are long-term investments for Singaporeans. But they do have their differences:
CPF Special Account
(SA)
Supplementary Retirement Scheme
(SRS)
Tax Reliefs Cap
S$7,000/year
S$15,300/year
Interest Rate
4%
0.05%
Withdrawal
Age 55, once you hit the retirement sum, you can withdraw the excess.
Money is SRS is more liquid. One can withdraw it anytime.

(5% tax if before retirement age)
---
Further reading: How to be eligible for Supplementary Retirement Scheme (SRS) Account?
There are only 2 criteria when it comes to setting up and contribute to your SRS account.
One needs to be 18 years old and above
One must not have an existing SRS account with any other bank.
 Not an undischarged bankrupt
Mentally sound and capable of managing yourself
One can open an SRS account with any of the 3 SRS operators, DBS, UOB or OCBC.
All you need to bring along is your Identity Card and a Completed Declaration Form (for foreigners).
What is the maximum yearly SRS contribution cap?
The yearly maximum SRS contribution cap for Singaporean citizens and PRs differs from that of foreigners.
The yearly maximum SRS contributions are as such:
Singapore Citizens/ Singapore PRs: $15,300 ( year 2016 onwards)
Foreigners: $35,700 (year 2016 onwards)

Whether you love or hate our content... WE WANT TO HEAR WHAT YOU THINK!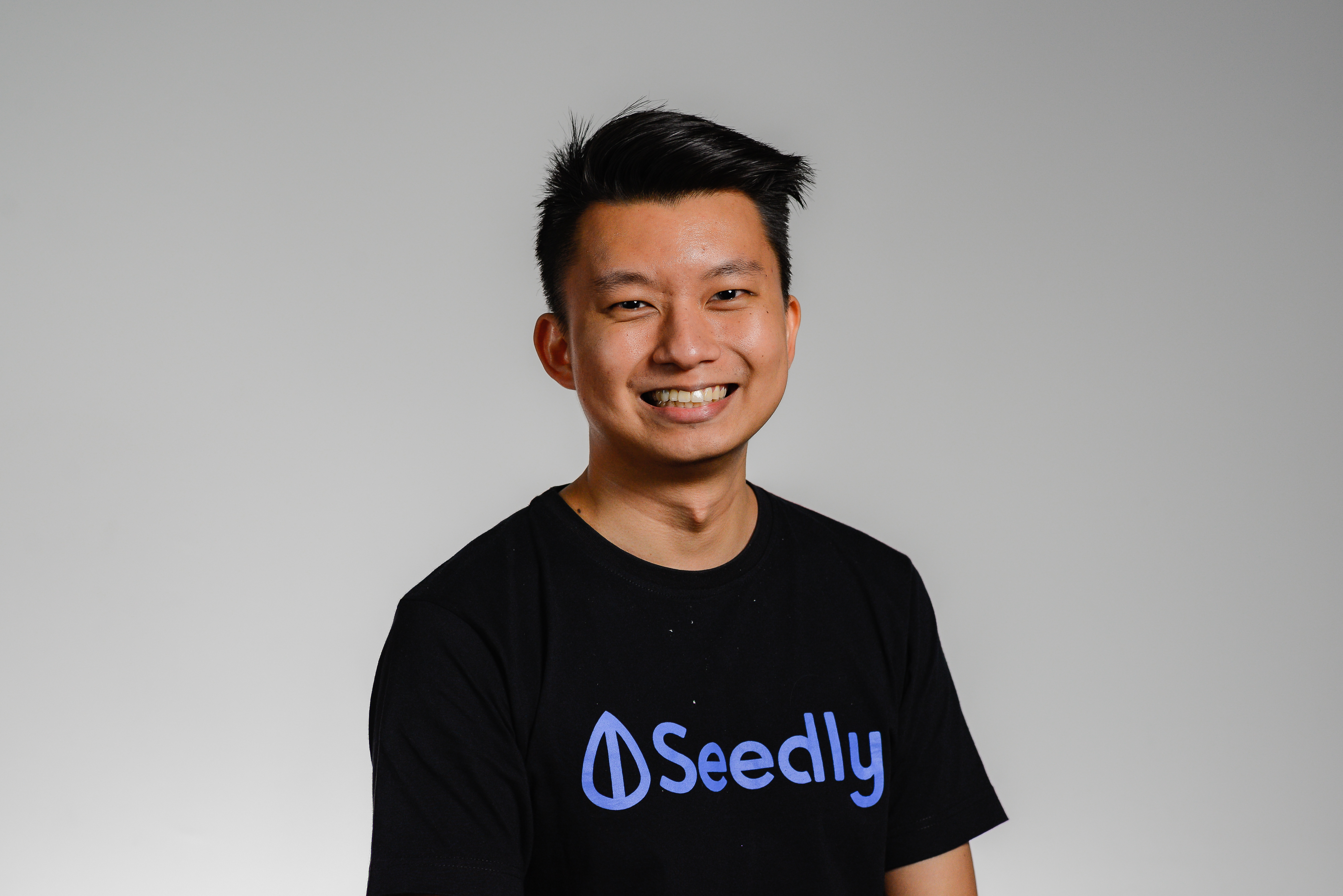 About Ming Feng
A stint in Bloomberg gifted me with a beer belly, which only grew larger when I moved on to become a Professional Trader. Now I turn caffeine into digestible finance-related content.
You can contribute your thoughts like Ming Feng
here.