5 Temasek Stocks I Would Buy If I Had S$50,000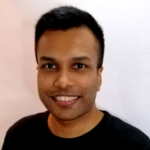 Sudhan P
●
Temasek announced a record net portfolio value of S$381 billion for the financial year ended 31 March 2021, increasing almost 25% compared to last year.
The investment company's portfolio was boosted by the recovery in the global stock markets and the public listing of some of its portfolio companies.
New companies Temasek invested during the year include COVID-19 vaccine maker BioNTech (NASDAQ: BNTX), cloud data warehouse software provider Snowflake (NYSE: SNOW), and gaming outfit Roblox (NYSE: RBLX)
With a wide range of stocks in its portfolio spanning various sectors, Temasek's portfolio is a treasure trove of investment ideas for investors who like to pick individual stocks.
If I were to start my portfolio from scratch and had S$50,000 to invest, here are five stocks I would choose (with an equal allocation of S$10,000 each to keep things simple).
Temasek Stock #1: DBS
The first stock featured would be Singapore's largest bank DBS Group Holdings Ltd (SGX: D05), which is 29% owned by Temasek.
As of 31 March 2021, DBS took up the biggest position in Temasek's portfolio at 6%.
In its 2021 first-quarter, DBS saw its total income fall 4% year-on-year to S$3.85 billion.
However, the bank's net profit surged 72% to a record of S$2.01 billion due to much lower allowances as asset quality stabilised.
DBS also ended the quarter with a return on equity (ROE) of 15.4%, which is commendable. This ratio shows how effective a bank's management maximises the profits earned from shareholders' capital.
Looking ahead, DBS chief executive Piyush Gupta said in the earnings release that the "global economic rebound is strengthening and we are bullish about prospects for the coming year".
With an established and growing presence in Greater China, South Asia, and Southeast Asia, DBS is poised to capture growth in this part of the region, not just for the coming year but also for many years.
At DBS' share price of S$30.17, it has a dividend yield of 2.4%. Investors should note that there's room for dividend growth when the Monetary Authority of Singapore (MAS) removes the dividend cap introduced in July 2020.
Temasek Stock #2: SATS
The next company on my list is SATS Ltd (SGX: S58), a provider of food solutions and gateway services solutions, mostly to the aviation industry. Temasek owns 40% of SATS.
SATS has been hit badly by the pandemic as countries shut their borders to stem the spread of COVID-19.
For its full-year ended 31 March 2021 (FY2021), revenue tumbled 50% year-on-year to S$970 million.
Meanwhile, SATS went into a net loss of S$78.9 million, as opposed to a net profit of S$168.4 million a year ago.
However, if we zoom in on the quarterly numbers, things have been improving for SATS.
SATS' revenue and net profit (also known as PATMI) bottomed in its first-quarter of FY2021, with the fourth quarter earnings back in the black.
Even though SATS' passenger aviation business may still face some slowdown, its cargo business is doing well due to the high demand for temperature-sensitive supplies like vaccines and the e-commerce sector.
Furthermore, SATS' food business continues to grow in new, non-travel related market segments across Asia while its security services business in Singapore is expanding.
SATS also has a footing in the growing plant-based protein sector, which is projected to grow from US$10.3 billion in 2020 to US$14.5 billion by 2025.
The company has acquired distribution rights for plant-based brands such as Growthwell and Impossible Foods through Country Foods.
Once the pandemic blows over and air travel returns, SATS' overall business should bounce back strongly.
The company has an established network in over 55 locations in 13 countries across the Asia Pacific, the UK and the Middle East, giving it plenty of growth opportunities over the long run.
Temasek Stock #3: Sea Ltd
Sea Ltd (NYSE: SE), the owner of the e-commerce platform Shopee, is the next company I would buy.
Other than Shopee, Sea also owns gaming company Garena and a digital financial services business called SeaMoney.
Pssst… Did you know that we have released a free stock report on Sea Ltd? Grab hold of the report at Seedly Rewards before it's gone!
For the financial year ended 31 March 2021, Temasek said it had stepped up its exposure to Southeast Asia to ride on structural trends in the region, such as a growing middle-income population and a thriving Internet economy.
And Sea is one company that fits the bill perfectly.
Each of Sea's businesses is in growing sectors of gaming, e-commerce, and e-payments, and their growth has just been accelerated by the COVID-19 pandemic. 
Furthermore, the Southeast Asia region is one of the world's fastest-growing regions and is at the early stages of internet and e-commerce penetration. 
In this region, e-commerce as a percentage of total retail sales is only a fraction of more mature markets, such as the US and China. 
According to the e-Conomy SEA 2020 report by Google and Temasek, the Southeast Asian digital economies are set to grow at double digits from 2020 to 2025, giving plenty of room for Sea to run. 
Temasek Stock #4: Tencent
Tencent Holdings (SEHK: 700) is the owner of popular apps like QQ Browser, Weixin and WeChat. Many of the company's products hold the top spot in terms of user engagement.
For Tencent's 2021 first-quarter, its total revenue grew 25% year-on-year to RMB 135.3 billion, with all business segments showing strong growth.
Net profit, meanwhile, rose 22%.
Ma Huateng, chairman and chief executive of Tencent, said that going forward, the company is stepping up its investment in areas such as business services and enterprise software, high-production-value games, and short-form video.
That may cause a dip in the operating margins in the short run, but the investments are something the company believes will deliver high returns over the long-term.
Temasek Stock #5: Visa 
Last but not the least is Visa (NYSE: V), one of the world's largest electronic payments networks based on payments volume and number of transactions.
Visa collects a small fee for each transaction that passes through its payment network.
Visa collects fees in three ways mainly, and they are:
Service revenue
Data processing revenue
International transaction revenue
After deducting client incentives, which are used to grow payments volume and increase Visa product acceptance, Visa is left with net revenue.
For 2020, Visa's net revenue and net income took a hit due to the COVID-19 pandemic. However, Visa believes things are picking up.
In its latest earnings call in April 2021, Visa's chairman and chief executive Alfred Kelly said:
"The recovery is going to take many different shapes and the timing will differ around the world based on vaccination rollouts and the easing of restrictions, but we believe we're at the beginning of the end of the pandemic and the recovery is well underway, at least in a number of markets."
The pandemic has accelerated the digitisation of cash. Visa said that in the last 12 months, global debit cash volumes have decreased by 7%, while debit payments volume has grown 16%.
And there should be continuous business growth for the company as people see the benefit of going cashless.
Another way Visa is enabling the cashless society is through crypto transactions.
Last week, Visa revealed that it's collaborating with 50 cryptocurrency platforms to make it easier for customers to convert and spend digital currencies at 70 million merchants worldwide.
Some of the crypto platforms working with Visa include Coinbase (NASDAQ: COIN), Crypto.com, and Fold.
Visa also added that its customers spent over US$1 billion on its crypto-linked cards in the first half of 2021.
Overall, I like how Visa has its tentacles spread out in many areas of the payment space.
Want More In-Depth Analysis And Discussion?
You can participate in the lively discussion regarding stocks here at Seedly and get your questions answered right away! 
Disclaimer: The information provided by Seedly serves as an educational piece and is not intended to be personalised investment advice. ​Readers should always do their own due diligence and consider their financial goals before investing in any stock. The writer owns shares in SATS, Sea Ltd, and Visa. 
About Sudhan P
It isn't fair competition when only one company in the world makes Monopoly. But I love investing in monopolies. Before joining the Seedly hood, I had the chance to co-author a Singapore-themed investment book – "Invest Lah! The Average Joe's Guide To Investing" – and work at The Motley Fool Singapore as an
analyst
.
You can contribute your thoughts like Sudhan P
here.