Temasek Is Getting Into ESG Investing, but Is It Overhyped?
Temasek Holdings has closed the financial year ended 31 March 2022 with a Net Portfolio Value (NPV) of S$403 billion.
This is an increase of S$22 billion when compared to Temasek's portfolio in the year 2021.
And this year, Temasek has once again re-emphasised that sustainability will form the core of its investment strategy.
If you're into the environment, you would be delighted to know that the investment company has remained carbon neutral for the third year running!
While it's expecting slowing growth prospects this year, Temasek emphasised that its investment strategy is one that prepares for the future and will enhance its long-term resilience amid global uncertainties. Its investment decisions will also be guided by an internal Environment, Social and Governance (ESG)/Impact investing framework.
Does this sound too good to be true?
We took a deeper dive into Temasek's ESG initiatives and whether ESG is overhyped.
---
TL;DR: Temasek Getting Into ESG — But Is ESG Overhyped or Not?
Click here to jump:
---
Sustainability Is the Way Forward
"Given the urgency, scale and breadth of the necessary transitions, governments, corporations and investors need to work together to define transition road maps as well as promote and drive adoption of new solutions,"
~Temasek's Chief Sustainability Officer Dr Steve Howard
Temasek has charted out its progress in reducing net carbon emissions of its portfolio to half of 2010 levels by 2030 and aims to achieve net-zero carbon emissions by 2050.
1. Temasek's Sustainability Performance
According to Temasek's 2022 annual report, the investment company's estimated total portfolio emissions went down moderately for the financial year 2021 (as of the end-March 2022).
Similarly, the carbon intensity of its equities portfolio fell from 103 tonnes of carbon dioxide equivalent per $1 million portfolio value to 81 tonnes.
This decrease was said to be an impact of COVID-19 on some of the group's key portfolio companies' emissions, as well as the time lag in reported emissions data.
The company also plans to lift its internal carbon price from the current US$42 per tonne of carbon dioxide equivalent to US$50 per tonne by this financial year.
For the uninitiated, an internal carbon price places a monetary value on carbon dioxide emissions or the equivalent. Temasek said it uses this to assess a company's impact on the climate and guide its investment decisions.
The company is also expecting to increase this price gradually to US$100 per tonne by this decade and align its long-term incentives for employees to its 10-year carbon targets.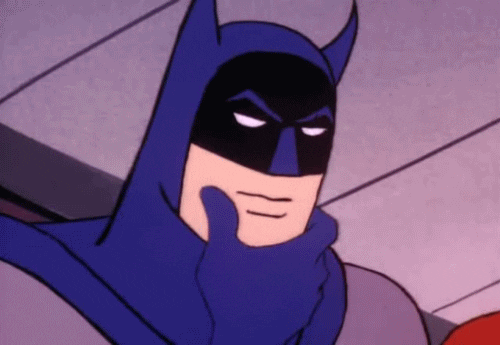 2. Metrics Used To Drive Its Internal ESG Framework
The company abides by the Greenhouse Gas (GHG) Protocol, which is the global standard for emissions measurement. Temasek's portfolio companies also report on their emissions based on the guidance provided under the GHG Protocol.
It employs a range of absolute and relative metrics in its climate analysis, which is part of its ESG integration framework, and it's mandatory for all new investments to be evaluated by its investment committee.
Besides carbon emissions, other metrics include ratios like carbon intensity and carbon efficiency, which allow Temasek to assess the impact of the new investment on portfolio targets.
3. Companies Supported by Temasek Holdings
According to the press release, Temasek said that it ventured into tech start-ups to create sustainable solutions and worked with businesses to encourage decarbonisation efforts.
Some examples include Form Energy, Nanofilm Technologies, Sydrogen Energy, Ambercycle and eFishery.
Temasek also supported Singapore Airlines in piloting the use of sustainable aviation fuel and is supporting Sembcorp Industries' goal of having its sustainable solutions portfolio contribute to 70% of the group's net profit by 2025.
On the societal front, it works on community and conservation initiatives such as the distribution of masks, the Mandai Nature project etc.
---
Growing Interest in ESG, but Is It Overhyped?
We can't deny the growing interest in sustainable investing, which saw many economies or financial institutions including Temasek, putting in efforts to improve their social and environmental issues.
After all, proponents would say that ESG investing is a long-term strategy where businesses can become more valuable as they run a lower risk when doing good, and by investing in ESG, companies are helping to alleviate issues such as climate change, and gender and income equality.
This argument can be supported by a white paper by Morgan Stanley Institute for Sustainable Investing which found that from 2004 to 2018, the total returns of sustainable mutual and Exchange Traded Funds were similar to those of traditional funds.
While such studies and companies outlined an encouraging relationship between ESG and financial performance, critics countered that the links remain weak as there're many factors contributing to the performance of investments, and the underlying benefits of ESG are not visible.
Therefore, the effectiveness of ESG investing in increasing a company's value and generating positive returns for investors remains unanswered.
Moreover, environment, social and governance issues are complex hence there is still a lack of standardised and consistent methodology for measuring them.
One of our Seedly contributors also shared about how market cap size, location, and industry/sector might have created biases towards a company's ESG scores.
In other words, big companies that have resources could play the score game may just score better, and a business may not produce much carbon emissions hence they rank well.
So… Why Does This Matter to You?
Because… Singaporean retail investors are also on the fence.
According to GlobeScan's 2021 public opinion research, 39% of retail investors around the world said they have invested with ESG in mind, while another 39% said they have not started even though they have considered it.
In Singapore, 28% said that a company's ESG performance influenced their investment decision, while 41% said they have considered but did not let it influence their decisions.
The report also found that 74% of investors claimed to have heard a lot about ESG investment options, and nearly one in three said that they lack the information required to guide and evaluate their investments in socially and environmentally responsible companies.
While state-owned Temasek does not disclose its direct exposure to ESG investments, it's clear that its decisions are strongly anchored on ESG factors, and are in line with Singapore's net-zero mission by 2050.
However, for retailer investors, ESG performances remain ambiguous and inconclusive.
---
Tips on How to Start ESG Investing
Despite the many arguments surrounding the effectiveness of ESG investing, if you believe in the cause, here're some actionable tips for you.
1. Know What Your ESG Criteria Are
You should choose the investments that align with your personal beliefs and fall within what "ESG" entails. Make choices that are consistent with your moral code.
Once you have set up your brokerage account and know what industries you want to support, you can start creating your portfolio.
2. Learn About the Different Asset Classes
Beginner investors should first understand the types of asset classes to understand the risks involved.
There are different types of ESG investments:
Mutual Funds
Robo Advisors
Building an investment portfolio takes time, especially if you're looking for investments that fit under a specific framework, like the ESG framework, and Robo-advisor could be the easier option when it comes to building a sustainable portfolio. But, do read up on the underlying funds!
It's important to remember that moral standards are personal, therefore you must apply your own value judgments to your investment and business decisions rather than relying on portfolio managers or ESG measuring services.
Disclaimer: The information provided by Seedly serves as an educational piece and is not intended to be personalised financial advice. Readers should always do their own due diligence and consider their financial goals before committing to any financial product and consult their financial advisor before making any decisions.
Read more:
---
Thoughts on Temasek's Move Towards Sustainability & ESG Investing
As a recycling enthusiast, I can't help but feel Temasek's initiatives do look like they will contribute to the greater good, especially on impact investing.
Nonetheless, these questions still exist and more research needs to be done:
How does ESG affect a firm's operations and value?
How does the market price the consequences of ESG?
Do investors really make positive returns?
We can't deny that this will take time and it's a long journey ahead to have these questions answered.
There's also a saying that the future is uncertain and past results do not determine future results.
If you intend to invest in ESG, as with any other investment, just be prepared for any possible risks or lower returns you may encounter.
What are your thoughts on Temasek's initiatives and ESG investing?
Share them with us in the community!
Related Articles
About Hui Juan Neo
A savvy shopper and foodie at heart, I'm always on a lookout for discounts and deals to snag the best bargains.
You can contribute your thoughts like Hui Juan Neo
here.