The Ultimate Beginner's Guide to Picking Your First Stock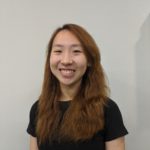 Dion Lim
●
"Which stock is good to buy ah?" 
Asks all the investment noobs (including me).
Beyond all the hearsay, it is critical for each of us to make our own informed decisions based on our own research. 
But how do we identify the good stocks to begin with?
To me, picking stocks is like picking flowers in the big garden. 
So, which is the best flower amongst the rest?
Together with our investment writer, Sudhan, I went on my journey to find out how to pick the best flowers…
Errr I mean…
Stocks out there.
The Ultimate Beginner's Guide to Picking Your First Stock
For those who do not have a lot of time when it comes to investing.
Here's an investing framework to help you pick high-quality stocks. 
This guide is not a be-all and end-all but should serve as a good starting point for picking great stocks to invest in.
1. A Business You Understand
Basically, investing should be within your circle of competence and interest. 
For example, if you don't have an interest or do not understand the oil and gas stocks, don't invest in them.
Because you won't be able to even comprehend the context and background of the stocks, what more the intrinsic value of the stock.
Just because you hearsay that it will do well, doesn't mean it definitely will. 
Don't FOMO okay.
You can determine your circle of competence from the following:
Your industry of work
Places you shop at
Places you dine at
Things you like to do
To better understand the businesses you are interested in, you can always:
Talk to customers, employees, suppliers and even competitors 

Read annual reports of company and competitors, industry reports, and analyst reports

Try out the products of the company and actively taking note of the reviews by customers
2. Wide Economic Moat
For those investment noobs like me, having wide economic moat simply means having a strong and durable economic franchise.
Think of McDonald's, Wal-Mart, Singapore Exchange (SGX: S68), Starbucks, and Nike. 
These companies have wide moats that aren't very easily penetrated by competitors.
This allows them to defend themselves against new entrants and existing competitors. 
Basically, a high barrier to entry. 
Their competitive edge helps to differentiate them from other companies and therefore, sets them up to be one of the big players in the long run.
3. Financial Strength
A good stock is usually a high-quality company that will have a track record of exceptional financial performance. 
But it's still good to check and see for yourself.
"How to check sia?"
Mai kanchiong.
I have listed down a few key indicators that you can look at as a form of benchmark:
At the end of the day, the company that you want to invest in should be profitable. 
Pro tip: Pay attention to changes in the profitability of the business over time!
The trend will show how the company is changing, thereby allowing you to make a more informed decision.
Here, you can refer to the following guides on how to read some of the key financial statements of a company:
4. Honest and Competent Management With Insider Ownership
Insider ownership can be one of the most powerful indicators available to equity investors. 
It helps to give some degree of assurance that the management is acting in the best interest of shareholders.
And provides that level of trust between the company and the shareholders.
For example, the founder and chief executive officer of Micro-Mechanics (Holdings) Ltd (SGX: 5DD) has more than 50% stake in his company. This is great for shareholders.
Some indicators of good management include being/having:
Owner oriented

Passionate 

Highest integrity

A candid approach to reporting bad news
5. Have Growth Prospects 
In the long run, we should always aim to choose stocks that have a longer growth runway. 
Just like us as employees, if we don't continuously pursue learning to upgrade our skill sets.  
We will easily be replaced within the company or even retrenched.
So, look for high-quality companies that still have room to stretch and grow.
These companies with strong growth drivers have more potential to generate higher revenue and profit.
Which will eventually lead to higher stock prices.
Putting It All Together
To understand how the various factors discussed above come together, you can check out some of the stock analyses done on SeedlyReads.

As the Person Picking Your First Stock
As the person picking the stock, it is also imperative that you take some time to understand your own needs.
Identifying them will better help you build a stock portfolio that suits your needs.
Remember, not everything is a one size fits all. 
1. Risk Appetite
The type of stocks you invest in also depends on how much volatility you are willing to stomach.
Some stocks are much more volatile, such as tech, small-cap, and emerging market stocks.
On the other hand, stocks in mature industries tend to be more stable.
2. Passive vs Active Investing
Between the two, it depends on how much time, willingness, and effort you are intending to put into investing.
Broadly speaking, passive investing usually requires less time and less need to monitor, although you still need to. 
Such as investing in ETFs. 
Whereas in terms of active investing such as stocks.
You might need to constantly review your portfolio to make sure that they are well-diversified.
Which may be time exhaustive.
3. Investment Goals
Setting your goals can help you to realise which strategy is better.
Some people may aim to save up a certain amount by a certain age to get married, buy a new house, etc. 
As such, they may want to pick stable stocks compared to the more volatile ones. But remember, it's better not to invest money you need in the next five years.
On the other hand, for those who have 40 years left for retirement, for example, have the leeway to pick growth stocks that take time to mature.
Thoughts on Picking Your First Stock
There is no hard-and-fast rule for us to follow when it comes to picking your first stock.
The above checklist is obviously not meant to be exhaustive.
And you should and NEED to do your due diligence before you invest in any stock.
Every company also has its own set of unique risks and threats to its business model, so make sure you take the time to understand them as well.
And make sure you clear this checklist before you begin investing in stocks.
It is also important to diversify your investment portfolio for the long term gains.
Have Burning Questions Surrounding The Stock Market?
Why not check out SeedlyCommunity and participate in the lively discussion regarding stocks and REITs!
Disclaimer: The information provided by Seedly serves as an educational piece and is not intended to be personalised investment advice. ​Readers should always do their own due diligence and consider their financial goals before investing in any stock. 
About Dion Lim
Busy
undergrad
by day, an aspiring entrepreneur by night. Fuelled by floorball and doodling, I chomp on bite-size pieces of finance to prep for an adventure that won't make me yawn.
You can contribute your thoughts like Dion Lim
here.