Singaporeans will always have room for a little getaway as long as our bank balance permits. This need to travel could be the result of our workaholic culture which makes an escape from Singapore even more satisfying and addictive. In fact, 26.8% of Singaporeans will eventually take up to 4 vacations every year.
Given that we are frequent travellers, there are some tricks that we all should be aware of, to prevent blowing all our budget on a holiday.
When Searching For Flights Online, Use A Private Browser Or Incognito Window To Do So
The internet is a dangerous place. Or so they say. If you are browsing an airline or booking website when getting your air tickets,
Airline or booking websites can track who visited their website and market their tickets accordingly. This explains why some of us experience seeing the same advertisement about a certain product over and over again after we view it somewhere online.
If an airline or booking website knows that a certain user has been visiting their sites multiple times, chances are, they will increase the price of the air ticket.
Use Cashback Websites When Booking Your Flights Or Accommodations
One can try booking his flights or accommodations using cashback websites such as Shopback.sg  for a change. Cashback websites reward one with cash back should he book a hotel or flight through them, allowing one to save some money for his travel bookings.
Get Your Airfare And Accommodations Separately
More often than not, travel packages are never cheaper than booking both your airfare and accommodations separately. Consumers are usually charged for the convenience they enjoy when they book a travel package.
By putting in a little extra work and inconvenience, one may be able to save some money should he book his airfare and accommodations separately.
Read also: Singapore Travel Influencers Share Their Tips And Hacks On Travelling
Book Your Air Tickets On Tuesdays
Airlines usually evaluate their weekend sales on Monday and try to come out with a marketing strategy to offload the remaining seats on Tuesday. Such strategies may include cheaper airfares to certain locations they are trying to offload. If you are lucky enough, you may be able to book your plane tickets at a bargain on a Tuesday.
Do plan your trips early too, here are the long weekends for the year 2018:
Read also: Long Weekend Destination for 2018
Avoid Using Your Card When Spending Abroad
Banks tend to charge you when you swipe your card abroad. It is usually recommended to use cash. Money changers may offer you bad deals on currency rates too. Hence, it is important to find out your bank's rules when it comes to spending overseas.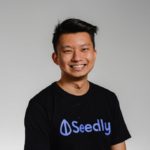 About Ming Feng
A stint in
Bloomberg
gifted me with a beer belly, which only grew larger when I moved on to become a Professional Trader. Now I turn caffeine into digestible finance-related content.
You can contribute your thoughts like Ming Feng
here.