5 Things I Wish I Knew Before Making My First Investment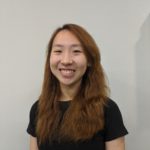 Dion Lim
●
At the start of the year, I listed down some new year resolutions that I was determined to stick to — one of which was to start investing.
So, on the first day of 2020, I opened my own CDP (Central Depository) Account and brokerage account.
And decided to take my first steps on my investing journey.
With all the commotion going around after Black Monday 2020.
Many members of the Seedly Community pointed out that it's a good opportunity to invest now.
Being the kiasu Singaporean that I am, I knew that I had to quickly brush up on my investment knowledge before I could start.
And even though I already had some foundation after doing some investment-related modules in university.
I was still very hesitant when it came to making my first investment because it just seems so daunting.
I was gripped by this fear and a mental barrier of "What if I do something wrong and lose money?".
Common Myths About Investing
"What was the cause of my fear?" you ask.
This fear was definitely associated with some of the common myths that I (and maybe even you) have heard about investing.
1. Making an Investment = Trading
I have always seen how people in dramas or movies lose money by 'playing with stocks'.
Some have even experienced bankruptcy.
Because of this impression, I unknowingly associated investments or investing as something that is negative.
That it is high risk and dangerous.
This negative stigma was further reinforced when my dad shared that he once burnt his fingers in the stock market too.
However, after doing some research, I learnt to identify the difference between trading and long term investing.
Even though both carry risk.
It was trading that I had to be wary about because it involves things like short-term trading which carry higher risks.
The moral of the story?
If you're investing for the long-term, it isn't as scary as it appears to be!
Editor's note: but it's still equally important to do your due diligence and only invest in what you understand or know!
2. You Have to Be Rich to Invest and See Returns
I always thought that the 'Investment Game' is a game for the rich to play.
Again, partly because of all the dramas I watched.
So it never crossed my mind to start investing.
Until I joined Seedly!
After talking to the Seedly Community and members of the Seedly team.
I learnt that there are many different financial products out there to suit the needs and risk tolerance of different investors.
There are even options which do not require a large amount of capital to start.
This means you can start small — by that, it can be as little as $100 per month.
As a student with limited financial capability, I can start with a Regular Shares Savings (RSS) Plan.
Which allows me to regularly invest a fixed amount of money into a variety of financial products.
By making a monthly investment, an RSS Plan allows you to dollar-cost average your investment.
Pro-Tip: if you want to keep as much of your dividends as possible, you'll want to use the cheapest RSS Plan available.
Alternatively, there are also other investment platforms which allow you to invest a fixed amount of monthly savings!
3. I Don't Know Enough to Pick the "Right" Stock
Honestly, even after taking so many investment-related modules, I was still very unsure how to tell whether or not a stock is "right".
Should I listen to my guts?
Should I rely on luck?
I decided that it's more responsible to find out more about how to analyse stocks and what to look out for!
For those who are really really unsure.
You can consider talking to a close family member or friend who invests in order to learn more.
Consulting a trusted financial advisor to get more information.
Or even turn to platforms like robo-advisors to help you out.
Making My First Ever Investment
These myths are probably why I procrastinated for 3 whole months.
But it was a blessing in disguise.
Considering that this period is when most of the world markets are down.
It's (arguably) a better time to invest now than ever before (if you know what you're doing, of course).
Ah… if only my parents had the foresight to give me a financial headstart so that I can take advantage of a time like this.
5 Things I Wish I Knew Before Making My First Investment
Since I've already made my first investment.
Allow me to share some things, which I wish I knew before embarking on my investment journey.
1. Don't Worry About Timing the Market
When I was looking at buying my first stock, there was a big question in my head, "Is the market already at its lowest?"
After buying, the price fell the next day and it made me sulky.
From the economists' point of view, this is a perfect example of opportunity cost.
The thing is, the greatest thing about investing from as early as 21 years old, is that we don't need to worry about timing the market in order to succeed.
The early start gives us the ability to wait out bear markets and make mistakes along the way since we have a longer investment horizon.
Remember: the best time to start investing is yesterday.
And the next best time to start… is now!
2. Don't Expect Too Much Returns
With all investments, the higher the returns means the higher the risk.
So always consider your risk appetite when investing your money.
A good way of thinking is that the money you use for investments is something which you are prepared to lose.
(Not that you'll definitely lose it… and this is not a defeatist mindset either, it's just being realistic because no one can predict what will happen to the markets.)
Which is why it's important to take care of any outstanding debt and ensure that you have sufficient savings before investing any money.
We also need to understand that the simple act of investing alone won't solve all of our financial problems.
It is not the be-all and end-all.
It is merely a means for us to better use our money in order to beat inflation and grow our passive income.
3. Avoid Paying Too Much in Fees and Commissions
All brokerages charge a variety of fees when you make a transaction (eg. buy or sell a stock).
By blindly chasing the market to purchase a stock at the lowest price, you will incur a lot of unnecessary transaction fees.
And probably devote a lot of time to monitoring the market, which could have been better used elsewhere.
It's important to remember that if you're investing, it is NOT a game where you buy anything whenever you want.
You have to do your research and think about minimising the fees and commissions you have to pay to the brokerage.
This way you can keep as much of your returns as possible.
One way of doing this effectively is by using a cheap brokerage.
4. Don't React to Everything You See or Hear
Everyone has different opinions about the market.
The media (eg. TV, news, social networks) are all different platforms where you can find stock discussions or anything related to investments.
You might also hear your friends or family members saying things like, "Eh, you should buy this (insert name of stock)!"
But at the end of the day, it's merely someone's opinion.
We should not blindly follow what we see or hear.
It's safer to exercise caution with any information you receive and do your own research before making an investment decision.
5. You Need to Have An Investment Plan
As with most things in life, you need a plan in order to succeed.
When it comes to investing, most people forget about the importance of diversification.
There's a common saying which goes, "Don't put all your eggs in one basket".
And that applies very aptly to investments.
Whatever your investment plan is, it's a good idea to consider diversifying across different financial instruments and platforms.
By doing so, you build an investment portfolio that can do well in different economic situations.
This way, you won't be in a situation where you'll lose all of your money if something unexpected happens.
Note: intangible assets (like stocks and bonds) are NOT the thing which you can invest in.
If you have the knowledge (and deep pockets), you can even consider luxury watches or designer bags which will appreciate with time.
My Personal Thoughts on Making My First Ever Investment
These are just some of the lessons which I learnt while making my first investment.
I hope that you can benefit from them while you consider starting or are already on your investment journey.
That being said, mistakes are bound to happen when you're doing something new for the first time.
But trust me when I say that it's okay!
I truly believe that we learn the most through our mistakes.
And the one thing I know for sure is that it pays to start investing early.
Just don't rush into it!
Since most of us are either cooped up at home or working from home to adhere to social distancing.
You can start with these investment books first!
Once you have a foundation and life goes back to normal, you can consider attending investment-related courses to level up your investment game.
If you feel that you're ready to make your first investment, remember to go through this checklist before taking your first steps into the 'Investment Game'.
Stay safe and invest wisely!
About Dion Lim
Busy
undergrad
by day, an aspiring entrepreneur by night. Fuelled by floorball and doodling, I chomp on bite-size pieces of finance to prep for an adventure that won't make me yawn.
You can contribute your thoughts like Dion Lim
here.