The US$1 Trillion Club: 5 US-Listed Companies That Made It Big and Stayed There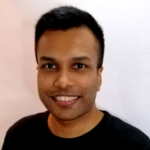 Sudhan P
●
Tesla Inc (NASDAQ: TSLA) has officially joined a handful of other tech companies in the trillion-dollar club after hitting US$1 trillion in market capitalisation.
For those who are wondering what the heck this means…
If (it's a big if) you had US$1 trillion sitting in your bank account, you would have enough money to buy DBS Group (SGX: D05) 16 times over and still have some spare change! 
Tesla's feat comes four months after Facebook Inc (NASDAQ: FB) hit US$1 trillion in market capitalisation. 
Facebook become a trillion-dollar company in June this year, but its market capitalisation has fallen to below US$1 trillion (more on it later). 
With that, let's explore all the companies that have achieved a US$1 trillion status. 
Company #1: Apple
The very first American company to hit the US$1 trillion in market capitalisation was Apple Inc (NASDAQ: AAPL).
It achieved the milestone on 2 August 2018.
Fast forward two years later, it once again set a record to become the first US company to hit US$2 trillion in market capitalisation.
Apple could go on to hit new milestones.
Future growth from Apple could come from iPhones that support the 5G mobile network, sales of products that contain the revolutionary M1 chip, and investments in the augmented reality (AR)/virtual reality (VR) space.
Right now, at Apple's share price of US$149.32, the company sits at a valuation of US$2.47 trillion.
Psssst…. We have just released a stock deep dive report into Apple. Grab hold of your free report right away at Seedly Rewards!
Company #2: Microsoft
Microsoft Corporation (NASDAQ: MSFT) is the second US-listed company to achieve the US$1 trillion status.
It hit the breakthrough for the first time in April 2019.
On 24 June 2021, it ended the trading day with a market cap of over US$2 trillion, joining Apple in the bigger league.
Microsoft is big on cloud computing and enterprise software, and this could drive further business growth in a post-coronavirus world.
At Microsoft's share price of US$310.11, it has a market cap of US$2.33 trillion.
Company #3: Alphabet
Alphabet Inc (NASDAQ: GOOGL) (NASDAQ: GOOG), the owner of the search engine Google, is the third company to join the exclusive trillion-dollar club.
Alphabet, which makes most of its money via online advertisements, hit the US$1 trillion market cap in January 2020.
Apart from its business of search and advertising, Alphabet has "Other Bets" in earlier stage technologies such as self-driving cars.
Company #4: Amazon
Amazon.com (NASDAQ: AMZN) is the next company on the list, having officially closed above the US$1 trillion mark on 4 February 2020 on its fifth try.
Amazon touched US$1 trillion earlier in February and late January 2020 but failed to maintain the valuation through market close.
It was also above the US$1 trillion mark in intraday trading in July 2019 and September 2018 but fell short each time.
The e-commerce giant has a market capitalisation of US$1.71 trillion at a share price of US$3,376 currently. 
In the middle of this year, Amazon concluded its Prime Day 2021, and according to Adobe Analytics, total online retail sales in the US were 6.1% higher than transactions generated by the 2020 event.
Prime Day is a special once-a-year savings event for Amazon Prime members, and this year, it took place from 21 to 22 June.
But the crown jewel in Amazon's business is its cloud service, Amazon Web Services (AWS), the world's largest cloud provider.
Its competitors in the space include Microsoft's Azure and Alphabet's Google Cloud Platform (GCP).
Company #5: Tesla
Tesla is now officially worth US$1 trillion, joining its counterparts in the exclusive club.
At Tesla's share price of US$1,018 now, it has a market capitalisation of US$1.01 trillion.
The electric car purveyor hit the milestone earlier during the week after Hertz ordered 100,000 of Tesla's electric vehicles reportedly worth US$4.2 billion, making it the largest electric vehicle (EV) deal in history. 
Hertz interim head Mark Fields said that EVs are now mainstream and adoption has only just started.
The record-setting phenomenon prompted Tesla's chief executive Elon Musk to tweet the following:  
Just last week Friday, Tesla closed at a then all-time high of US$909.68, a couple of days after reporting its third-quarter earnings. 
Notable Mention: Facebook
Facebook hit the US$1 trillion market capitalisation in June this year. Since then, it has been booted out of the trillion-dollar club. 
At Facebook's share price of US$315.81 now, its market capitalisation has fallen below US$1 trillion to US$890 billion.
Since hitting a high of around US$380 in September this year, Facebook's shares have fallen some 17%. 
Investors seem to be concerned that Facebook will find it challenging to navigate Apple's new privacy restrictions, which will dent the social media firm's ability to target users for ads.  
Under the new iOS 14 update, apps will require users' permission before tracking their data across apps or websites owned by other companies. The new feature is called App Tracking Transparency. 
However, with plenty of cash on its balance sheet, Facebook has the potential to continue doing well over the longer term, despite the challenges it faces. 
The social media giant is investing in newer areas such as AR and VR, commerce, and the creator economy.
Particularly on AR and VR, Facebook's chief executive Mark Zuckerberg said the following during his company's 2021 second-quarter earnings call: 
"Now I believe that augmented and virtual reality are going to enable a deeper sense of presence in social connection than any existing platform. They're going to be an important part of how we will interact with computers in the future. So we're going to keep investing heavily in building out the best experience this year, and this accounts for a major part of our overall R&D budget growth."
Want to Discuss Further?
Why not check out our community at Seedly and participate in the discussion surrounding stocks like Facebook and many more! 
Disclaimer: The information provided by Seedly serves as an educational piece and is not intended to be personalised investment advice. ​Readers should always do their own due diligence and consider their financial goals before investing in any stock. The writer owns shares in Apple and Alphabet. 
About Sudhan P
It isn't fair competition when only one company in the world makes Monopoly. But I love investing in monopolies. Before joining the Seedly hood, I had the chance to co-author a Singapore-themed investment book – "Invest Lah! The Average Joe's Guide To Investing" – and work at The Motley Fool Singapore as an
analyst
.
You can contribute your thoughts like Sudhan P
here.