Already In Europe? Here's How You Can Travel To 12 Countries With Just S$5,000
What is the cheapest way to see Europe?
For many, going to Europe is a long-standing item on their bucket list.
Yet, with high costs and a hefty plane ticket price to boot, going to Europe remains a far-fetched dream to many.
That was how I felt before going to Europe myself a year ago.
But fast forward one year and 12 countries later, I realised that with the right budget and a little planning, it is possible to travel to Europe at a relatively affordable price!
Here's a breakdown of my budget, as well as some useful hacks you can use while travelling around Europe.
TL;DR: Here's How You Can Travel To 12 Countries With Just S$5,000
#TravelHacks For A Budget Trip To Europe:
Skip overrated locations and popular cities
Explore Eastern Europe
Go solo
Look for student-run eateries and bring your student card for discounts!
Stay with locals if possible, if not, hostels!
Look for cheap transport and accommodation alternatives
A Breakdown Of My Expenses
Of course, not everyone's travelling style is the same. And how your budget works out really depends on the different situations you're in.
Travelling around with your family? You will probably need to cater more for bigger, safer transportation.
Going with a "high maintenance" friend? You might need to set aside additional expenses for better accommodation.
Before delving into my expenses, here's a bit of context as to how I managed to pull this off:
I travelled to these countries while on my exchange programme in Berlin, which means that

I had to travel as and when my school's schedule allowed, which explains the short duration spent in each country
Not all of these places are travelled to consecutively (one after another), and
I was already in Europe and was travelling to and from Berlin, Germany
Note: For those who want to factor in the plane tickets to and from Singapore to Berlin, simply add S$1,100 to the expenses as that's what I paid for my return flight.
I also have friends scattered across Europe. Some are Singaporeans, some of whom were locals I've met. This meant that in certain countries where I'm not in a hostel or an Airbnb, I'm sleeping on their couch (hence $0 for some accommodations)
The exchange rate at that time was 1 Euro = S$1.65, so this will be the exchange rate which I will base my currency conversion on
I understand that having connections in a foreign land is a privilege and not many have the luxury of staying in their friends' homes.
If you do not have friends in a country that you're visiting, a good alternative is to try couchsurfing. It's a platform which allows you to meet and interact with locals while having a place to crash after a long day!
Country
Transport
(in Euros)
Accommodation
(in Euros)
Expenses
(in Euros)
Duration
Total
Denmark
31.74
79
143
4 days
253.74
Netherlands
35
0
181.7
1 week
216.7
Austria
41
27
202.5
4 days
270.5
Germany
32.88
50
140
2 days
222.88
Paris
112.5
72.6
118.05
5 days
303.15
Budapest
92.28
44.5
120
4 days
256.8
London
60.9
27.5
161.2
2 days
249.6
Scotland
47
40
161.2
4 days
248.2
Italy
154.5
172
536
5 days
431.5
Poland
80+90
56
205
3 days
215.1
Switzerland
68
0
113
3 days
181
Prague
35.7
35
116
3 days
186.7
TOTAL
46 Days
3035.87 EUR
TOTAL: 12 Countries |18 Cities
S$5,009
(Exchange Rate: 1 EUR = S$1.65)
*Transportation costs refer to buses, trains, and flights that bring you from city to city. Regular transport costs accounted for within the city is covered under 'Expenses' 
With an S$5,000 budget spread over 12 countries, this means a budget of S$416.70 a country, including transport, accommodation, food and expenses. This amount varies across countries depending on the duration of stay, cost of living in that country, etc.
Tips And Tricks When Travelling Europe With A Budget
1. Skip 'Overrated' And Popular Cities
On hindsight, if I were to do this all over again, I would choose to skip cities such as Copenhagen, Paris, and London, which racks up a relatively huge portion of my budget.
My expenses for a mere two days in London racked up to 161.2 Euros (~S$265.98) largely due to high transportation costs.
Eating out in Paris is pretty expensive too as it costs an average of 25 Euros (~S$40) a meal. For someone who's a cheapo like me, S$40 a meal is quite a stretch – even on a holiday.
I tried keeping to my budget by walking a lot instead of taking local transportation. And I saved on accommodation by staying in shared hostels.
2. Explore Eastern Europe
There is a common misconception that Eastern Europe is unsafe and dangerous, which is probably why this part of the world is relatively unexplored by the common tourist.
Having been to these countries myself, I would like to emphasise that this is far from the truth.
Countries in Eastern Europe like Hungary and Poland are not only safe and clean. They are also appealing in more ways than one. Plus they only cost a fraction of what you would spend in big cities like London, Paris or Rome.
3. Going Solo May Save You More $$$
It's nice travelling with friends, but looking at it economically, you will save a lot more when you choose to travel alone!
Personally, I loved travelling alone and settling on my own transport and accommodation before arranging to meet my friends who are going to the same city!
While it is true that splitting the costs of accommodation for a huge Airbnb may also be economical, it's easier to control your expenses when travelling solo as compared to travelling with people with different spending habits.
Travelling with people entails compromises, and for some, that may mean opting for more expensive accommodation that is beyond your initial budget or a travel itinerary that's filled with shopping trips – which might not be what you're willing to spend on.
So you have to factor those into consideration when budgeting, and say no for things that you are not willing to spend on!
4. Look For Student-Run Eateries And Remember To Bring Your Student Card For Discounts!
Europe is a friendly destination for travelling students.
More often than not, you will get discounts and student prices for entry to museums, palaces, castles and certain touristy spots. So do remember to bring your NRIC or passport, as well as your student card to enjoy these perks!
For places where eating out is expensive, you can keep a lookout for student-run restaurants. Some of these places serve quality, local food at a fraction of the price.
A great example of this was my last meal in Paris which was at a student-run restaurant on a boat (pictured above). Unlike the usual 20 to 25 Euros you'd have to spend on a meal, this lunch was only 3 Euros. And it even came with a nice ambience and view!
Also, always stand at the bar in cafes. Especially in places like Italy where cafes have additional charges for sitting down. This is common knowledge amongst locals, so the disclaimer is not put on the menu.
If you're looking for a quick coffee or breakfast, stand at the bar to avoid paying for these unnecessary costs.
5. Stay With Locals. If Not, Hostels Are Great Alternatives.
There's no better way to get to know a city other than interacting with locals who would know the city inside out! What's more, by living with locals through couch surfing or staying in a hostel with other travellers, you get to go on very different adventures and form different perspectives with people of different cultural backdrops.
My fondest memories from my travels include climbing the Alps with my Swedish friend, Jasmine. And cycling through the snow in Austria, back to my friend's house in Graz, where his family cooked a hearty meal of zucchini soup, bread, and the best apricot cake.
Cheap Accommodation Options In Europe
The secret to an affordable trip is to find cheap and good accommodation.
While you can easily get a room via Airbnb or Booking.com, here are other unique alternatives which you can try:
| Accomodations | Free? | Description | Website |
| --- | --- | --- | --- |
| Couch Surfing | Yes | Couchsurfing is real popular in Europe, and it gets you free stay in a local's couch, depending on the availability. | www.couchsurfing.com/ |
| Home Stay | No | Other than AirBnb, Home stay is another option where you can stay in a local host's home at wallet friendly prices! | www.homestay.com/ |
| WWOOF | Yes | If you're planning on travelling to the countryside, why not work in a farm to earn your keep? Sign up with WWOOF and work 4-6 hours in a farm in exchange for a full day's food and accommodation. | https://wwoofinternational.org/ |
Cheap Transport Options To Consider When In Europe
Getting around Europe isn't expensive, here are some cheap options to get from country to country for your consideration:
Transportation Type
Services Available
Description
Flights
EasyJet
One of the cheapest ways to travel long-distance in Europe is by budget airline, where taking a flight may be cheaper than a cross-border train ride. However, Ryan Air is very strict about baggage limits or forgetting to print out your boarding pass, so make sure that you follow their rules strictly to avoid expensive fines and charges.
RyanAir
Buses
FlixBus
One way to save time and money is to take an overnight bus from location to location. Contrary to popular belief, it's actually comfortable to sleep on the bus. FlixBuses are also equipped with toilet, so you don't have to worry about controlling your bladder on a 9-hour bus ride.
Megabus
Megabus is a cheap way to get around the United Kingdom (England, Scotland, Wales) as well as to Paris, Brussels, and Amsterdam.
Train
Eurail Pass
If you are looking to travel long distances across Europe, getting a rail pass is your best bet. With a rail pass, your cost per trip will be lower as compared to buying individual rail tickets. These are expensive, so do plan ahead before getting them!
Car Pooling Services
Bla Bla Car
Bla Bla Car works just like Grab or Uber, but better. By keying in your start and end points, Bla Bla Car brings you across borders in Europe, by allowing you to hitch a ride with someone who's going through the same route. If travelling on huge buses or expensive train rides aren't your thing, this will be a relatively cheap way to get around Europe!
Travelling In Europe
At the end of the day, while it is good to be frugal with your money, you have to remember that you are on holiday.
So don't compromise on having fun, spend on things that make you happy, and remember to stay safe! 🙂
If you're going on an exchange programme like I did, find out if you have enough travel insurance coverage before you leave!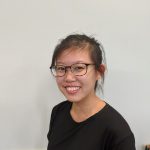 About Rachel Yeo
Breaking down complicated financial pieces into idiot-proof articles.
You can contribute your thoughts like Rachel Yeo
here.