Trump-Kim Summit: Singaporeans' Voice on The S$20 Million Cost And A Brief History Timeline
Unless you live in a shell, you would have heard news about the historic summit between US President Donald Trump and North Korean Kim Jong Un being held in Singapore. This historic moment will be held at Capella Hotel on Sentosa.
The Trump-Kim summit costs roughly S$20 million to host
Here are some pointers to note:
Singapore was asked to host the meeting, we did not really volunteer for it.
Singapore spent close to S$20 million on this submit, with half of which going into security.
The rest of the cost will be on the summit's logistics which includes the operation of the summit, hosting 2,500 journalists and photographers from all around the world and also to host delegates from both countries.
The scale of this event is bigger than when Singapore hosted the IMF (International Monetary Fund) and World Bank Meetings.
When asked by a reporter about Singapore recouping the costs of hosting the summit, Prime Minister Lee Hsien Loong states that
"If you calculate the price of everything in this world, you will miss out on the really important things. In this case, what is important is that the summit is being held, and we are hosting it, not extravagantly but with due consideration to costs and making sure operational requirements are met."
Is the summit worth the S$20 million spent?
While this is a really historical moment for the world, Singaporeans are split when it comes to the S$20 million spent on the summit.
We decided to sort the voices on the internet into pros and cons of holding the summit, just to see if it makes sense.
Here are what the Netizens are saying:
Why is it good for Singapore to be holding this summit?
With the many commotions going online, here are the pointers:
The summit gave Singapore businesses a chance to maximise their media exposure. Brands like Udders for example specially made Kimchi Flavoured ice cream for this summit. This might give some of our local business with Trump-Kim themed delicacy a short business boost.
Hosting the summit puts Singapore on the map, given that the whole world will be keeping a close watch on the summit.
If the summit encourages and ends with the denuclearization of North Korea, Singapore will be remembered as part of this historical moment.
The chance to host a summit of this significance does not come by easily. Should we skip the chance to do so, there might not be a chance to do so in future.
With limited time to prepare, a physically small nation like Singapore can pull off the summit smoothly speaks a lot about the efficiency of a nation. It can be a good representation of our efficiency (let's ignore SMRT for this one) and the political stability of our country. This gives investors a lot more confidence in the ability of our country.
Yup. People worldwide may finally understand that we are not part of China despite a percentage of our population being Chinese.
Why is it not good for Singapore to be holding this summit?
In terms of any possible monetary gain, this summit definitely will have nothing direct and immediate to offer. The cost spent will definitely anger a percentage of Singaporeans.
A percentage of the Netizens are also concern that this S$20 million will result in the Singapore's government using ways and means of getting it back from the citizens through various means. This is especially after the announcement to increase GST months back.
Ther are Netizens that believe that having a breakdown of the cost will be good.
Conclusion: We can't make everyone happy, but it shows the general feeling on the ground
This cost of hosting this summit might have sparked off a string of discussions, but a general feel that we get is that most Singaporeans believed that hosting the summit is more good than bad.
As a country that is rather dependent on diplomatic ties to survive, we can all recognise the importance of having to host this summit (since we cannot really say "no" when asked). The impact may not be direct and certain, but in the long-run, we know that the publicity will benefit us if we hold this event well.
On top of that, Singapore's ability to hastily organise an event of such scale has been labeled as remarkable by many.
If there is only pros when it comes to organising this summit, why are there netizen complaining?
We believe that there is more to the online disagreement. It is a representation of the general happiness of some of the citizens such that they are always keeping a close watch on the government's spendings. The lack of avenues to complain makes online the most immediate place to vent their unhappiness.
---
Further Reading: What is going on between North Korea and the US?
For those who know little about what on Earth is going on with the two countries, here's a little breakdown of what went down in history between North Korea and the US to get you up to speed (just so you can understand what's up with the summit, and in case your Tinder dates start asking).
This conflict goes way back to around 70 years ago.
When the Second World War ended (in the year 1945), Korea was liberated from harsh Japanese rule.
In the late 1940s and early 1950s, America sought to contain what it saw as a threat of global communism.
This results in the Korean War between Chinese supported North Korean and American supported South Korean.
The war ended in the year 1953, when a ceasefire agreement is signed. This divides the peninsula into two, with a demilitarized zone (DMZ) along the 38th parallel. The North is known as the Democratic People's Republic of Korea (DPRK) and the south, Republic of Korea.
In between, the tension grew with incidents such as DPRK capturing an American Intelligence gathering ship (USS Pueblo) and American reconnaissance plane being shot down by DPRK.
In the year 1995, an agreement was reached with US to build nuclear reactors in DPRK.
In the year 2002, President George W.Bush label North Korea, Iran and Iraq as the "axis of evil" saying that these countries continue to build "weapons of mass destruction."
When US stops oil shipments to DPRK to show their disagreement over DPRK's secretive nuclear weapons program.
In return, DPRK removes international nuclear inspectors and withdraws from Nuclear Nonproliferation Treaty.
In the year 2006, North Korea did their first nuclear test, which resulted in the United Nations imposing economic sanctions, asking North Korea to stop their test of nuclear weapons and get rid of any possible missile program.
Decades of failed attempts to get DPRK to denuclearise as DPRK continues to test their weapon systems.
Early 2018 sees DPRK leader Kim Jong-un and US President Donald Trump exchanging threats about the capabilities of their countries' nuclear weapon.
Fast forward to the meeting between Kim Jong-un and Donald Trump, with Kim Jong-un having met Chinese President Xi Jinping and South Korean President Moon Jae-in.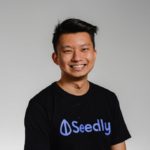 About Ming Feng
A stint in
Bloomberg
gifted me with a beer belly, which only grew larger when I moved on to become a Professional Trader. Now I turn caffeine into digestible finance-related content.
You can contribute your thoughts like Ming Feng
here.