UiPath (NYSE: PATH) Shares: A Clear Market Leader With Plenty of Room for Growth
To accelerate human achievement, that is UiPath's (NYSE: PATH) long-term purpose.
But its stock achieved some form of acceleration too as it climbed 23% on its stock market debut day.
The company, which sells software to automate repetitive office tasks, closed at US$69 on its first day as a listed entity, up from its initial public offering (IPO) price of US$56.
What's really the excitement behind this company? More importantly, is it worth owning UiPath shares over the long run?
Let's find out right now!
---
TL;DR: Is It Worth Buying UiPath Shares?
Here are some of UiPath's investment merits:
UiPath's customers include 80% of the Fortune 10 and 63% of the Fortune Global 500
The company's competitive advantage comes from its high switching cost and network effect
UiPath has strong recurring revenue growth and its business is trending towards profitability
The company has a high net retention rate of above 140%
UiPath's global market opportunity stands at US$60 billion and its FY2021 revenue barely scratches the surface
---
What's UiPath's Business About? 
UiPath provides a range of robotic process automation (RPA) solutions through a suite of interrelated software offerings.
I know that sounds confusing. Let me simplify it further for you.
Basically, UiPath automates mundane tasks within software applications that are usually performed by a company's employees. With the routine tasks outsourced to UiPath, the employees can concentrate on more productive and value-adding tasks.
Let's say you are in the Finance department and you need to consolidate expenses in an Excel file. Instead of doing that manually and taking up precious time, you can automate the process using UiPath.
The above is a simple example. But imagine automating complex tasks, saving thousands of hours monthly.
Some of the software that UiPath provides include:
UiPath Studio

–

An easy-to-use, drag-and-drop development platform designed for RPA developers looking to build complex process automation with built-in governance capabilities.
UiPath Robots – Emulates human behaviour to execute the processes built in UiPath Studio. Robots can work unattended (without human supervision) or attended (process triggered by a human).
UiPath Orchestrator

–

Tracks and logs UiPath Robot activity, along with what people do in tandem to maintain strict compliance and governance through dashboards and visualisation tools. The product enables integration with Marketplace (UiPath's database of vetted, pre-built, and reusable automation activities and components, software, and third-party products) allowing the opportunity to leverage on the global RPA community.
The company provide its offerings in three ways: on-premise (think how we used to buy Microsoft Windows via CD-ROMs then), in a public or private cloud, or in a hybrid environment.
As of 31 January 2021, UiPath had 7,968 customers, including 80% of the Fortune 10 and 63% of the Fortune Global 500.
Some of its customers include Adobe, Applied Materials, Chevron, Chipotle Mexican Grill, CrowdStrike, and Uber Technologies.
Evaluating UiPath As A Possible Investment
I'll be using the framework I created for analysing tech stocks to analyse UiPath.
Business Strength 
UiPath's competitive advantage comes from its high switching cost and network effect.
Once a company comes on board and starts using UiPath, it may be costly to switch out to another product since the company's processes would have been automated using UiPath's software. As customers deploy more robots over time, their return-on-investment will generally rise, "locking" them in.
UiPath also has a network effect with its Marketplace, a powerful feature that was started in 2018. The Marketplace provides solutions that solve a variety of business challenges across various industries, technologies, and use cases.
The company launched the marketplace in response to the UiPath Community's request for a place to openly share knowledge and exchange over 1,000 reusable RPA components. Since then, its partners and developer community have contributed hundreds of reusable components that have been downloaded millions of times.
As more and more developers come on board the Marketplace, it becomes even more attractive to users.
UiPath also offers popular integrations with other enterprise software and companies such as Amazon Web Services, Adobe, IBM, Microsoft, and Salesforce.com. Such integrations make decision-making easier for UiPath's potential customers and give them more choices.
In terms of recognition in the industry, UiPath has been named a leader in the 2020 Gartner Magic Quadrant for Robotic Process Automation.
Forrester has also ranked UiPath highly in the industry, naming it a leader as well.
Clearly, UiPath edges out its competitors with its strong offering, strategy and market presence.  
Strong Recurring Revenue Growth 
UiPath's software is offered largely through annual or multi-year subscription contracts. This gives the company recurring revenue.
Its annualized renewal run-rate (ARR), which is defined as UiPath's ability to acquire new subscription customers and to maintain and expand its relationship with existing customers, has been rising 86% annually from US$168.5 million in FY2019 (fiscal year ended 31 January 2019) to US$580.5 million in FY2021.
In FY2021, UiPath generated total revenue of US$607.6 million, up from US$148.5 million in FY2019.
High Gross Profit Margin
The following shows UiPath's gross profit margin trend from FY2019 to FY2021:
| | FY2019 | FY2020 | FY2021 |
| --- | --- | --- | --- |
| Revenue (US$ '000) | 148,465 | 336,156 | 607,643 |
| Gross profit (US$ '000) | 106,137 | 276,751 | 541,786 |
| Gross profit margin | 71.5% | 82.3% | 89.2% |
It's impressive to see UiPath's gross profit margin rising consistently each year and ending FY2021 at close to 90%.
Trending Towards Profitability and Presence of Free Cash Flow
UiPath is still loss-making as it's investing heavily for growth.
However, its increase in operating expenses (up 79% from FY2019 to FY2021) is lesser than the growth in revenue (up 309% over the same time).
This shows there's some form of operating leverage and as UiPath attracts more customers, the fixed costs are spread over a bigger base of customers.
Here's how UiPath's bottom line has been over the past few years:
| | FY2019 | FY2020 | FY2021 |
| --- | --- | --- | --- |
| Revenue (US$ '000) | 148,465 | 336,156 | 607,643 |
| Net profit (US$ '000) | (261,649) | (519,933) | (92,393) |
| Percentage of net profit over revenue | -176% | -155% | -15% |
We can clearly see that the company is trending towards profitability.
This is what UiPath said in its SEC Form S-1 filing:
"We have been strategic and intentional in building and scaling our global business to disrupt a large and fast-growing market. … In fiscal year 2021, we continued our focus on demonstrating the operational leverage in our business model, while prioritizing investments that will allow us to continue to achieve best-in-class growth and business scale and to capitalize on our significant market opportunity."
As for its free cash flow, it was positive in FY2021, coming in at US$26.0 million, up from a negative US$380.4 million a year back.
A Look at UiPath's Balance Sheet 
As of 31 January 2021, UiPath had cash and cash equivalents of US$357.7 million with no bank borrowings.
This speaks well of its balance sheet strength.
Having a strong balance sheet is even more important for UiPath as it's still making losses.
UiPath Has Strong Customer Retention
UiPath employs a land-and-expand business model. In simple terms, this means that UiPath lands a customer within a small department of a company and then expands into the organisation by selling to other departments.
UiPath mentioned in its S-1 that it grows with its customers as "they identify and expand the number of business processes to automate, which increases the number of robots deployed and the number of users interacting with our robots".
Its business model has been working well, as seen from its dollar-based net retention rate (DBNRR). 
UiPath's DBNRR was 153% and 145%, as of 31 January 2020 and 2021, respectively. Even though the DBNRR has dropped, it's still high and shows customer stickiness. 
UiPath's customer count has grown as well.
As of 31 January 2020, it had 6,009 customers (including 80% of the Fortune 10 and 61% of the Fortune Global 500). A year later, the customer base has grown to 7,968 customers (80% of the Fortune 10 and 63% of the Fortune Global 500).
UiPath's customers have rated its product highly across many review sites too.
For instance, in G2, UiPath has 5,109 reviews (rated at 4.6 / 5) versus the next competitor Automation Anywhere with 4,678 reviews (rated 4.5 / 5).
One customer, an RPA developer in a mid-sized company, reviewed UiPath as "very amazing OMG". He said that the product is very easy to use and has an ample amount of activities to choose from.
A Look at UiPath's Management Team and Company Culture
UiPath is led by its co-founder, Daniel Dines (age 49). Before founding UiPath, Dines was a software development engineer at Microsoft.
Dines owns 6.5% of UiPath Class A shares and has 88.1% of the total voting power. The insider ownership ensures the interest of minority shareholders are aligned with that of the co-founder.
In terms of compensation, Dines, together with UiPath's next two most highly compensated executive officers, had total compensation of around 7% of FY2021 revenue, which is acceptable.
According to Glassdoor, 76% of reviewers would recommend the company to a friend and 88% approve of Dines, which is also great to see.
UiPath's Growth Path and Valuation
RPA is the fastest-growing segment of the worldwide enterprise software sector, according to Gartner, and it is estimated that 85% of large and very large companies will deploy some form of RPA.
UiPath is likely to capture most of the RPA sector growth with its top-dog status.
The company estimates that its current global market opportunity to be over U$60 billion. And this is likely to expand as automation adoption increases and customers continue to further explore the use cases that its platform addresses.
With a revenue of just US$0.6 billion in FY2021, UiPath barely scratches the surface of the RPA market.
At UiPath's share price of US$69, it has a price-to-sales ratio of around 59x, which looks expensive and makes the company risky valuation-wise. If UiPath's growth slows down for any reason, its valuation would collapse, sending its shares plunging.
Having said that, it could be worth paying up for a company with strong business fundamentals and plenty of growth opportunities ahead.
What Are Your Thoughts on UiPath? 
Come and discuss your thoughts on UiPath on the Seedly community!
Disclaimer: The information provided by Seedly serves as an educational piece and is not intended to be personalised investment advice. ​Readers should always do their own due diligence and consider their financial goals before investing in any stock. The writer may have a vested interest in the companies mentioned.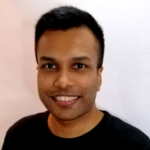 About Sudhan P
It isn't fair competition when only one company in the world makes Monopoly. But I love investing in monopolies. Before joining the Seedly hood, I had the chance to co-author a Singapore-themed investment book – "Invest Lah! The Average Joe's Guide To Investing" – and work at The Motley Fool Singapore as an
analyst
.
You can contribute your thoughts like Sudhan P
here.