Unconventional Jobs That Surprisingly Pay Well
Time to hand in that resignation letter.
The occasional lack of excitement in your nine-to-five work life may get you thinking what if you switched your life around, and did something more fun instead. Realistically, you'll never do that, because 'fun' usually doesn't pay.
So, we did a little research and found some unconventional jobs that won't bore you out, with a surprisingly decent pay cheque.
Here's a list of jobs you never thought could actually earn so much. Thank us later!
1. Undertaker
This probably isn't the most attractive or auspicious job in the world. But, it earns you real good money.
Funeral services are charged at exorbitant prices, and rightfully so. We want to let our loved ones lay in the most quality coffins, have a proper ceremony, along with prayers and refreshments for your relatives and friends.
Religious or non-religious funerals held at the void deck can cost from around $6,000 to $10,000/++ for the typical 5-day length, and even more, if you want to hold it at the funeral parlour.
It is not surprising then, that an undertaker's salary in Singapore is estimated at $74,060 per year, that means at least $6,171 per month.
2. Tuition Teacher
Starting from as early as education can go, tuition classes have morphed into more of a necessity for students to stay competitive rather than actually serving as extra help.
There must be a reason why my Economics Teacher from Junior College is now teaching full-time tuition, and why most of my peers are taking on weekend jobs as private tutors that "pay really well".
Teaching at a centre can earn you an average of $5,000 every month, according to Learning Lab's starting salary of $4,750 for full-time teachers. At other tuition centres, if you charge $50/hour per student, and you have 10 students every week with 2-hour sessions, that comes up to about $4000 per month with only working an average 3 hours a day.
Private tuition is a popular weekend job option amongst undergraduates too. Given a market rate of around $40/hour per student, a typical 2-hour session can then earn you $80. Pretty decent for a weekend job!
Does work-life-balance actually exist? I think this job could be it, everybody.
3. Wedding Makeup Artist
Weddings come at exorbitant prices.
The median cost of holding a wedding is $39,500. This is with the assumption that 60% of the banquet cost is covered by the red packets.
It is not surprising then that a full-day wedding makeup, typically comprising of 3 looks will cost around $1000 on average. This is not an exaggeration, just hold your breaths and take a look at the comparison chart here.
4. Crane Operator
You definitely wouldn't think that Tower Crane Operators are earning $42,000 per year on average. That comes up to around  $7,000 per month according to a Straits Times Article a couple years back.
This, of course, means long hours at work and a lot of time spent in the operating cabin. Not the most attractive job amongst Singaporeans, but definitely not low-paying either.
5. Voice-Over
Ever had one of those days you listen to that low, charasmatic voice on a television advertisement and think to yourself: Why isn't my voice that sexy? Don't worry, I feel the same.
The good news is, Voice-over talent Mr Hagen Valerio said in an interview with Asiaone that having a nice voice is a common misconception. Delivering the script convincingly — that's the hard part.
Earning up to $2,500 per commercial, this job offers both the money and novelty.
6. Candy Taster
Probably one of the best jobs in the world would be to be paid to eat. In this case, the job is not just food-tasting, but candy-tasting.
A couple years back an article went viral on Today Newspaper, reporting that Mondelez, the company that makes Cadbury chocolates were hiring food tasters to test its products.
The chocolate company, Green & Black's, also offered an Annual salary of about $54,000 USD for the role of Taste Assistant to help them come up with new flavour combinations, test new products and travel around the world to source ingredients.
7. Pastor
Kong Hee stays in Sentosa Cove, I think that says a lot.
Of course, I'm also kidding about this.
Taking The Road Less Travelled Often Isn't A Bed Of Roses
High barriers to entry
The jobs mentioned above require either a niche skill or a lot of time and experience.
Looking at how our education system doesn't exactly teach you unconventional skills in textbooks, skills and talents may take even more extra effort to nurture.
Risk
The fact that these jobs are deemed 'unconventional' or unusual also means it entails some form of instability. Most of these jobs are definitely not your usual nine to five, which may be totally okay at 23 but not so much when you're married with family you want to spend more time with. Weekends, events, night-time stand-bys for an undertaker, these are sacrifices that will have to be made.
If you're changing your more conventional, stable job to pursue a career in these industries, you will never know if it will really work out for you in the long run, or if you can eventually succeed.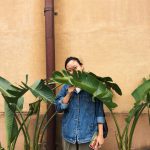 About Junel Seet
Most of my expenditure is on sustenance. Yes, I meant food.
You can contribute your thoughts like Junel Seet
here.