Your 60-Second Guide to United Overseas Bank Ltd (SGX: U11) Shares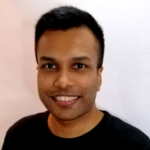 Sudhan P
●
In this series, we will feature one Singapore-listed company each time as a quick guide to essential stuff you should know about it in 60 seconds.
Here, we have United Overseas Bank Ltd (SGX: U11). Previously, we featured Jardine Cycle & Carriage Ltd (SGX: C07).
What's United Overseas Bank's Business About? 
United Overseas Bank (UOB) is one of three listed banks in Singapore, with the other two banks being DBS Group Holdings Ltd (SGX: D05) and Oversea-Chinese Banking Corp Limited (SGX: O39).
UOB was started as a bank to serve Singapore's merchant community some 85 years back.
Ever since its humble beginning, UOB has blossomed into a global bank with over 500 branches and offices in 19 countries and territories.
UOB provides financial services the world over through its three core business segments:
Group Retail;
Group Wholesale Banking; and
Global Markets.
The services it offers include consumer banking, private banking, commercial banking, transaction banking, investment banking, and treasury services. Through its subsidiaries, UOB also provides asset management, private equity fund management, and insurance services.
Fun fact: In 1988, UOB became the first Singapore bank to launch Visa cards and a credit card for ladies. 
United Overseas Bank's Financial Highlights 
UOB has gone from strength to strength over the past five years (the bank has a 31 December year-end):
2015
2016
2017
2018
2019
Total income
(S$' million)
7,807
7,790
8,563
9,116
10,030
Net profit
(S$' million)
3,209
3,096
3,390
4,008
4,343
Earnings per share (S$)
1.94
1.86
1.99
2.34
2.55
Net asset value per share (S$)
17.84
18.82
20.37
21.31
22.33
Net interest margin (%)
1.77
1.71
1.77
1.82
1.78
Return on equity (%)
11.0
10.2
10.2
11.3
11.6
Non-performing loans ratio (%)
1.4
1.5
1.8
1.5
1.5
From 2015 to 2019, UOB's total income grew 6.5% per annum, from S$7.8 billion to S$10.0 billion.
With that, its net profit also stepped up 7.9% annually, from S$3.2 billion to S$4.3 billion during the same time frame.
UOB ended off 2019 with a return on equity of 11.6%, driven by record earnings that year.
In 2020, however, earnings is likely to fall due to the impact from the COVID-19 pandemic.
For UOB's first quarter ended 31 March 2020, net profit fell 19% year-on-year to S$855 million on the back of lower margins and higher credit costs.
Below is a snapshot of its 2020 first-quarter financial performance:
United Overseas Bank's Dividend History
From 2015 to 2019, UOB rewarded shareholders with higher dividends thanks to growing earnings.
Year
Total dividend per share
Dividend cover
2015
S$0.90
(includes special dividend of S$0.20)

2.22x
2016
S$0.70
2.73x
2017
S$1.00
(includes special dividend of S$0.20)
2.04x
2018
S$1.20
(includes special dividend of S$0.20)
2.00x
2019
S$1.30
(includes special dividend of S$0.20)
2.00x
UOB's total dividend per share rose from S$0.90 in 2015 to S$1.30 in 2019, up 9.6% per annum.
2019 dividend was also well-protected, with a dividend cover of around 2x, or a dividend payout ratio of 51%.
This also means that if UOB's 2020 earnings were to fall by around 50%, it can still afford to maintain the S$1.30 per share as dividend for this year before hitting a 100% dividend payout ratio.
Major Risk For United Overseas Bank To Take Note Of
If the COVID-19 pandemic worldwide doesn't abate anytime soon, the economic slowdown from the disease will hit UOB's business in the short-term.
However, the bank is confident of coming out of this black-swan event stronger.
In its 2020 first-quarter earnings update, Wee Ee Cheong, deputy chairman and chief executive of UOB, said:
"We are in a period of unmatched challenges and disruption brought on by the rapid contagion of COVID-19 across the world. …

In times such as these, we ensure our balance sheet remains strong and our capital and liquidity positions robust, so we can continue to support our customers through the roughest of cycles and crises, just as we have done so over the past eight decades. Coupled with our strengthened allowance coverage and through our collective efforts with all our stakeholders, we are confident that we will ride through these extraordinarily difficult times and emerge stronger."
United Overseas Bank's Share Price And Valuation
Over the past five years, UOB's share price has fallen around 18%.
At UOB's closing share price of S$19.90 on 5 May, it is going at a price-to-book ratio of 0.9 and a dividend yield of 6.5%.
UOB may look cheap right now compared to its historical average valuation. Still, potential investors should discern whether the bank can indeed ride through the COVID-19 storm without suffering major damage for the long-term.
Want to Discuss Further?
Why not check out the Seedly Community and participate in the lively discussion surrounding stocks such as United Overseas Bank (SGX: U11) and many more!
Disclaimer: The information provided by Seedly serves as an educational piece and is not intended to be personalised investment advice. ​Readers should always do their own due diligence and consider their financial goals before investing in any stock.
About Sudhan P
It isn't fair competition when only one company in the world makes Monopoly. But I love investing in monopolies. Before joining the Seedly hood, I had the chance to co-author a Singapore-themed investment book – "Invest Lah! The Average Joe's Guide To Investing" – and work at The Motley Fool Singapore as an
analyst
.
You can contribute your thoughts like Sudhan P
here.