UOL Group Limited (SGX: U14) Share Price at S$6.77: What's the Business Behind This?
UOL Group Limited (SGX: U14) is one of the 30 companies that's part of the Straits Times Index.
At a share price of S$6.77 (at the time of writing), it is selling at a price-to-book (P/B) ratio of around 0.6x, which may seem undervalued.
However, before we jump in to buy the stock, we should understand more about its business, such as how it makes money, its historical financial highlights, and major business risk.
Let's take a look at those aspects and more in this 60-second guide.
What's UOL's Business About? 
With a track record of more than 50 years, UOL is a property outfit with an extensive portfolio of development and investment properties, hotels and serviced suites. Together, its total assets stood at S$20.7 billion at the end of 2019.
UOL, through its hotel subsidiary Pan Pacific Hotels Group Limited, owns three hotel brands, namely, Pan Pacific, Parkroyal Collection and Parkroyal.
UOL's portfolio also includes properties held under United Industrial Corporation Ltd (UIC) (SGX: U06), UOL's listed subsidiary.
Some of the assets under UIC include Novena Square, Clifford Centre and Marina Square.
Overall, UOL has five main business segments, and they are:
Property development
Hotel operations
Property investments
Investments
Management services & technologies
The largest segment of them all is the property development segment, which brought in 37% of total revenue for 2019.
UOL's Financial Highlights 
The following table shows UOL's financial performance from 2015 to 2019 (the company's financial year ends on 31 December each year):
2015
2016
2017
2018
2019
Revenue
(S$' 000)
1,278,749
1,440,739
2,114,371
2,397,343
2,283,341
Profit before fair value and other gains/losses and income tax
(S$' 000)
411,587
391,204
505,015
571,841
536,090
Net profit
(S$' 000)
391,389
287,040
880,239
418,304
478,817
Net tangible asset per share
(S$)
9.89
10.07
11.01
11.27
11.86
Gearing ratio
(times)
0.27
0.24
0.21
0.28
0.30
UOL's revenue has increased from S$1.28 billion in 2015 to S$2.28 billion in 2019, up by a commendable 15.6% per annum.
Meanwhile, profit before fair value and other gains/losses and income tax improved by 7% annually from S$411.6 million to S$536.1 million over the last five years.
This metric shows UOL's core profit, excluding things like valuation and other gains or losses, which can fluctuate widely between different years.
UOL was also conservatively leveraged with a gearing ratio of 0.3x at the end of 2019.
The gearing ratio is calculated as net debt (borrowings minus cash) divided by total equity.
UOL's Dividend History
Now, let's look at UOL's dividend payment over the years.
Total dividend per share
(Singapore cents)
Dividend cover (times)
2015
15.0
3.3
2016
15.0
2.4
2017
17.5
6.0
2018
17.5
2.8
2019
17.5
3.2
UOL's total dividends improved from 15.0 Singapore cents in 2015 to 17.5 Singapore cents in 2019.
That translates to an annualised growth of around 4%.
UOL's dividends are also well-covered as 2019's dividend cover was around three times.
Dividend cover is the ratio of a company's earnings to the dividend paid to shareholders.
Major Risk for UOL to Take Note Of
The main risk with UOL, in my opinion, is the lack of geographical diversification.
Even though UOL has a presence in 13 countries, Singapore contributed to around 70% of FY2019's total revenue.
Next closest was China at 18%.
Singapore is already in a technical recession after our economy contracted 41.2% in the 2020 second-quarter as compared to the first three months of this year.
Our country was dragged down by weak external demand and the COVID-19 circuit breaker measures.
If the economic contraction in Singapore drags on, UOL's business might be affected.
UOL's Share Price and Valuation
UOL's share price has moved sideways in the last five years, as seen from the chart below:
At its current share price of S$6.77, it has a price-to-earnings (P/E) ratio of around 12x, P/B ratio of 0.6x, and a decent dividend yield of 2.6%.
Looking at those ratios, UOL looks like it's undervalued.
But investors have to discern if the company is cheap for a reason.
This is especially so with the COVID-19 pandemic still affecting many sectors, including the hospitality industry.
Want to Discuss Further on Wilmar?
Why not check out the Seedly Community and participate in the lively discussion surrounding stocks such as UOL (SGX: U14) and many more!
Disclaimer: The information provided by Seedly serves as an educational piece and is not intended to be personalised investment advice. ​Readers should always do their own due diligence and consider their financial goals before investing in any stock.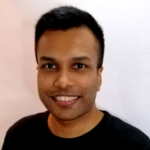 About Sudhan P
It isn't fair competition when only one company in the world makes Monopoly. But I love investing in monopolies. Before joining the Seedly hood, I had the chance to co-author a Singapore-themed investment book – "Invest Lah! The Average Joe's Guide To Investing" – and work at The Motley Fool Singapore as an
analyst
.
You can contribute your thoughts like Sudhan P
here.