1 US-Listed Stock To Look Into for August 2021 and Beyond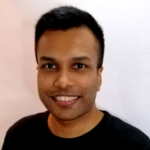 Sudhan P
●
If you did online shopping (I'm sure you have), you would have heard about this marketplace.
In fact, the company I'm going to talk about mostly sells items that you can't usually find anywhere else. Not even on Amazon.
How cool is that!
This uniqueness brings many buyers to its platform, incentivising sellers to continue creating more creative products for this growing group of buyers.
The flywheel allows this business to prosper.
The marketplace I'm talking about is none other than Etsy Inc (NASDAQ: ETSY).
And if you are shopping for stocks to add to your portfolio, you should certainly consider the e-commerce company.
---
TL;DR: Etsy — A Stock To Consider for August 2021
Here's why Etsy is worth a second look:
Etsy is a unique platform offering handcrafted goods from creative entrepreneurs the world over.
The company has shown robust revenue, net profit and free cash flow growth over the past couple of years.
Etsy.com is the 4th largest e-commerce site by monthly visits in the US, and it has still plenty of room to grow with the online shopping trend accelerated by the pandemic.
---
What Etsy Does?
Etsy operates two-sided online marketplaces, connecting millions of buyers and sellers.
Etsy's "house of brands" portfolio also includes fashion resale marketplace Depop, musical instrument marketplace Reverb, and Brazil-based handmade goods marketplace Elo7.
As of 31 December 2020, the company's marketplaces connected 4.4 million active sellers to 81.9 million active buyers, who are located all over the world. Over 85 million items are listed on Etsy's marketplaces.
Etsy's seven core geographies are United States, United Kingdom, Germany, Canada, Australia, France, and India.
In 2020, 36% of its gross merchandise sales (GMS) was generated when a seller or buyer, or both, were located outside of the US.
GMS is the dollar value of items sold in the Etsy marketplace, excluding shipping fees and net of refunds associated with cancelled transactions.
Etsy has two main ways of making money, one is its marketplace revenue, and the other is services revenue.
Marketplace revenue consists of the fees a seller pays the company for marketplace activities, such as listing an item for sale and using its payment platform to process payments.
On the other hand, services revenue is comprised of the fees a seller pays Etsy for its optional services, such as on-site advertising. The services help Esty's sellers generate more sales and scale their business.
The marketplace revenue contributes most of Etsy's total revenue.
How Has Etsy Performed Financially?
Now, let's look at the key financial highlights of Etsy.
The e-commerce marketplace has shown strong growth in the past, especially for 2020.
2020
2019
2018
GMS
(US$' million)
10,281.1
4,974.9
3,931.7
Marketplace revenue
(US$' million)
1,303.1
593.6
444.8
Services revenue
(US$' million)
422.5
224.7
158.9
Total revenue
(US$' million)
1,725.6
818.4
603.7
Gross profit
(US$' million)
1,260.9
547.3
412.9
Gross profit margin
73.1%
66.9%
68.4%
Net profit
(US$' million)
349.2
95.9
77.5
Net profit margin
20.2%
11.7%
12.8%
Net cash generated from operations
(US$' million)
679.0
206.9
198.9
Over the past three years, revenue has grown 69% on an annualised basis while net profit has surged 112% annually. Very impressive.
I also like the company for generating strong free cash flow, given its negligible capital expenditure.
Free cash flow is money that Etsy can use to reinvest into its own business, acquire other businesses, or buy back its own shares, among other things.
Etsy also has a healthy balance sheet, which is another trait that I like.
As of 31 March 2021, it had US$1.7 billion in cash and cash equivalents and short-term investments, with US$1.3 billion in total debt.
What Are the Growth Prospects for Etsy?
With Etsy's strong cash-generating ability and rock-solid balance sheet, the company has managed to acquire other companies.
Its latest acquisition was Depop, a community-powered, purpose-driven marketplace to buy and sell unique fashion.
The acquisition extends Etsy's opportunities further into the high-frequency apparel sector, specifically in the fast-growing resale space serving the Gen Z audience.
Etsy projects its retail total addressable market (TAM), which is its total market opportunity, to be US$1.7 trillion.
Etsy has the potential to grow into this large retail market.
COVID-19 has shifted global consumers to shop online more. This trend is likely to continue in the decades to come, allowing Etsy to propel its business even further.
With its 2020 GMS of only around US$10 billion (just 1% of its TAM), Etsy has the runway for growth and improve its take-rate along the way.
Take-rate shows how much revenue Etsy makes out of its GMS. Currently, the company's take-rate stands at 17.5%.
Even if Etsy's TAM is not that huge as it claims to be, the company still has plenty of room to capture market share, given its unique proposition of carrying handcrafted items not found elsewhere.
Along with that, it can monetise other parts of its business it hasn't monetised yet.
At Etsy's share price of US$202.94, it has a price-to-cash-flow ratio of 36x.
Do You Want Free Seedly Exclusive Stock Deep Dive Reports?
We've just released stock deep dive reports on four companies, including Facebook. Grab hold of them at Seedly Rewards right now!
Disclaimer: The information provided by Seedly serves as an educational piece and is not intended to be personalised investment advice. ​Readers should always do their own due diligence and consider their financial goals before investing in any stock. The writer doesn't own shares in the companies mentioned. 
About Sudhan P
It isn't fair competition when only one company in the world makes Monopoly. But I love investing in monopolies. Before joining the Seedly hood, I had the chance to co-author a Singapore-themed investment book – "Invest Lah! The Average Joe's Guide To Investing" – and work at The Motley Fool Singapore as an
analyst
.
You can contribute your thoughts like Sudhan P
here.