The Walt Disney Company (NYSE: DIS): A Stock To Look Into for October 2021 and Beyond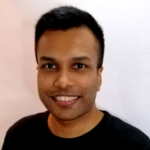 Sudhan P
●
Did you know that 26 out of the top 50 box office blockbusters belong to Disney?
From Avengers: Endgame to The Lion King, almost everyone would have come across Disney's movies.
Not many would know about The Walt Disney Company (NYSE: DIS) from an investing perspective though.
Right here, let's explore Disney's business and why I believe it's worth another look.
A Look at Disney's Business
You would know about Disney's theme parks, movies, and the Disney+ offering. But the company is way more than that.
Disney operates four main business segments, and they are:
Media Networks
Parks, Experiences and Products
Studio Entertainment
Direct-to-Consumer & International (DTCI)
Media Networks
Disney owns cable networks such as the namesake Disney, ESPN, Freeform, FX, and National Geographic.
It also owns the ABC television network, one of the three major broadcasting networks in the US.
Parks, Experiences and Products
Under this segment, Disney owns theme parks and resorts such as:
Walt Disney World Resort in Florida
Disneyland Resort in California
Disneyland Paris
Hong Kong Disneyland Resort (47% ownership)
Shanghai Disney Resort (43% ownership)
Disney Cruise Line comes under this segment too.
Studio Entertainment
Disney's main operations under Studio Entertainment include things like motion picture production and distribution, production of live events, and music production and distribution.
Famous brands under this business segment are Walt Disney Pictures, Twentieth Century Fox, Marvel, Lucasfilm, Pixar, Fox Searchlight Pictures and Blue Sky Studios.
Direct-to-Consumer & International (DTCI)
Under this segment, Disney operates international television networks and channels, including Disney, ESPN, Fox, National Geographic, and Star.
Included in this segment is also its direct-to-consumer streaming services such as Disney+, ESPN+, Hotstar, and Hulu.
The following infographic by TitleMax gives a nice snapshot of the numerous companies and brands that Disney owns (you can zoom in for a better view).
The Bull Case for Disney
Here are some reasons why you should consider buying Disney.
Improvement at its Core Business
Disney's Parks, Experiences and Products segment is an important revenue driver for the company.
Prior to the pandemic, that segment contributed to around 38% of its total revenue.
| | 2019 | 2020 |
| --- | --- | --- |
| Media Networks Revenue (US$' million) | 24,827 | 28,393 |
| Parks, Experiences and Products Revenue (US$' million) | 26,225 | 16,502 |
| Studio Entertainment Revenue (US$' million) | 11,127 | 9,636 |
| Direct-to-Consumer & International Revenue (US$' million) | 9,386 | 16,967 |
| Total Revenue Including Eliminations (US$' million) | 69,607 | 65,388 |
The Parks, Experiences and Products segment got affected last year as pandemic-related headwinds took hold.
However, things seem to be improving lately.
For Disney's third quarter of fiscal 2021, Disney's Parks, Experiences and Products business more than quadrupled to US$4.3 billion, up from US$1.1 billion a year ago.
The company said that it continued to benefit in the third quarter from the re-opening of its sites around the world.
For example, the Walt Disney World Resort and Shanghai Disney Resort were both open for the entire third quarter, as compared to the prior-year quarter where Walt Disney World was closed for the whole quarter while Shanghai Disney Resort was open for only 48 days.
Guest spending at its domestic parks has been exceptionally strong for the latest quarter due to pent-up demand and a favourable guest mix.
As the world opens up further, Disney's parks and cruise liners are very likely to recover. It won't be a smooth ride up with the new Delta variant but eventually, things should get better.
Many Ways to Grow
There is plenty of optionality with Disney's business, especially with its intellectual properties.
Optionality is basically the various ways that a company can make money in the future that is unknowable or difficult for the market to identify right now.
Marvel itself has a library of over 8,000 characters for it to mine for decades to come. Think of movies, toys, games, theme park additions, and so on.
More specifically to Disney+, Disney's chief executive Bob Chapek mentioned in a conference last month that its "special alchemy" is a "combination of great new content that never seems to end… I mean let's just look at Shang-Chi and what that does in terms of the Marvel fans, and that will bring in new Marvel fans, I'm convinced".
With the acquisition of Twentieth Century Fox in 2019, Disney has numerous ways to mint money. The Force Awakens from Its Nap on the streaming service is just one example.
Disney+ is planning for a broader launch of its service in Japan this month and Asian Pacific markets next month.
In 2022, there are plans to launch Disney+ in Eastern Europe, parts of the Middle East and South Africa.
As of the latest quarter, Disney+ has 116 million global paid subscribers and should be well on its way to hit its target of over 300 million total subscriptions by fiscal 2024.
Disney has said it's very confident about achieving its long-term subscriber numbers.
Short-Term Headwind
COVID-19 has caused havoc to Disney's business as seen from its overall net loss for 2020.
There could be a further impact to its business due to the virus-related production delays for its movies and hence, for new content to come to Disney+, a key growth driver for Disney.
But Disney's Bob Chapek sees the delays as a short-term kink to its supply chain.
He said that Disney's studio alone has 61 new movies and 17 different episodic programs that are in production at the moment.
That's a huge amount of content in Disney's arsenal.
This is not counting the hundreds of other content that are not thought of yet by the brilliant minds working in the company.
Looking for More Stock Analyses to Position Your Portfolio for 2021 and Beyond?
You should check out Seedly's exclusive stock deep-dive reports then! Level up with our community and download those free reports at Seedly Rewards.
Disclaimer: The information provided by Seedly serves as an educational piece and is not intended to be personalised investment advice. ​Readers should always do their own due diligence and consider their financial goals before investing in any stock. The writer owns shares in Disney. 
About Sudhan P
It isn't fair competition when only one company in the world makes Monopoly. But I love investing in monopolies. Before joining the Seedly hood, I had the chance to co-author a Singapore-themed investment book – "Invest Lah! The Average Joe's Guide To Investing" – and work at The Motley Fool Singapore as an
analyst
.
You can contribute your thoughts like Sudhan P
here.