Here's What You Should Know About Walt Disney Company (NYSE: DIS) Right Now
Good news, Singapore Disney fans!
Disney+ will be launching in our city-state towards end-February 2021…
at a price of S$11.98 per month or S$119.98 a year (translates to around S$10 each month).
Disney+ will offer content from brands including Disney, Pixar, Marvel, Star Wars, National Geographic, and Star.
Disney+, the streaming service owned by The Walt Disney Company (NYSE: DIS), has taken certain parts of the world by storm.
It was launched in November 2019 in the US and four other countries, and the service has now expanded to many other nations.
It's so popular that the subscriber count is already well ahead of Disney's internal target of 60 million to 90 million subscribers by 2024. As of 2 December 2020, it had 86.8 million Disney+ subscribers.
In Disney's FY2020 earnings release, Disney's chief executive Bob Chapek said that its direct-to-consumer business (in which Disney+ is under) is "key to the future of our company".
With that, let's find out more about Disney from an investor's perspective.
What's Disney's Business About? 
Disney is a diversified worldwide entertainment company that operates four main business segments:
Media Networks
Parks, Experiences and Products
Studio Entertainment
Direct-to-Consumer & International (DTCI)
Media Networks
Disney owns cable networks such as the namesake Disney, ESPN, Freeform, FX, and National Geographic.
It also owns the ABC television network, one of the three major broadcasting networks in the US.
Popular shows such as Grey's Anatomy, Shark Tank, and Who Wants to Be a Millionaire are from ABC.
This part of the business makes money mainly through affiliate fees, sales of advertising, and licensing fees.
Parks, Experiences and Products
Under this segment, Disney owns theme parks and resorts such as:
Walt Disney World Resort in Florida
Disneyland Resort in California
Disneyland Paris
Hong Kong Disneyland Resort (47% ownership)
Shanghai Disney Resort (43% ownership)
Disney Cruise Line comes under this segment too.
On top of making money through theme park admissions and sale of cruise vacations, Disney also licences its trade names, characters and other intellectual properties to various manufacturers, game developers, publishers and retailers and collects royalties from them.
Studio Entertainment
Main operations under Studio Entertainment include:
Motion picture production and distribution under the banners of Walt Disney Pictures, Twentieth Century Fox, Marvel, Lucasfilm, Pixar, Fox Searchlight Pictures and Blue Sky Studios
Development, production and licensing of live entertainment events
Music production and distribution
Post-production services such as visual and audio effects through Industrial Light & Magic and Skywalker Sound
Direct-to-Consumer & International (DTCI)
Under this segment, Disney operates:
Branded international television networks and channels, including Disney, ESPN, Fox, National Geographic, and Star
Direct-to-consumer streaming services such as Disney+, ESPN+, Hotstar, and Hulu
Other digital content distribution platforms and services
This segment makes money through sales of advertising, affiliate fees, and subscription fees.
Disney's Historical Financial Highlights 
Now, let's explore Disney's financial performance from fiscal years 2016 to 2020 (the company's year-end is on the Saturday closest to September 30 each year):
2016
2017
2018
2019
2020
Revenue
(US$' million)
55,632
55,137
59,434
69,607
65,388
Net profit
(US$' million)
9,391
8,980
12,598
11,054
(2,864)
Cash flow from operations
(US$' million)
13,213
12,343
14,295
5,984
7,616
Free cash flow
(US$' million)
8,440
8,720
9,830
1,108
3,594
2019 was a year of investment with Disney's US$71 billion acquisition of Twenty-First Century Fox, which resulted in a significant fall in cash flow from operations.
The company took on more debt as well to fund the purchase; as of 3 October 2020, Disney had US$40.7 billion in net debt.
For the 2020 fiscal year, total revenue fell mainly on the back of lower revenue from Disney's Parks, Experiences and Products segment due to the COVID-19 pandemic.
Since the second quarter of fiscal 2020, Disney's parks and resorts have been closed or operating at significantly reduced capacity, and the company's cruise ship sailings have been suspended.
However, revenue at DCTI, which includes Disney+, grew 81% year-on-year to US$17.0 billion.
With diversified revenue streams, Disney was able to curb its top-line fall to just 6% for 2020.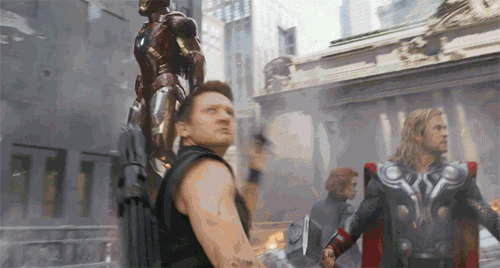 Disney's Dividend History
Disney has paid a dividend each year going back to the 1950s up till 2019.
With the pandemic taking a toll on its business, Disney decided to halt its dividends for 2020.
In Disney's latest earnings call, the company said that it expects dividend payment to remain part of its long-term capital allocation strategy, following the return to a normalised operating condition.
Here's a look at Disney's dividend history from 2015 to 2019:
| | Total dividend per share (US$) | Dividend payout ratio |
| --- | --- | --- |
| FY2015 | 1.81 | 36.9% |
| FY2016 | 1.42 | 24.8% |
| FY2017 | 1.56 | 27.4% |
| FY2018 | 1.68 | 20.1% |
| FY2019 | 1.76 | 28.1% |
Major Risk for Disney to Take Note Of
One of the major risks right now with Disney is to do with the pandemic.
Disney expects its financial results in 2021 to be still impacted by the health scare. It explained during the latest conference call:
"Our visibility is limited and will be influenced by a number of factors, including, but not limited to, the recovery of theatrical exhibition, confidence in consumer travel and the continued resumption of live sports. But as we sit here today, there are a few items we would like to highlight that may help frame expectations for the first quarter. Our parks and experiences business continues to be impacted by COVID-19, and we do not have visibility into how long these impacts will last."
The Parks, Experiences and Products segment has been a major contributor to Disney's revenue prior to fiscal 2020.
Disney's Share Price and Valuation
Despite COVID-19 harming its business, Disney's share price has risen to an all-time high of US$175.72, as of market close on 11 December.
At Disney's share price of US$175.72, Disney's selling at a price-to-sales ratio of around 5x.
Have Burning Questions Surrounding The Stock Market?
Why not check out the SeedlyCommunity and participate in the lively discussion regarding stocks!
Disclaimer: The information provided by Seedly serves as an educational piece and is not intended to be personalised investment advice. ​Readers should always do their own due diligence and consider their financial goals before investing in any stock. The writer may have a vested interest in the company mentioned.
About Sudhan P
It isn't fair competition when only one company in the world makes Monopoly. But I love investing in monopolies. Before joining the Seedly hood, I had the chance to co-author a Singapore-themed investment book – "Invest Lah! The Average Joe's Guide To Investing" – and work at The Motley Fool Singapore as an
analyst
.
You can contribute your thoughts like Sudhan P
here.