What Is a REIT?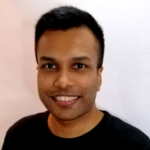 Sudhan P
●
Have you come across the acronym "REIT", but have always wondered what it means?
You are not alone.
That's why this series is here to demystify investing terms for beginners like you.
So, what exactly is a REIT?
REIT simply means Real Estate Investment Trust.
A REIT pools money from investors to invest in a portfolio of income-generating real estate assets.
These assets can be shopping malls, offices, industrial buildings, hotels, or even data centres.
In exchange for your investment in a REIT, you are entitled to distributions at regular intervals, usually on a quarterly basis.
REITs are professionally managed and in turn for their effort, the managers receive fees such as REIT management fees and property management fees.
REITs trade just like stocks on the stock market. Therefore, REITs allow investors to gain exposure to the property market without a huge capital outlay. 
REITs are unlike common stocks in that they enjoy unique tax transparency treatment. To qualify for the treatment, Singapore REITs are required to pay out at least 90% of their taxable income to unitholders in the same year in which the income comes in.
These regular and high payouts make Singapore REITs very attractive as an investment, particularly for investors who are looking for a regular source of passive income. 
Have Burning Questions Surrounding The Stock Market?
Why not check out Seedly's QnA and participate in the lively discussion regarding REITs and more!
Related Articles
About Sudhan P
It isn't fair competition when only one company in the world makes Monopoly. But I love investing in monopolies. Before joining the Seedly hood, I had the chance to co-author a Singapore-themed investment book – "Invest Lah! The Average Joe's Guide To Investing" – and work at The Motley Fool Singapore as an
analyst
.
You can contribute your thoughts like Sudhan P
here.