What Is Capital Gain?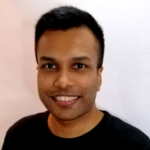 Sudhan P
●
In this series, we get to the bottom of investing definitions.
Previously, we looked at what "dividend yield" means. Now, let's tackle the term "capital gain".
So, what is capital gain?
Capital gain represents the profit someone earns on the sale of an asset, such as a stock investment. 
In other words, it's the difference between the selling price (higher) and buying price (lower) of the asset.
For example, let's say I bought a stock at $2 and sold it at S$2.50, the capital gain (also known as the profit) I receive is S$0.50.
(Note: If I don't sell the stock at S$2.50, the S$0.50 only represents a paper gain since the gain has not been realised.)
In Singapore, we are fortunate as we don't have to pay tax on capital gains from sales of shares:
It's not the same case in all countries though.  
Stay tuned for more in the "What Is" series!
Want More In-Depth Analysis And Discussion?
Why not check out Seedly's QnA and participate in the lively discussion surrounding stocks and more! 
About Sudhan P
It isn't fair competition when only one company in the world makes Monopoly. But I love investing in monopolies. Before joining the Seedly hood, I had the chance to co-author a Singapore-themed investment book – "Invest Lah! The Average Joe's Guide To Investing" – and work at The Motley Fool Singapore as an
analyst
.
You can contribute your thoughts like Sudhan P
here.