What Is a Kangaroo Market?
You would have heard about the bull market.
And then there's the bear market.
But have you heard about the kangaroo market?
Neither have I…
Until I came across a post on our Seedly Personal Finance Community Facebook Group.
From the image, it looks like CNBC has brought in another animal to the financial zoo.
So, What Is a Kangaroo Market?
Before we get to that, let's look at the OG animals of the market, the bull and the bear.
A bull market usually refers to a 20% rise in a market over time from its bottom.
The bull is used to describe a market that rises from the way it attacks its opponents. Bulls usually use their horns to thrust their enemies upwards.
During a bull market, there is a strong demand for stocks, and this pushes the stock market up.
On the other hand, a bear market occurs when the stock market falls 20% or more from its most recent high.
Bears swipe their paws down when attacking their prey, and that imagery has become symbolic of the huge downward movement during a crash.
During a bear market, pessimism prevails. Investors tend to bail out during such a market and that sends the market even lower.
Now, let's move to the roo that's trying to steal the thunder from the bull and the bear.
According to our own interpretation…
A kangaroo market is one which hops up and down over a period of time, without any strong uptrend or downtrend. 
We will only know we are in a kangaroo market in hindsight…
Usually after much hope, excitement, panic, and heartbreak.
"Wait, isn't that called a sideways market?" 
Have Burning Questions Surrounding The Stock Market?
Why not check out the Seedly Community and participate in the lively discussion regarding stocks! 
We have more than 6,000 questions answered and counting…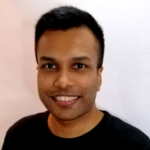 About Sudhan P
It isn't fair competition when only one company in the world makes Monopoly. But I love investing in monopolies. Before joining the Seedly hood, I had the chance to co-author a Singapore-themed investment book – "Invest Lah! The Average Joe's Guide To Investing" – and work at The Motley Fool Singapore as an
analyst
.
You can contribute your thoughts like Sudhan P
here.