What Is the NASDAQ?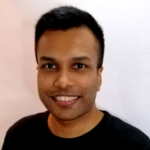 Sudhan P
●
Nasdaq
We have so far explored what the S&P 500 index and Dow Jones Industrial Average mean.
Now, let's look at another term that you might have chanced upon while reading up on the stock market news.
.
.
.
And that is, the Nasdaq.
So, what exactly is the Nasdaq all about?
Yes, ma'am. 
The Nasdaq can refer to one of two things: Either the stock exchange or the Nasdaq Composite Index of the US. 
The stock exchange
Nasdaq, initially an acronym for National Association of Securities Dealers Automated Quotations, is one of the two major stock exchanges in the US market.
The other being the New York Stock Exchange (NYSE).
Started in 1971, Nasdaq became the first electronic exchange that allowed people to invest in stocks in a computerised manner.
That is, without the need for a physical trading floor.
Since the Nasdaq is steeped in the tech world, it attracted a large number of technology companies to go public (or IPO) on its exchange.
Some of the companies listed on the Nasdaq include Amazon.com, Apple, Intel, Microsoft, and Netflix.
The index
If you hear investors saying, "Nasdaq fell 2% today", they are referring to the Nasdaq Composite Index.
Its counterparts are the S&P 500 and Dow Jones Industrial Average indices.
Nasdaq Composite Index consists of over 2,500 companies listed on the Nasdaq stock exchange. Since many of them are tech companies, the Nasdaq is a barometer of how tech stocks perform.
The index is market capitalisation-weighted, just like the S&P 500 index.
In terms of industry breakdown, technology takes up 48.4% of the Nasdaq Composite Index, followed by consumer services (19.4%), healthcare (10.2%), financials (7.2%), and industrials (6.9%) (data as of 31 December 2019).
For those who wish to get a slice of the Nasdaq Composite Index, you may consider investing in the Invesco QQQ ETF, an exchange-traded fund (ETF) that tracks the Nasdaq 100 index.
Fondly called "the Qubes", this ETF is one of the world's oldest and most widely traded ETFs.
The Nasdaq 100 index is made up of 100 biggest non-financial companies listed on the Nasdaq.
Have Burning Questions Surrounding The Stock Market?
Why not check out the Seedly Community and participate in the lively discussion regarding stocks!
Disclaimer: The information provided by Seedly serves as an educational piece and is not intended to be personalised investment advice. ​Readers should always do their own due diligence and consider their financial goals before investing in any stock. 
About Sudhan P
It isn't fair competition when only one company in the world makes Monopoly. But I love investing in monopolies. Before joining the Seedly hood, I had the chance to co-author a Singapore-themed investment book – "Invest Lah! The Average Joe's Guide To Investing" – and work at The Motley Fool Singapore as an
analyst
.
You can contribute your thoughts like Sudhan P
here.