What Is A Stock?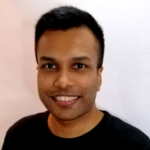 Sudhan P
●
In this new series, we get to the crux of investing definitions.
Previously, we looked at what the stock market is all about. Now, let's tackle the term "stocks".
So, what is a stock?
A stock is a type of investment available on the stock market that gives you part ownership of a listed company.
For example, if you have 1,000 stocks in Company XYZ and the company's total number of stocks available in the stock market is 1,000,000, you own 0.1% of Company XYZ.
You may have also come across the term "shares" or "equities". They all mean the same thing; stocks, shares and equities can be used interchangeably.
When you own shares in a company, you are called a shareholder because you have a share in the company's profits and dividends.
Shares can be further broken down into:
Ordinary shares; and
Preference shares.
Ordinary (also known as common) stocks, as the term suggests, are more prevalent and are what most of us buy and sell on the stock market. Ordinary shares allow owners to vote at annual general meetings and receive dividends, although not at a fixed rate.
On the other hand, preference shares usually do not come with voting rights, but they give out a fixed dividend to owners.
In terms of ranking, owners of preference shares are ranked above owners of ordinary shares. Therefore, owners of preference shares receive dividends before ordinary shareholders do. Also, if the company goes bust, preferred-stock owners receive proceeds from the liquidation of assets before ordinary-stock owners.
Stay tuned for many more investing definitions in this new "What Is" series!
Related Articles
About Sudhan P
It isn't fair competition when only one company in the world makes Monopoly. But I love investing in monopolies. Before joining the Seedly hood, I had the chance to co-author a Singapore-themed investment book – "Invest Lah! The Average Joe's Guide To Investing" – and work at The Motley Fool Singapore as an
analyst
.
You can contribute your thoughts like Sudhan P
here.