WHICH IS MORE WORTH IT: Online VS Johor Bahru
Singaporeans and residents are known to flock to Johor Bahru(JB) for cheap shopping, given the favourable exchange rate.
JB is the capital of the Malaysian state of Johor and is connected to Singapore by 2 links. Commuters can shuttle between the two countries via bus, train or car and the journey could take anywhere between an hour to 5 hours, including immigration. If you're planning a trip there, this guide will be of great use for you!
We were curious to find out if the trip to JB to purchase cheap goods was actually worth the effort, or would shopping ONLINE actually make more economic sense.
So we took to forums, surveys, opinions from friends, and identified the TOP 3 ITEMS(excluding services) that Singaporeans prefer to get in JB compared with the prices online.
TL;DR: Is it worth GOING TO JB just to shop, or should you just SHOP ONLINE?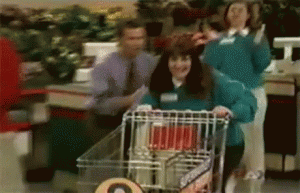 Based on our findings, the top 3 items are
Groceries
Contact Lenses
Health and Beauty Products
Disclaimer: We are not sponsored by any of these brands. Brands featured are based on bestsellers and most cost-efficient choices.
First things first:
Costs of entering JB: 
| | Cost per pax (avg.) | Total Journey Time (avg.) |
| --- | --- | --- |
| Train | $10 | 1.5 hrs |
| Public Bus | $1.85 | 2 hrs |
| Private Car | $2.20 | 2.5 hrs |
Costs of shopping online:
$0, unless delivery fee chargeable
1. Groceries
With a budget of $100, we compared the amount of groceries one can obtain from a local supermarket.
*Numbers are extracted from numbeo.com
| Price in SG | Item from SG | Item from JB | Price in JB |
| --- | --- | --- | --- |
| S$9.69 | 3L carton of milk | 2L carton of milk | S$4.56 |
| S$7.89 | 3KG white rice | 6KG white rice | S$9.78 |
| S$2.42 | 1 carton (12 eggs) | 4 cartons (96 eggs) | S$7.00 |
| S$27.94 | 2KG beef round | 1KG beef round | S$17.59 |
| S$2.02 | 1 loaf of bread | 2 loaf of bread | S$2.24 |
| S$25 | 1 bottle of wine (mid-range) | 1 bottle of wine (mid-range) | S$20.61 |
| S$2.33 | 1KG potatoes | 2KG potatoes | S$2.64 |
| S$22.05 | 3KG boneless chicken breast | 5KG boneless chicken breast | S$23.90 |
| S$1.67 | 1 head of lettuce | 2 head of lettuce | S$2.42 |
| S$4.54 | 1 0.5L bottle imported beer | 2 0.5L bottle imported beer | S$6.82 |
| Total: S$99.29 | | | Total: S$99.19 |
*Updated as of September 2018
A note of caution, please be aware of the taxes that can be imposed by the Immigration and Checkpoints Authority (ICA). More information here.
1 litre of liquor

200 sticks of cigarettes

3 pairs of new clothes

1 pair of new shoes

1 set of mobile electronic or battery-operated equipment

Food

≤ RM75

Apart from items stated above, goods value

≤ RM400 (including souvenir and gifts)
There is a wide myriad of online grocery options, with most delivery fees waived for spendings over SGD60.
2. Contact Lenses
Below is a comparison of the top 5 best-selling contact lens brands online vs in store from JB. (Focus Point)
Lens
.com
contact
lens
.sg
ezcontact
lens.com
theoptometry
practice.sg
MrLens
.com
contacts
daily.com
JB retail
price
(in SGD)
Daily Disposable - 30 pairs/month
Fresh Kon - Alluring Eyes Cosmetic 1-Day
-
$144
$98
$98
RM 216
(SGD 72)
$98
SGD 63
(RM 190)
Bausch & Lomb - Soflens Daily
$23
$76
$58
$38
RM 150
(SGD 50)
$76
SGD 51
(RM 152)
Alcon - Dailies Aqua Comfort PLUS
$32
$78
$60
$78
RM 120
(SGD 40)
$80
SGD 56
(RM 168)
CooperVision - Biomedics 1 Day Extra
$29
$76
$61
$76
RM 120
(SGD 40)
$80
SGD 63
(RM 190)
Acuvue - 1-Day Acuvue Moist
$58
-
$70
-
RM 198
(SGD 66)
$80
SGD 63
(RM 188)
Monthly Contact Lenses - 1 pair/month
Fresh Kon - Alluring Eyes Cosmetic Monthly
-
$26
$25
$26
RM 47
(SGD 16)
$25
SGD 16
(RM 47)
Bausch & Lomb - Soflens 59 monthly
$5
$10
$7
$10
RM 15
(SGD 3)
nil
SGD 5
(RM 15)
Alcon - Air Optix plus HydraGlyde
$13
$18
-
-
RM 38
(SGD 13)
$16
SGD 11
(RM 33)
CooperVision - Biofinity
$13
$15
$11
$15
RM 40
(SGD 13)
$16
SGD 14
(RM 43)
Acuvue - Acuvue Oasys 2 weeks
$12
-
$23
-
RM 33
(SGD 11)
$13
SGD 21
(RM 63)
If you're considering other options for your eyes, you'll want to read this ultimate comparison on lasik, contact lenses and spectacles.
Based on a top review:
"Buying contact lenses are definitely cheaper over there. I usually go over and buy, but sometimes there may be shortage of stocks, hence it's easier if you stick to one shop and give them a call prior to going down. Better still if they could get the stock for you beforehand but could be tricky as no upfront payment so they might not be willing to help you."
3. Health and Beauty Products
Another notoriously-cheap-in-JB place to visit would be the Guardian and Watsons.
Based on prices from shopee.sg, the clear winner would be the JB drugstore prices.
Even after adding on costs of entering JB, these prices are pretty unbeatable especially if bought in bulk.
Based on a top review:
"It depends on what you are using as reference to compare with. My friend told me certain supplements similar price but during promotions, it is much cheaper in SG. You really want to know what is cheap by real comparison instead of what many describe as cheap because mostly based on feel…. which can be misleading. I had a list of prices of stuff from various places to compare with. Like buying from:
– Swanton (Chinatown SG) – toiletries, facial items, washing powder always on big discounts
– Red Berries, CK, medical hall (all in Tampines) – various items, e.g. Dynamo 4.1/4,.4kg $8.9 normal price
– NTUC or even Cold Storage depending on what is on promotion, discounte + credit card rebate (5%) or even using NTUC voucher (10% discount) to buy will even be better. Just some examples. "
Verdict –

JB
Online
Pros
Cheap, real cheap
Door-step delivery
See and touch products before purchasings
Low or no delivery fee
Cons
Costs of travelling to JB
Less competitive pricing
Unpredictable waiting times
Spend time on checking for the cheapest website to buy from
Carry back all goods on foot (without car)
Booking in advance
Making a trip to JB makes complete sense for those looking for a getaway, have time to spare, and are looking to buy items in bulk.
On the contrary, if you do not have the luxury of setting aside time to go to JB for a shopping trip, then shopping online would save you great amount of money, time and effort. You decide!

Whether you love or hate our content... WE WANT TO HEAR WHAT YOU THINK!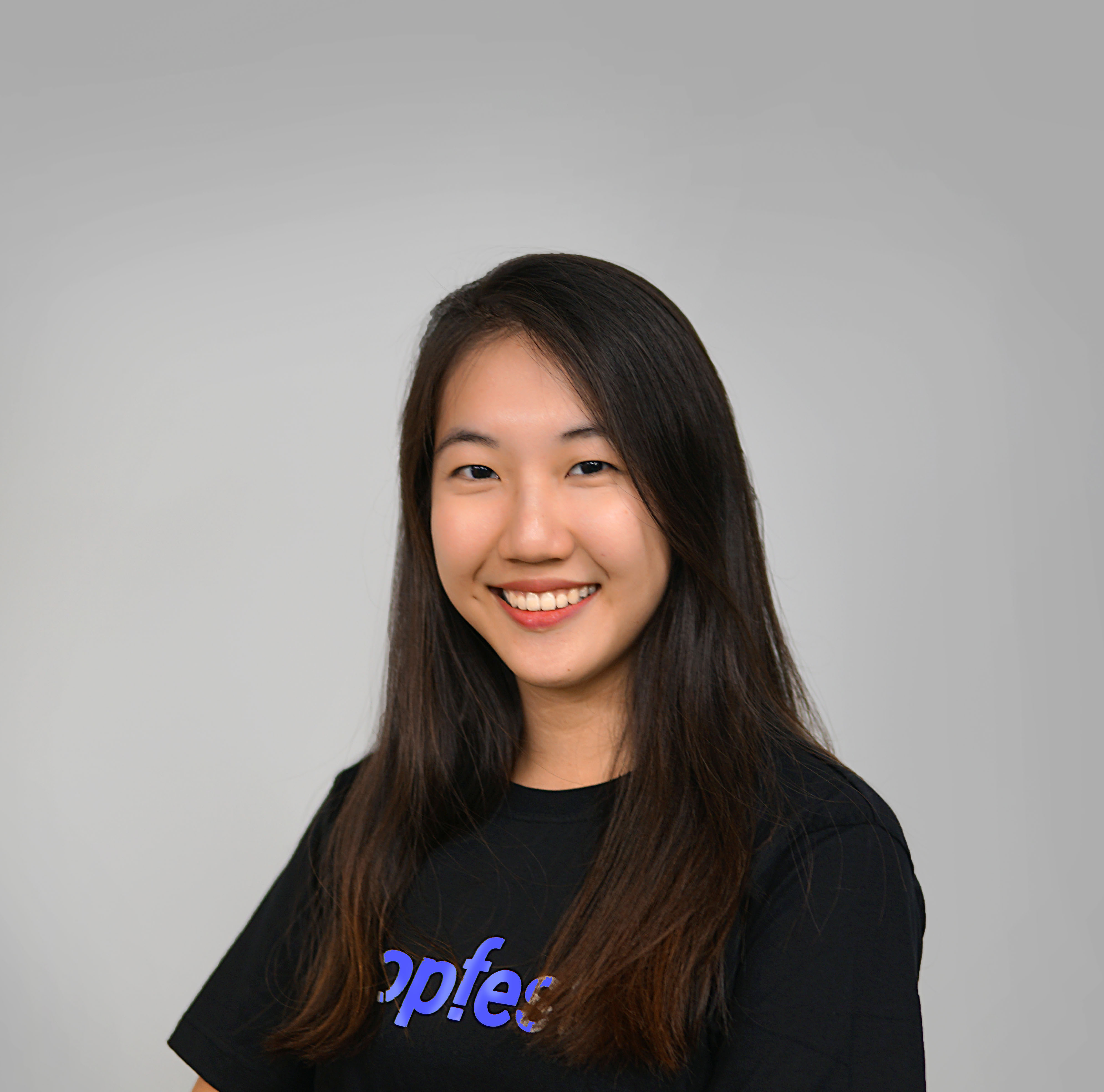 About Ruth Lum
Breaking down 'chim' finance knowledge into manageable pieces so you don't have to.
You can contribute your thoughts like Ruth Lum
here.