Forget Zoom Video: Here Are 3 Strong Companies Riding on the #WFH Trend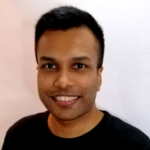 Sudhan P
●
One of the trending search terms in Google right now is "work from home".
Rightly so.
With governments the world over encouraging people to stay indoors to combat Covid-19, people are finding new ways to continue with their daily lives.
And one of them is telecommuting or working from home (WFH).
A major beneficiary from the current #WFH trend is Zoom Video Communications Inc (NASDAQ: ZM).
Zoom, a cloud-based video conferencing tool, allows individuals to meet and work together online across many locations.
During its latest earnings call (for the quarter ended 31 January 2020), Zoom said that it has seen significant usage of its platform due to the coronavirus outbreak. Accordingly, it will expand its capacity to meet the increased demand.
It is no wonder that investors are climbing onto the Zoom bandwagon.
Year-to-date, the company's shares have beaten the S&P 500 index handsomely, surging 113% against the US broad market's 21% fall.
With that, Zoom is trading at an astronomical price-to-earnings (PE) ratio of 1,708! It certainly seems priced for perfection.
For those who are looking to invest in less expensive companies that will benefit from having their employees #WFH and from the longer-term trend of companies going digital, here are three of them. 
Company #1: Adobe Inc 
Adobe Inc (NASDAQ: ADBE) is a potential beneficiary with more people telecommuting.
The company is well-known for creating the Portable Document Format (PDF) format in the 1990s. Today, Adobe is at the forefront of everything creative and digital, with its Creative Cloud suite offering photo editing and more to its Adobe Acrobat PDF solution.
Some of the tools Adobe offers that allow people to work from home are Adobe Connect (its web conferencing platform just like Zoom), Adobe Creative Cloud, Adobe Document Cloud, and Adobe Experience Cloud.
Don't get me wrong. Some pockets of its business might get hit in the short-term as clients postpone implementation of services and reduce expenses due to the Covid-19 spread.
However, in its 2020 first-quarter earnings call, Adobe said that its long-term business fundamentals remain undiminished.
It added:
"Adobe is at the centre of three massive market opportunities across creativity, digital documents, and customer experience management, which will fuel growth in the near- and long-term. Businesses must transform to deliver a personalised digital relationship with every customer."
Adobe's last twelve months revenue of US$11.7 billion is small compared to its total addressable market (TAM) of around US$128 billion.
Adobe also has a strong balance sheet to ride through any possible recession arising from the Covid-19 outbreak.
As of 28 February 2020, the company's cash and cash equivalents and short-term investments stood at US$4.17 billion, with total borrowings at US$4.11 billion.
At Adobe's stock price of US$318.24, it has a price-to-earnings (PE) ratio of 48.
Company #2: Alphabet Inc
The next company on the list is Alphabet Inc (NASDAQ: GOOGL) (NASDAQ: GOOG), which doesn't need much introduction.
Alphabet provides many tools to #WFH, including its G Suite productivity tools (think of apps like Gmail, Docs, Drive, and Calendar) to allow real-time collaboration and machine intelligence to help people work smarter.
In fact, I'm typing this blog post on Alphabet-owned Chrome, one of its many products with over one billion monthly active users.
Alphabet makes most of its money by delivering advertisements on its digital platforms. Its business is most likely to be hit in the short-term as firms cut back on marketing spend amid Covid-19.
However, Alphabet's resilient balance sheet will help it see through any tough times.
As of 31 December 2019, it had cash, cash equivalents, and marketable securities of US$119.68 billion and total debt of just US$4.55 billion.
Over the long-term, the global online advertising market is expected to increase by 40% per annum from 2019 to 2025.
And that bodes well for Alphabet.
On top of selling ads, the company has other ways to grow, including from its cloud computing services arm, Google Cloud.
Revenue from that segment, which was revealed for the first time recently, has more than doubled from US$4.06 billion in 2017 to US$8.92 billion in 2019.
As more companies digitalise their businesses, Google Cloud stands to benefit.
At Alphabet's stock price of US$1,161.95 (Class A), it sports a PE ratio of 24. 
Company #3: Docusign Inc
Docusign Inc (NASDAQ: DOCU), which offers e-signature solutions, is the final company on my list.
The company is a market leader in electronic signatures and contracts life cycle management software.
It is modernising the agreement signing process by transforming the mundane paper-based method (as shown below) into an automated, digital, and collaborative system.
An automatic contract management system is crucial, especially when people are required to telecommute.
In fact, the Covid-19 pandemic should help to accelerate the adoption of going digital. During DocuSign's latest fourth-quarter earnings call, chief executive Dan Springer explained:
"Look, we think that there's a digital transformation phenomenon that's going to occur. Whether episodes like this tragedy around coronavirus make some companies mildly accelerate that? I suppose it's possible.

We think it's the long-term trend that's important and companies are realizing, there's a better way to do business getting rid of the paper-based processes, which are hard on themselves hard on their customers and hard on the environment. We don't think that trend is going to be dramatically moved one way or another by this pandemic."
And just like Adobe and Alphabet, DocuSign's balance sheet is rock-solid as it has more cash and current investments than total debt.
In terms of the long-term trend, its TAM for its core e-signature products stands at US$25 billion and at US$50 billion when considering all products from its Agreement Cloud suite (applications for preparing, signing, acting on, and managing agreements).
That is a huge growth runway for DocuSign, given its revenue for the fiscal year ended 31 January 2020 was just under US$1 billion.
The company is currently loss-making as it's investing for growth. At DocuSign's stock price of US$92.40, it has a price-to-sales (PS) ratio of around 17. It certainly looks cheaper than Zoom's PS ratio of 59, whose reach may not be as wide as DocuSign's.
Have Burning Questions Surrounding The Stock Market?
Why not check out the Seedly Community and participate in the lively discussion regarding stocks!
Disclaimer: The information provided by Seedly serves as an educational piece and is not intended to be personalised investment advice. ​Readers should always do their own due diligence and consider their financial goals before investing in any stock. The writer may have a vested interest in the companies mentioned.
About Sudhan P
It isn't fair competition when only one company in the world makes Monopoly. But I love investing in monopolies. Before joining the Seedly hood, I had the chance to co-author a Singapore-themed investment book – "Invest Lah! The Average Joe's Guide To Investing" – and work at The Motley Fool Singapore as an
analyst
.
You can contribute your thoughts like Sudhan P
here.