What Youths Need To Know About Budget 2018 And More
A lot went down during Monday's Budget Speech by Finance Minister Heng Swee Keat. Beyond the concerns about our 9% GST, many of the things mentioned directly affect the lives of youths. Guilty as charged, I admit that the 2-hour Budget Speech, though important, slides past my interest and I believe that this is the same for many other Singaporean youths.
So to make things easy, we broke things down and summarised the 5 most important things Singaporean Youths need to know about the Budget 2018:
P.S. Haven't watched the speech? No problem, we've digested the two hours' worth and summarized its highlights for you here.
1. Edusave Top-Ups
As announced during the budget, close to $200 Million a year will be spent on supporting our education schemes. This includes an increase in the annual Edusave contributions by $30 for primary school students, from $200 to $230 and $50 for secondary school students, from $240 to $290. A student's edusave can be used to pay for school enrichment programmes and the eventual balance can be used for post-secondary education funding as well. This scheme will take effect from 2019 onwards.
2. Support For Lower-Income Family Students
MOE Financial Assistance Scheme (FAS)
To give more support to lower income families, the FAS will raise their annual bursary for pre-university students by $150, from $750 to $900.
Edusave Merit Bursary
The income eligibility criteria will be updated for the Edusave Merit Bursary and Independent School Bursary to expand its benefits to more students from lower to middle-income families. The ceiling will be raised from $6000 to $6900 so more households can be included.
This bursary is awarded to the top 25 percent of the academic performance of their level and course, and whose household income does not exceed the prescribed income criteria.
Schools Meals Programme
The school meals programme where Students in primary and secondary schools on the MOE FAS receive subsidies for seven meals per school week will see more meals being covered.

3. Be more tech-savvy
One of the 3 big shifts mentioned was the emergence of new technologies which have been reshaping the economy and jobs all over the world. This sentiment of an appreciation of technology was echoed throughout the budget speech.
I suppose this further emphasises how much technical skills matter to today's economy and how much they are valued.  For youths to be more relevant and employable in the future, honing their technological skills should start now!
The government has in place schemes such as the SkillsFuture Earn and Learn Programme, a work-learn programme, as well as the Go Southeast Asia Award, which matches undergraduates with regional internships that will provide valuable exposure.
This scheme is eligible for Singaporeans and Singapore Permanent Residents who are within three years of either graduation from the ITE and polytechnics or the Operationally Ready Date for National Servicemen.

4. SG Bonus: Cash Payouts!
If you're above 21, lucky you! The government is giving out a "Hongbao" to every adult Singaporean from $100 to $300 regardless of income.
This HongBao is otherwise called the SG Bonus, which shares some of the year's surplus with Singaporeans.

5. Better Financial Literacy
In a bid to build the foundations of financial literacy of Singaporeans, the government is starting from the youths.  A new financial education curriculum will be piloted in Polytechnics and ITEs.
Overall, Singapore's economic performance in 2017 was good with a GDP growth of 3.6%, up from 2.4% in 2016, overall productivity growth and a rise in real median income for Singapore citizens by 5.3%.
What else do the youth need to know about finances?
As we near full-fledged adulthood, the number of financial concerns increase and so should your financial knowledge. Here are some of the most highlighted concerns and things you need to know as a young adult in Singapore.

1. Affording Tietary education
University fees are a major headache for many students and most of us aren't fortunate enough to land a Scholarship. Paying off your student loans.
Here's a simplified, step-by-step guide:
Step 1: Know how much money you need to survive on per month
Step 2: Portion your starting salary using the 50%, 30%, 20% Rule
Step 3: Run different scenarios for your student loan. Eg. Break down using a loan repayment period calculator
Step 4: Get health insurance to provide financial support and reduce uncertainties in your life
Step 5: Plan a 3-6 months emergency fund as a safety net: 1) Invest, 2) Increase monthly repayment
A more detailed explanation can be found here.
2. Student savings accounts
As a student, information on savings accounts and interest rates were all things we could not quite comprehend. The fact is, a savings account could have earned you a good sum of interest alongside other incentives by now.
For example, the OCBC Monthly Savings has no initial deposit or minimum monthly sum. Plus, you can earn up to 0.40% interest which can amount to a few hundred dollars a year!
3. A list of tips before coming an adult
Let the budget speech be a timely reminder for us to do some financial planning for ourselves so that we can readjust to our New Year's needs and be able to be comfortable with our expenditure!
Here are 10 pieces of advice you can take away with you:
Save money: Use a savings account
Spend less on cafes and partying
Clear your debts with several methods
Read the news to leave an intellectual first impression on people
Add professional pieces to your wardrobe
Start investing
Earn some money on the side
Build connections
Stop smoking
For pointer 10 and a breakdown on how much money you can save with the above tips, read more here.
A limited understanding of money management can lead to costly financial mistakes when these bad habits accumulate in the future. Take time to understand your finances, it really isn't all math. If you need advice, head to our friendly Seedly Personal Finance Community on Facebook and post your financial queries so we can all discuss it together!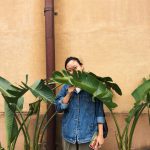 About Junel Seet
Most of my expenditure is on sustenance. Yes, I meant food.
You can contribute your thoughts like Junel Seet
here.