Zoom Video (NASDAQ: ZM) Stock Crash: Here's an Analysis of the Video Conferencing Company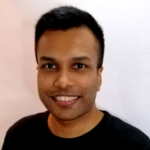 Sudhan P
●
Zoom has become synonymous with our everyday lives that it has become a verb.
You don't use a video conferencing platform; you Zoom.
Its usage has been accelerated with the COVID-19 pandemic gripping the world.
But Zoom seems to be a victim of its own success, if its short-term stock price movement is anything to go by.
On Tuesday's trade in the US, Zoom Video Communications Inc (NASDAQ: ZM) shares plunged close to 17%, bringing its past six months share price performance to -22%.
Let's find out more about what happened to Zoom.
Business Slowdown for Zoom?
Zoom reported its financial results for the fiscal second quarter ended 31 July 2021 (Q2 FY22) earlier this week.
For the latest period, Zoom's total revenue grew 54% year-on-year to US$1.02 billion, its first billion-dollar quarter.
Its gross profit margin improved from 71% last year to 74% in Q2 FY22.
After deducting operating expenses, Zoom's income from operations improved by 57% year-on-year to S$294.6 million.
However, that's a drastic slowdown from the previous quarter's growth of over 800% year-on-year.
Zoom's management is also guiding for a muted growth of its FY2022 revenue, which is expected to be between US$4.005 billion and US$4.015 billion.
For FY2021, Zoom's revenue zoomed (pun intended) up 326% year-on-year to U$2.65 billion.
If Zoom achieves revenue of US$4 billion in FY2022, revenue for the year would have "only" grown by  51%.
The market seems to be disappointed with the slowdown in Zoom's business growth.
In fact, Zoom's quarterly revenue growth peaked in Q4 FY21 where sales grew 369% year-on-year.
But the slowdown is expected, especially when many were clamouring to get onboard Zoom to prevent any business disruption amid the pandemic.
In an earnings call, Zoom's chief financial officer, Kelly Steckelberg, explained the slower growth:
"It is important to note that as we've just lapped our first full-quarter year-over-year compare since the start of the pandemic, we have seen customers return to more thoughtful, measured buying patterns. While revenue, profitability, and cash flow were strong in the second quarter and the first half, other metrics have begun to normalize, especially when compared to the unprecedented year-over-year comps."
Q2 FY22 is the first quarter where year-on-year comparisons are made within the pandemic period, so it's not wise to expect accelerating growth to still continue.
Bright Spots Remain
However, it's not all doom-and-gloom.
Zoom reported in the latest quarter that its net dollar expansion rate for customers with over 10 employees exceeded 130% for the 13th straight quarter.
The figure measures the change in spending for all of Zoom's customers a year ago compared to the same group of customers today.
Existing customers increased their spending with Zoom and upsells of Zoom Phone and Zoom Rooms (more on that later) picked up pace, leading to the strong net dollar expansion rate in the reporting period.
The strong net dollar expansion rate also reflects the trust and loyalty existing customers have with Zoom.
Reviews show that customers like what Zoom is offering.
According to Gartner Peer Insights, Zoom is rated higher compared to its competitors under the "Meeting Solutions" segment.
Cisco
Microsoft
Google
Zoom
Overall Peer Rating
(out of 5 stars)
4.36 stars
(3546 reviews)
4.42 stars
(2467 reviews)
4.47 stars
(2665 reviews)
4.56 stars
(5912 reviews)
Willingness to Recommend
82%
85%
85%
93%
Furthermore, Zoom continues to maintain its strong cash-generating ability.
For the quarter, free cash flow grew 22% to US$455 million, making its cash hoard swell to US$5.1 billion (consisting of cash, cash equivalents and marketable securities).
Looking at Zoom's Longer Term
While Zoom's past revenue growth was geared more towards its Zoom video conferencing service, the company goes beyond providing the plain-vanilla meeting platform.
It also has other products such as Zoom Rooms and Zoom Phone.
Zoom Rooms is a conference room system that facilitates both physical and Zoom meetings. The system runs off third-party hardware such as Poly and Logitech.
Zoom Phone is a cloud-based telephone system that enables customers to bring all business communications onto Zoom.
During the earnings call for Q2 FY22, Zoom said it continues to see strength in its upmarket segments like Zoom Rooms and Zoom Phone.
Zoom's offerings beyond the traditional online meetings enable people to connect seamlessly as we move towards a more hybrid way of doing work and business.
The company also recently announced its plan to acquire Five9 (NASDAQ: FIVN), a leading provider of the intelligent cloud contact centre.
Zoom said the acquisition allows it to accelerate its long-term growth opportunity by latching on to the US$24 billion contact centre market.
Zoom added that the purchase is "complementary to the growing popularity of its Zoom Phone offering".
With Five9 coming onboard, Zoom's total market opportunity will expand beyond the US$42 billion figure stated in its IPO prospectus.
Overall, I believe Zoom will remain relevant in a COVID-19 endemic world, as long as it continues to delight its customers and adds more capabilities to cater to the ever-changing market.
Looking for More Stock Analyses to Position Your Portfolio for the New Normal?
You should check out Seedly's exclusive stock deep-dive reports! Level up with our community and download those free reports at Seedly Rewards.
Disclaimer: The information provided by Seedly serves as an educational piece and is not intended to be personalised investment advice. ​Readers should always do their own due diligence and consider their financial goals before investing in any stock. The writer owns shares in Zoom. 
About Sudhan P
It isn't fair competition when only one company in the world makes Monopoly. But I love investing in monopolies. Before joining the Seedly hood, I had the chance to co-author a Singapore-themed investment book – "Invest Lah! The Average Joe's Guide To Investing" – and work at The Motley Fool Singapore as an
analyst
.
You can contribute your thoughts like Sudhan P
here.