Zouk Singapore: Bought for About $40 Million, Sold for $14 Million
Everyone knows Zouk Singapore.
Even if clubbing isn't your thing, this iconic nightspot is constantly the world top 100 club, putting Singapore night scene on the map.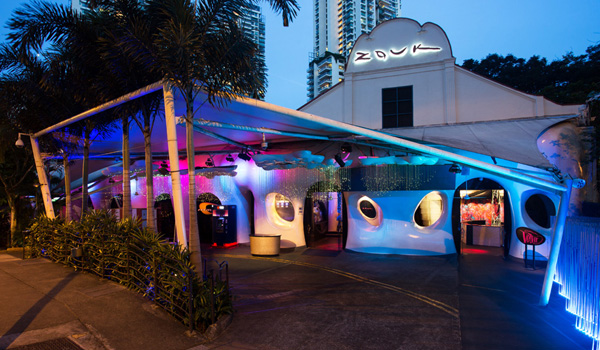 Most of us grow up remembering the good times we had at the old Jiak Kim establishment.
Some of our memories were forged at the new location, Clark Quay.
Here at Seedly, we only remember the $40 million valuations, when Zouk was sold to Genting Hong Kong back in the year 2015.
Well, we do have some serious addiction with money and numbers.
---
History and Milestones of Zouk
Year
What Happened?
1991
Zouk opened in the year 1991, in three warehouses in Jiak Kim Street.
The concept was started by Lincoln Cheng who was then, the executive chairman.
1995
Zouk was made to close for eight months after staff members, customers and senior managers were arrested for drugs in a major sweep.

32 were arrested.
2000
Zouk kicked off ZoukOut, an annual rave at Sentosa beach.
The event won Singapore Tourism Board's Best Leisure Event Experience award two times.
2004
Zouk Kuala Lumpur opened in the year 2004.

Zouk Singapore was given a $7 million renovation
2015
Zouk Singapore and Zouk Kuala Lumpur became the top 40 clubs in the world for the first time, on the reputable Top 100 Clubs list.


October 2015
Zouk founder, Lincoln Cheng sold Zouk Singapore to Genting Hong Kong. While the sum is undisclosed, audit firm Ernst & Young valued Zouk's brand and its business to be at S$40 million in the year 2015.
2016
Zouk shifts to Clark Quay
2017
In 2017, Zouk Singapore earned its highest ranking at number 3 on the Top 100 Clubs list. This is the best result any club across Asia has attained so far.
2020
Genting Hong Kong sold Zouk Singapore to Tulipa for S$14 million.
---
Zouk Singapore Sold for $14 Million
Zouk Singapore will once again change hands, after being sold for S$14 million, as cash-strapped Genting Hong Kong looks for solutions to generate liquidity.
This sale will give Genting Hong Kong a working capital of about S$1.2 million in cash to work on their financial struggles.
Why Did Genting Hong Kong Sell Zouk?
If you are wondering what led to the sale, Genting hasn't been able to pay their creditors since July. This is due to the COVID-19 pandemic that affected the world and severely impacted the revenue of Genting's cruise ship business.
Genting Hong Kong is said to owed a total of S$4.66 billion as of end July.
Zouk Group was making a loss of close to S$13.97 million before tax since the start of the year 2015.
Who Bought Zouk Singapore?
Zouk Singapore will now be under the hands of Malaysia company, Tulipa, which is owned by the son of Genting Hong Kong's controlling shareholder.
What's Next for Zouk Singapore?
There is little change to the core team running Zouk, and there should be no visible change in terms of the way it is being run.
---
The future of Singapore's nightlife looks bleak, especially when the employees of the industry were told to be given assistance to "ease their exit".
The same can be said for karaoke joints.
Despite the Jobs Support Scheme and rental reliefs, these venues ultimately experience losses every day they remain shut.
Of the 320 nightlife establishments, one-third of them are still unable to operate. For some businesses, the cost of operating outweighs the cost of keeping the business shut. This is mainly due to the structure of their establishments and also, the resources required to convert their venue to a food and beverage outlet.
About Ming Feng
A stint in
Bloomberg
gifted me with a beer belly, which only grew larger when I moved on to become a Professional Trader. Now I turn caffeine into digestible finance-related content.
You can contribute your thoughts like Ming Feng
here.