Average Cost of Braces in Singapore - Metal, Invisalign, Ceramic & Lingual Braces
Disclaimer: This post is in no way sponsored. All opinions are researched upon and provided to add value to our readers.
---
Kids of the 90s would probably recall first knowing of braces from what we saw on TV:
Thankfully, thanks to the developments of science and research, braces today look way fancier and no longer an eyesore.
Let's just put it out there – braces are NOT CHEAP. Especially since most braces are done for cosmetic/aesthetic-enhancing purposes, be prepared to fork out a bit of money.
Beauty comes with a cost, yes?!
Unless of course, you're Amos Dudley, an undergraduate who DIY-fixed his own teeth with 3D-printed Invisalign using his school's printer.
---
---
Why do people get braces?
There's a myriad of reasons why people choose to dedicate 2+ years of their life to being metal-mouthed:
For more medical-related issues
To correct bite issues (e.g. overbite, underbite)
Difficulties in chewing or caring for teeth that are misaligned
Affected speech (e.g. lisp) due to misaligned teeth
Jaw-related issues
For beauty
Uncomfortable with smiling (eg. Some front-facing professions require you to meet people often)
Price Range of Braces in Singapore
Orthodontic treatments are highly personalised to your needs. Prices generally vary a lot depending on your dentist, hospital, the type of treatment and the necessary steps to take.
The average cost for braces is S$3,600 to S$5,000, and this is only a ballpark figure. There are some dentists offering as little as S$2,800 (NUS Postgraduate Dental Clinic, elaborated on more below) or as much as S$11,000 (specialists).
Public Institutions: S$3,600 – S$4,500
Private Institutions: S$4,500 – S$6,500
For even more clarity on the prices, we spoke to several private dental clinics that can be found in neighbourhoods around Singapore, one of which is Q&M Dental, which might ring a bell for many people.
| | Cost | Frequency of Appointments (adds to cost) | Best suited for |
| --- | --- | --- | --- |
| Metal Braces | $3600 - $5000 | Monthly | Dental Hygiene, Cheapest option, Beauty |
| Invisalign | $8000 - $8500 | Every 6 weeks | Comfort, Beauty |
| Ceramic Braces | $5070 - $6070 | Monthly | Beauty |
| Lingual Braces | $8000 - $10,000 | Monthly | Beauty |
Choosing the Best Braces for Yourself
Each method of teeth re-alignment comes with it's pros and cons. The most popular and oldest method would be metal braces.
Pros
Cons
Metal Braces
Cheapest. Most popular option. More suitable for complex cases.
Uncomfortable, may result in abrasions and ulcers. Tends to trap food.
Invisalign
Nearly invisible, comfortable and removable.
Easier to maintain oral hygiene. No dietary restrictions.
Less likely to get ulcers.
Less frequent dentist visits.
Very expensive.
Pricey if you lose aligners.
Less ideal treatment for complex misaligned teeth. Treatment may take longer than others.
Ceramic Braces
Looks better than metal braces.
Fragile and uncomfortable.
Abrasions and ulcers prone on lips/cheeks.
Dietary restrictions: no staining foods like coffee.
Lingual Braces
Totally invisible
Most expensive type of braces, not effective for complex cases.
Tricky to clean. More uncomfortable initially as compared to other braces, Prone to abrasions and ulcerations, especially to the tongue.
Longer length of treatment than traditional braces.
Information adapted from DoctorXDentist

Making Payment for Your Braces
Most dental clinics would require you to make a downpayment of at least 50% before beginning the 2+ year long procedure, while other clinics may make exceptions of accepting payments per visit.

Braces Life Hack
1. NUS Post Graduate Orthodontic Clinic
Quite a few people around me have perfect, glorious teeth now thanks to this hack.
If you're on a tight budget but still want to get your teeth straightened, you can consider getting your braces done by a post-grad Orthodontic student (while under supervision) at the NUS Post Graduate Orthodontic Clinic for a fixed cost of $2800 (as of October 2018), not including X-Rays and extractions.
This is by far the cheapest option compared to the rest, at almost half the total cost of full-fledged dental clinics.
2. If possible, choose a dentist located near your home or workplace
Since this is going to be a 2+ year-long commitment, it would save you not just time but also transport cost getting to and fro your dentist for your monthly appointments.
3. Request for soft copies of your dental X-rays and notes (or take photos of them)
This applies to most medical cases beyond dental as well, as it saves you a lot of money for not having to take new X-rays every stage of the way, especially if you switch doctors.
4. Don't even think of getting your teeth straightened via Carousell 'dentists'
Source: STOMP
Source: Screengrab from Carousell
…unless you fancy running the risk of contracting lethal viruses and further dental complications from an uncertified 'practitioner'.
---
Check out the Seedly community discussions about braces:
"I have graduated a year ago and would like to eventually get braces. Any recommendations if my budget is about $3500-4000 max or things to take note of? It's a huge amount and any tips would be helpful." Read More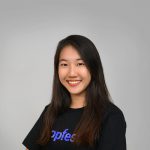 About Ruth Lum
Breaking down 'chim' finance knowledge into manageable pieces so you don't have to.
You can contribute your thoughts like Ruth Lum
here.