Adulthood: Your Ultimate Personal Finance Guide (30 - 40 Years Old)
Welcome to adulthood.
This is probably a scary time as your responsibilities are suddenly WAAAAAY larger, and it's even more important that your personal finances are sorted out because you're:
Probably married (or are planning to)
Buying your first home
Thinking of retirement (whether it's yours or for your ageing parents')
Paying for bills like utilities and your car
Getting stuff like insurance and paying more attention to healthcare
Amongst other boring adult stuff that never used to be your problem.
Man… School days seem so much better now huh?
But hey, fret not.
That's why Seedly's here to help!
If you're ever feeling lost, we gotchu bruv.
---
Your Personal Guide To Adulthood
Here's a checklist of all things personal finance in your 30s to 40s:
---
Money Matters
If you need a refresher or are just hearing about personal finance for the first time… Don't worry. It's never too late to start planning and saving for your future.
First, start with the Seedly Money Framework:
Or if you're a more visual kind of person, check out our Seedly TV Episode 1 for a Beginner's Guide To Personal Finance instead:
You're also probably earning a steady paycheque, but the theory behind allocating your monthly salary still remains the same as when you just got your first job.
And since you've already been working for a while, you'll also want to take note of:
Oh, and since you're paying taxes, these will come in handy:
---
Healthcare & Insurance
Taking care of your health is a means of taking care of your wealth.
Think about it.
If you eat poorly and don't take care of your body, your health will suffer. And that probably means more visits to the doctor or for the really serious cases (knocking on wood) hospitalisation and treatments that could cost you more in the long run.
You may have been able to survive on instant noodles in your twenties, but if you stick to a diet like that in your 30s going 40, your body's not going to forgive you (or your bank account) for that.
Healthcare
Here are some government initiatives that you should be aware of.
And if you haven't gotten insurance or are looking to increase your coverage due to your dependants (eg. children, parents, spouse)
---
Settling Down And Starting A Family
Marriage
This is also probably the time when you're planning to get married. And if you are, here's a guide to help you figure out what the cost of a wedding will be.
If you'd like a breakdown of the various costs involved in a wedding:
And if you're not getting married, you're probably attending weddings. So this Definitive Guide To Wedding Ang Bao Rates In Singapore should come in handy.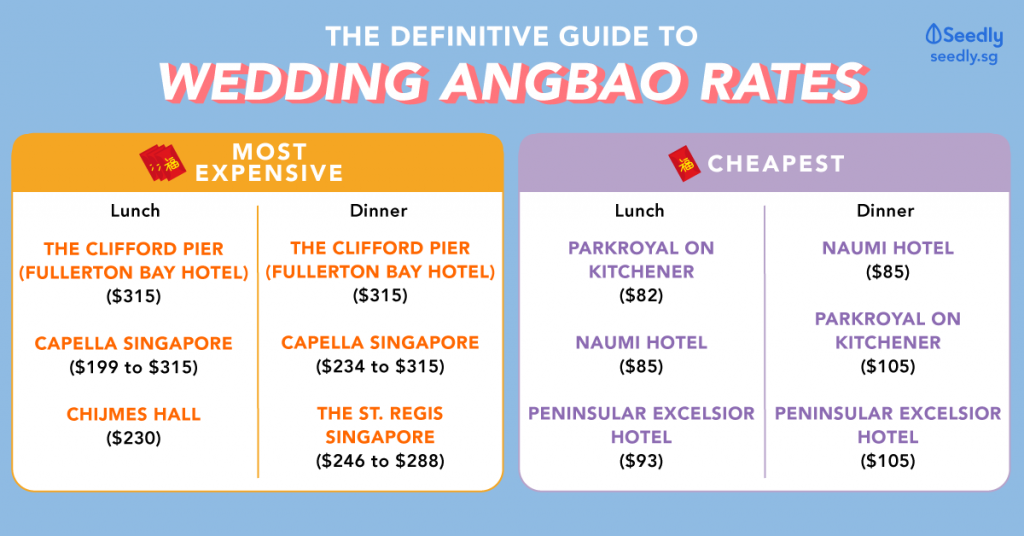 As A Couple
Open communication and sharing the same financial goals with your spouse is extremely important, especially if you're planning to build a home together and have children:
Planning For Children
Having children is a HUGE personal and financial responsibility.
Here're a couple of resources that should help you plan ahead for that bouncing bundle(s) of joy!
For insurance:
For childcare and schooling:
---
Getting Your First Property
This is also probably the time when you're planning or are getting your first property.
Home Renovation
After getting your first property, you'll want to carry out some renovations to create a place called home. Here're a couple of tips for first-time home-owners.
For Singles And Same-Sex Couples
Affordable housing is still very much in your reach, you just need to know what your options are.
---
Retirement
Planning For Your Retirement
It's never too early to start planning for your retirement.
And if you haven't, it's time to have the conversation with your parents in order to ensure that they're properly taken care of in their silver years.
And as much as we hate to let go of our parents (or grandparents), we have to be prepared for the inevitable 🙁
---
Making Smarter Lifestyle Choices
Car
If you have a family, you'll probably be thinking of getting a car. But did you know that you need to be earning at least S$7,500 first in order to afford a car like a financially responsible adult?
Or if you're still single and would like to feel the wind in your hair (just kidding, please practice road safety and WEAR A HELMET).
Utilities
Yep. Water and electricity aren't free. Learn how to set up your utilities with SP Group.
Or make full use of the Seedly Open Electricity Market Comparison Tool to figure out which electricity retailer plan is the best for you!
Maids And Domestic Helpers
Daily Necessities
Now that you're the one who's buying groceries and stocking up necessities, you'll want to know how to maximise your savings as much as possible.
About Kenneth Fong
I threw all of my money into the longkang once... because I wanted to see my
cash flow
.
You can contribute your thoughts like Kenneth Fong
here.