How to Invest: A Singaporean's Guide To Investing for Beginners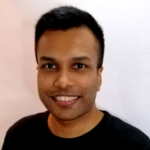 Sudhan P
●
Personal finance involves managing your Income, Spending, Insurance, Savings, and Investments.
If you are reading this now, you are probably looking to invest to grow your money.
With the core inflation rate at 1.51% in Singapore on average, investing sounds more attractive than the meager 0.05% interest earned in your savings account.
Are You Ready to Invest?
You are if you check all these points!
You may have stumbled upon some financial blogs online.
Or you may have read some of Seedly's blog posts and feel inspired to start investing.
Regardless of how promising a certain investment may sound…
Always, ALWAYS do your own due diligence.
If that wasn't clear enough, YOU NEED TO FULLY UNDERSTAND WHAT YOU ARE INVESTING IN.
Once you've done all the research, you are then ready to invest and get returns higher than the inflation rate (and even more)!
And you shouldn't procrastinate and put off investing for another time (which may never come). 
First Things First: How To Open A CDP Account & Choose A Brokerage?
Before we even talk about what to invest in.
You need a CDP and brokerage account for most of the investments that I'll be talking about.
Learn what a CDP account is and how to open your own CDP account.
We'll even help you to figure out which is the best online brokerage to use.
---
TL;DR: A Singaporean's Guide To Investing for Beginners
Click on me to go to the relevant section!
Guide to Low-Risk Investments
For: Low risk; Individuals who are risk-averse and want high liquidity.
If you want virtually risk-free investments backed by the Singapore government:
Here are other low-risk investments that you can consider:
Guide to Exchange Traded Funds
For: Medium risk; Individuals who want to diversify at lower costs.
An Exchange Traded Fund (ETF) usually tracks an index or a pool of many companies. 
Investing in an ETF gives you a small stake in many different companies and is more cost-effective than investing in 30 different companies individually.
Guide to Regular Savings Plan
For: Medium risk; Individuals who want to cultivate the habit of investing monthly.
A regular savings plan or regular shares savings plan (RSSP) is an investment plan that allows you to invest a small and fixed amount of money (as low as S$50) into a particular investment product on a monthly basis.
Guide to Robo Advisors 
For: Medium risk; Individuals who want to cultivate the habit of investing monthly.
Robo advisors are digital platforms that provide investment services with little to no human supervision. They usually invest in instruments like ETFs, unit trusts (or mutual funds), and bonds.
They will help to build and manage your investment portfolio based on your risk profile and investment goals in a low-cost and passive manner. 
Guide to Stocks Investing
For: High Risk; Individuals who are risk-seeking and want more than just to beat inflation.
Common Myth: "High Risk, High Returns"?
Truth: High Risks ≠ High Returns.
Higher risks can POTENTIALLY give you higher returns, but know that it is not always an equal sign. The potential for upside returns is also the potential for downside returns.
Be prepared that your capital can turn to zero if the company goes bust. But of course, if it goes well, your initial capital can also grow to a lot more.
What Are Stocks?
Stocks (also known as shares or equities) are a type of investment available on the stock market that gives you part ownership of a listed company.
To know about the various jargon used in the stock market, here's a "What Is" compilation just for you. 
On that page, you can know what the various terms such as "dividend yield", "P/E ratio" and "market capitalisation" mean. 
Different Categories of Investing
There are three main types of stocks: value stocks, growth stocks, and dividend stocks? What do they mean and which is suitable for you?
Once you have learnt the basic terms of investing and the different categories of investors out there, you would want to look into the language of business, which is accounting. 
You now need to know how to analyse financial statements to pick stocks.  
How To Read Financial Statements
The first step to understanding a stock? Learning how to read their financial statements. Here is a walk-through of the 3 financial statements, simplified with explanations using a fictitious company, Seedly Chicken Rice!
Reading Company Annual Reports
A company's annual report is like a student's report card.
It has information about the company, such as its business profile, the management team, and its financial statements.
Investors need to know how to read an annual report to make informed decisions about the company they have part-ownership in.
How to Make the Most out of Annual General Meetings
Companies hold their annual general meetings (AGMs) once every financial year. Attending AGMs is one of the ways for shareholders to evaluate the management of a company, an important aspect when it comes to stock-picking.
How To Read Financial Ratios
The "What Is" compilation comes in handy for you here again to understand the various financial ratios.
Picking the Best Stocks
Now that you know the basics, let's learn how to pick individual stocks for your portfolio. 
The following guides will help you to pick the best stocks listed on the stock market: 
For those who want to be introduced to some of the companies available in the Singapore stock market, you can start off with the Straits Times Index (STI). 
The STI is home to 30 of the largest and most liquid companies in Singapore, such as CapitaLand, DBS, and Singapore Airlines. 
Here's an introduction to each of the index stocks in just 60 seconds!
We also have in-depth analyses and guides on non-STI and overseas stocks as well:
If you are thirsty for more investing knowledge, you can check out these 10 investing books! 
Guide to Real Estate Investment Trusts (REITs)
For: High Risk; Individuals who are risk-seeking and want to receive good distribution yields.
REITs basically pool money from investors to invest in a portfolio of income-generating real estate assets.
Here's everything you need to know about REITs and choosing the best ones:
Guide to Alternative Investments, Including Cryptocurrencies
Some of these investments (such as P2P lending and cryptocurrencies) can be very risky. So do bear that in mind before investing in them. 
When it comes to cryptocurrencies, MAS strongly discourages investing in cryptocurrencies and has deemed that they are not suitable investments for the public. 
But for those of you who are still keen, here are some helpful guides:
Strengthening the Investor Mindset
Investing is all about the long-term.
You should be disciplined and stay the course during market volatility, which is a norm when it comes to investing. 
Most importantly, you need to have a sound investment strategy. Here are some useful articles to help you out:
Have Burning Questions Surrounding Investments?
Why not check out our community on Seedly and participate in the lively discussion about all things money!
Disclaimer: The information provided by Seedly serves as an educational piece and is not intended to be personalised investment advice. ​Readers should always do their own due diligence and consider their financial goals before investing in any stock. The writer may have a vested interest in the companies mentioned.
Read More
About Sudhan P
It isn't fair competition when only one company in the world makes Monopoly. But I love investing in monopolies. Before joining the Seedly hood, I had the chance to co-author a Singapore-themed investment book – "Invest Lah! The Average Joe's Guide To Investing" – and work at The Motley Fool Singapore as an
analyst
.
You can contribute your thoughts like Sudhan P
here.