Which Is The Best Halal Catering In Singapore?
For those planning a date night out or a gathering with family, this list of halal-buffet promotions would help you immensely in your planning.
But say you're looking to host people over at your place or for the office, and you're looking to feed a party of 20 guests or more plus you've got some Muslim friends in the mix as well… what then?
Fret not! We've shortlisted a list of halal caterers that should make your party planning that much easier!
Note: the prices listed are inclusive of GST, the buffet menu was selected for comparison as it's the most economical selection.
| Caterer Name | Menu | Min. No. of Guests | Price Per Pax (w/ GST) | Order in Advance | Delivery Fees (w/ GST) |
| --- | --- | --- | --- | --- | --- |
| On and On Diners | 10 Courses, 1 Dessert | 15 | $17.01 | 2 days | $35+ (+$15 surcharge for CBD) |
| Jai Siam | Mini Party Set Menu (Halal)(with Drink) | 20 | $13.10 | 2-3 days | $30.00 |
| EPIKebabs | Platter of 20 half-kebab rolls | 20 | $4.44 | 1 day | $5.00 |
| Mum's Kitchen | Local Fave Home Buffet | 30 | $17.50 | 1 week | $53.50 |
| Eatz Catering | 9 Courses, including drinks | 30 | $11.77 | 5 days | $50-$60 |
| Stamford catering | 9 Courses, 1 Dessert | 30 | $14.98 | 3 days | $53.50 |
| Spice Village | 9 Courses | 30 | $13.91 | 1 day | $50.00 |
| Liang Food Caterer | 9 Courses | 30 | $10.49 | 5 days | $48.00 |
| Grain | 7 Courses, 1 Drink | 30 | $13.91 | 3 days | $64.20 |
| Sakunthala | 9 Courses South Indian Menu | 40 | $12.85 | 1 day | $107.00 |
Disclaimer: We're NOT sponsored to write this. The choices and opinions reflected here are our own.
---
1. On & On Diners
On & On Diners is known for their healthy, halal-certified meals. They're also known for their well-packed buffet spreads!
Some must-have items you should try from their menu? Their Laksa noodles, Honey Glazed Sesame Chicken, and even the Man Tou and Chilli Crab Dip!
2. Jai Siam
Switch up your catering menus a little with a spread of Thai food. Their menus are wallet-friendly (best for keeping to a tight budget!) and they accept orders just one to two days before the actual event!
3. EPIKebabs
If you've been in the Bencoolen area (Wilkie Edge, more specifically), then you must have come across EPIKebabs before. Their unit can also be seen peeking out at the main road.
They're best known for their wraps (which really pack a punch) and you can choose from a variety of meats. Now that's truly epic.
4. Mum's Kitchen
Mum's Kitchen offers a wide selection of food that should fit even the pickiest palates. They're the best choice if you can't decide between local or fusion food.
We hear that they are most proud of their Signature Mee Siam and Laksa.
5. Eatz Catering
Eatz Catering is known for their generous buffet portions and a wide selection of food on their menu, ranging from affordable bento boxes to full buffet spreads.
Their deliveries are always punctual and the delivery staff are usually helpful and friendly – a plus point for starting off your buffet on a bright note!
6. Stamford Catering
Stamford is a rather well-known name in Singapore's catering scene – you'll usually catch their delivery vans whizzing around our island delivering delicious grub to the masses.
Stamford Catering is known to be very value-for-dollar, and their customer service has been said to be very helpful and responsive.
7. Spice Village
One thing that stood out for Spice Village's delectable spread of food, was that the sauces and dishes paired really well together!
You can tell that the catering company prides itself on its professionalism and on delivering the best gustatory experience to its customers as they take care to pack their sauces separately so that the food is not already soggy when the buffet starts.
A definite thumbs up in our books!
8. Liang Food Caterer
We hear their must-try item is Nyonya Fish Otah!
Customers have also raved about them being accommodating caterers who provide polite and prompt delivery service. Two very important traits when it comes to food delivery.
9. Grain
Grain is no stranger to the corporate and start-up world.
Almost everyone we speak to about Grain go, "Oh! That minimalist caterer packaging with damn nice food?"
Here at the Seedly hideout, we're big fans of Grain and have proudly had them feed our guests at several events.
10. Sakunthala
Can't decide between North or South Indian food? Why not a little bit of both? That way, you can really please every single guest at your party!
If you still can't decide after looking at Sakunthala's extensive food menu, why not drop by one of their physical outlets for a taste test before making your decision?
It's all for the sake of getting the food right for the party, riiiiiiight? winks conspiratorially
---
We would not be doing this list justice if we had just concluded above. So…
(BONUS) Rumah Makan Minang
Although a tad on the pricey side, Rumah Makan Minang is one of our favourite restaurants to dine at when we're craving really good Halal Indonesian Nasi Padang.
Their Tahu Telur is a staple on every diner's table there because of the piquant sauce – that has just the right amount of heat with a slight sweetness to temper the spiciness – which pairs immensely well with their fried tofu.
Your guests are sure to sing praises of this dish, along with the rest of their selection of spicy and non-spicy food.
And now finding out that they do catering as well just seals the deal for us.
Min. No. of Guests: 30
Price per pax: $25
Menu: 9 Courses + Dessert and Drink
Delivery Fee: $50-$100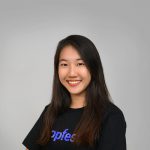 About Ruth Lum
Breaking down 'chim' finance knowledge into manageable pieces so you don't have to.
You can contribute your thoughts like Ruth Lum
here.