Why I'm Holding On to My DocuSign (NASDAQ: DOCU) Shares 💎🙌
DocuSign Inc (NASDAQ: DOCU) was one of the very first tech stocks I bought in 2018 after I forayed into the US stock market.
The company is a market leader in providing electronic signature solutions.
Since my first purchase in late-2018, I've bought more shares in DocuSign over the years, even through the stock market volatility.
And I don't plan to sell any of my DocuSign shares anytime soon.
Here are three reasons why I believe DocuSign will continue doing well for many years to come.
Reason #1: DocuSign Is In Capable Hands 🙌
One of the aspects I look out for when it comes to picking stocks is whether the company's management is honest and competent.
A management team without honesty would be more concerned about dressing up the company's financial statements for their own short-term gains.
On that note, DocuSign's management team, led by chief executive Dan Springer, is more than capable.
According to Glassdoor, 98% of reviewers approve of Springer, which is highly commendable.
Another example of DocuSign management's honesty and capability comes from what transpired in the early part of 2019.
For the company's first-quarter of FY2020 (the company has a 31 January year-end), its billings increased by 27% year-over-year, but this was slower than the 31% increase seen a quarter prior.
DocuSign's net retention rate also slowed down slightly to 112%.
The reason was that DocuSign was transitioning from a single e-signature product to a broader, multi-product company, causing a lengthening of its sales cycle.
Called DocuSign Agreement Cloud, it contains multiple product solutions of e-signature, together with document generation and contract lifecycle management (following the acquisition of SpringCM).
Multi-product sales involve more complexity. Management said that the elongated sales cycle will last for a while, but they were confident that it will normalise.
In the grand scheme of things, it's just all about timing — whether a particular sale is booked in the current quarter or the upcoming quarter.
Rightly so.
Shortly after, in the third quarter of FY2020, DocuSign announced that with strong demand for its DocuSign Agreement Cloud, billings grew by 36% year-over-year, much better than the FY2020 first-quarter figure of 27%.
The company also saw its net retention rate increase to 117%.
Springer explained during the quarterly earnings call:
"And as we talked about back at the beginning of this year, as expected, that would, in some cases, elongate those conversations and sales cycle, but lead to larger overall deals. And I think we've seen that, and we're seeing some nice uptick in areas like our dollar net retention because I think we're going to continue to have that opportunity to broaden and upsell there."
Since then, DocuSign's billings have been rising rapidly with the larger deals:
And so too has its net retention rate.
DocuSign's management was honest about the short-term headwinds that they were seeing and addressed them head-on with competence.
Reason #2: DocuSign Is Powering the Anywhere Economy 💪
The digitalisation trend accelerated by COVID-19 is here to stay and DocuSign would certainly benefit from it.
Last month, during DocuSign's FY2021 fourth-quarter earnings call, Springer revealed an interesting term, "anywhere economy". This is what he said:
"Ultimately, over the coming years, we think the trend will continue toward the option of doing anything from anywhere. We call the products and services supporting this trend the anywhere economy. We believe we're a key pillar, and it's only just beginning."
Digital adoption not only allows documents to be prepared, signed, acted on and managed from anywhere, it also allows greater speed and efficiency than manual paper-based processes.
Customers who see the benefits of having their agreements signed and managed digitally won't go back to paper, ever. DocuSign's services just got stickier.
And there's more to come.
Reason #3: DocuSign's Business Is Just Taking Off 🚀
DocuSign constantly adds new functionalities to its suite of services.
Recently, it announced DocuSign Notary, a remote online notarization solution using audio-visual and identity proofing technologies. This product allows a notary public to act as an in-person witness to the electronic signing of agreements.
Springer explained during DocuSign's Analyst Day held last month that its customers are waiting eagerly for the notary product:
"One of the things about the eNotary that I'm particularly excited about, and with the field is as well, is we have a long list of existing customers that are awaiting this feature and this functionality."
The customers are specifically in financial services, credit unions, small, medium and large lenders. With the electronic notary service, DocuSign can help to close the last mile of a transaction. Springer is confident of commanding a higher price point for that service.
With a larger pool of customers signed during the pandemic, DocuSign can upsell more products to them, growing its business even further. The company's total customer count surged 51% year-on-year to 892,000 in FY2021.
Over the long-term, with its expanding suite of products and services, there's no doubt that DocuSign would be able to gain a larger share in a massive and expanding market.
Wait, There's More From Seedly…
Wanna earn rewards while levelling up your investing knowledge? Sign up for a free Seedly account now and work your way up to a six months trial of StocksCafe!
Disclaimer: The information provided by Seedly serves as an educational piece and is not intended to be personalised investment advice. ​Readers should always do their own due diligence and consider their financial goals before investing in any stock. The writer owns shares in DocuSign.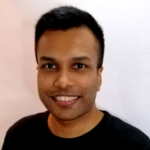 About Sudhan P
It isn't fair competition when only one company in the world makes Monopoly. But I love investing in monopolies. Before joining the Seedly hood, I had the chance to co-author a Singapore-themed investment book – "Invest Lah! The Average Joe's Guide To Investing" – and work at The Motley Fool Singapore as an
analyst
.
You can contribute your thoughts like Sudhan P
here.