Guide for Expats in Singapore: How Much Is Enough To Live In Singapore?
Singapore's Demographic
Singapore has a total population of 5,612,300.
Of which, Singapore citizens make up 61% of the population with 3,438,200.
The remaining is made up of 526,600 permanent residents and a good population of 2,121,500 are non-residents.
Of the population of non-residents:

Singapore will continue to attract foreign talents, having topped the ranking for the most liveable city for Asian expats. Factors that allow Singapore to score such ranking are mainly
Excellent facilities and infrastructure

Low crime rates
Quality education
Quality healthcare facilities
Low levels of pollution
TL;DR – How much a salary do I need to live in Singapore?
For foreign expats who wish to work in Singapore, Singapore's cost of living becomes one of the frequently asked concerns. Well, Singapore ultimately is one of the most expensive cities in the world to live in.
Before we go on to break down and give a good estimation for some of the cost, here are some facts about foreign expats working in Singapore:
There is no CPF (Central Provident Fund) contribution required of foreigners.
Foreigners are subjected to progressive resident tax (refer to the bottom of the article for the rate)
On top of that, here are some of the necessities:
Rental
Transport (Assuming public transport)
Food
In this article, we work out some of the basic cost of living in Singapore and here's what we found:

Rental in Singapore
When it comes to working abroad, having a roof over your head will be the main priority. Hence, the rental rate becomes one of the first concern.
The good news is that, with oversupply in high-end properties, rentals are going down.
We did a quick search for some of the cheaper rental rates in Singapore.
Should one be less picky about location and is cool with spending some time traveling to work every day, an apartment at Punggol will be a good option.
A typical room for rent around Punggol area will be in the range of $400 to $600. One should be able to find rooms around the same range in areas like Sengkang or Woodlands.
source: Singapore Expats

Transport cost in Singapore
In all honesty, Singapore's public transport is usually deemed "efficient and convenient" by the rest of the world.
Plus, Singapore is physically small to start with, so getting around should not be that much of a problem.
According to ValuePenguin, Singaporeans spend a median of S$195 per month on transportation.
Hence, assuming a foreign expat going through the same mode of commuting as any Singaporeans, he should be able to settle his transport cost at less than S$200 per month.
One can look to get a monthly concession pass at $120 per month to enjoy unlimited basic bus services and train rides.

Cost of food in Singapore
Food is relatively cheap in Singapore in the point of view of most foreigners.
With coffee shop available, one can easily settle his meal for less than S$10. A way cheaper alternative will, of course, be to cook.
We compile the average price of some of the items using two sources, Expatistian and Numbeo:
Cost of Food
Expatistan
Numbeo
Average
Basic lunchtime menu
(Includes drink in CBD)
S$12
S$15
S$13.50
Combo meal in fast food restaurant
(Mcdonalds, Burger King etc.)
S$8
S$7.90
S$7.95
Boneless Chicken Breast
(500g)
S$4.91
S$4.61
S$4.76
Eggs
(A dozen)
S$3.90
S$2.89
S$3.40
Potatoes
(1kg)
S$2.99
S$2.65
S$2.82
Milk
(1 litre)
S$3.21
S$3.14
S$3.18
---
Income tax rate for foreigners in Singapore
If a foreign expat came to Singapore to work for a period of 183 days or more, he will be subjected to progressive resident rates.
Chargeable Income
Income Tax rate (%)
Gross Tax Payable ($)
First $20,000
Next $10,000
0
2
0
200
First $30,000
Next $10,000
-
3.50
200
350
First $40,000
Next$40,000
-
7
550
2,800
First $80,000
Next $40,000
-
11.5
3,350
4,600
First $120,000
Next $40,000
-
18
13,950
7,200
First $160,000
Next $40,000
-
19
21,150
7,600
First $240,000
Next $40,000
-
19.5
28,750
7,800
First $280,000
Next $40,000
-
19.5
36,550
8,000
First $320,000
Above $320,000
-
22
44,500 and above
source: IRAS
Further Reading: 
Is a salary of 60K SGD enough to live a healthy life in Singapore?
We came across this question on Quora, which is really relevant to whatever we were working on. Hence, we would like to share some of the really great answers here.
The most upvoted answer is by Vinay Rasam:
You will be making $5K SGD a month. There is no CPF (central provident fund) for foreigners so you won't be paying towards it but you will be paying an income tax at around 7-8%.
The rentals are falling for the last 6 months, so you should be able to get a shared apartment in areas like Punggol or Sengkang for about $500-600 a month. I am assuming you are single considering you want to share an apartment.
There are some foreigners who also live as paying guest with local Singaporeans. You might want to explore that option as well.
If you can cook, your groceries will set you back by about $100-150 a week depending on how you want to pamper yourself. For Indians, Mustafa carries everything under the sun. I have seen stuff in Mustafa which isn't even available in India.
If you drink or smoke, add a good $50-100 a week on those silly expenses.
Travel by MRT/Bus will set back by around $40-50 a week.
My best guess is you will be able to save around $3200-3500 a month if you are single and sharing with friends.
I strongly suggest you to take the offer. Not for the money but for the exposure you will get in Singapore. I have lived in 5 countries in the last 15 years and every time, I learned a great deal. Each city will teach you new things.
However, If you are dreaming of a high-end life, Do not step in Singapore unless you are earnings at least SGD 15000 a month.
Credit: Quora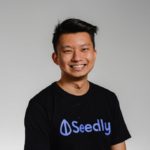 About Ming Feng
A stint in
Bloomberg
gifted me with a beer belly, which only grew larger when I moved on to become a Professional Trader. Now I turn caffeine into digestible finance-related content.
You can contribute your thoughts like Ming Feng
here.