Dowry: Traditional Wedding Dowry Prices for Different Races in Singapore
As I finally settled into adulthood, everyone around me seems to be getting into fancy proposals, buying a BTO, getting married, or having their first kid.
I have been attending quite a few weddings the past year, from simple and elegant set-ups to huge, extravagant banquet weddings. I have also heard of a number of unfortunate, and ridiculous stories: people forgoing their BTOs, a groom at a club cheating on his soon-to-be wife while she's away, an angry fiancee who threw a fit if she doesn't get a sparkling new Versace handbag for her birthday…etc.
Yet, what took the cake was a request for a $48,000 dowry from a girl's family to the groom.
"What?! $48,000?"
Knees weak, arms are heavy, vomit on my sweater, mom's spaghetti, I stared incredulously at my friend.
"Wah! So expensive?!"
I couldn't believe it. The average cost of a wedding is already at a whopping $27,610. I never took in the possibility that the dowry of a bride could cost even more.
Though perhaps no longer as prevalent as before, this incident made me realise that the tradition of giving dowry, though not as widely practiced, still exists in Singapore. Being the kaypoh that I am, I went on to find out more about the existence of such a tradition in Singapore, and whether there's a 'market price' for it.
Long story short, I was on a quest to find out if $48,000 was a 'legit' amount, or if this unfortunate groom was about to marry a gold digger.  Not forgetting my friends from the other races, I decided to do a little research to understand more about their wedding customs as well!
Disclaimer: This article explores the type of dowries paid in traditional marriages. These traditional practices are no longer as widely practised in modern-day Singapore. Most of the time, the cultural practice of giving dowries is very much dependent on the couple, and how traditional their spouse's family members are. 
The Old-Fashioned 'Dowry': What It Means And How Much It Costs
Chinese Weddings
1. Dowry/ The Bride Price
In a Chinese wedding tradition, Pin Jin,  meaning the bride's price, is a practice in which the groom's family offers the bride's family an amount of money as a symbol of respect. This is usually given during the Chinese betrothal ceremony.
Stemming from the Chinese belief that when a daughter is married, she leaves the family while the in-laws receive her into theirs, Pin Jin symbolises the bride's 'value' to the groom's family. A dowry is given to create goodwill between the in-laws.
In terms of value, there is no market rate for the dowry. Rather, it is usually determined by some of these guidelines:
The most common amount given range from $1,888 to $8,888.
It is best for the dowry to range in the thousands. If not, it may seem like the girl is deemed as 'cheap'. However, quoting a figure too high will also leave the impression that the bride's parents are 'selling out' their daughter.
There is no minimum sum or 'limit' to how much you can ask. It is usually entirely up to the bride's family.
An even amount is preferable
It is custom that the bride's family return a part of the total Pin Jin to the groom's family. This is also up to the discretion of the bride's parents.
For some families in Singapore, the dowry is seen as a token sum used to foster 'goodwill' between families.
Source: Her World 
The practice of giving dowry in Chinese culture also differs across regions. Here's a low-down on the estimated cost of dowries if you were to marry a bride from China.
| Province (In China) | Typical Estimated Dowry, including non-cash gifts (in SGD ) | Remarks |
| --- | --- | --- |
| Zhejiang | ~$30,000 | |
| Shandong | ~$25,240 | About 1.5kg of 100 yen bills |
| Shanghai | ~$19,415 | Groom must also own an apartment or house |
| Hubei | ~$15,500 | At least ~$15,000 |
| Tibet | ~$15,500 | At least ~$15,000 |
| Tianjin, Henan | ~$11,700 | Groom must also own an apartment or house |
| Si Chuan | ~$5,800 | |
| Beijing | At least ~$2,000 | In addition to the dowry, 2 boxes of Daoxiangcun cookies, 2 bottles of Maotai liquor, 2 boxesof tea and 2 cases of fruit. |
| Guandong | At least ~$2,000 | + 3 pieces of gold jewelry |
| Macau | 2-5 times the gross monthly salary of the groom | - |
| Hong Kong | - | A jewelry set consisting of bracelet, necklace, earring, ring and tiara. |
Source: According to a Shandong Weibo user on Quartz- Ritchie King | Website 
2. Guo Da Li packages
Money aside, there are also traditional wedding gifts that are exchanged in a Chinese wedding. These are known as the Guo Da Li (or The Betrothal). This is done on an auspicious date that's between 3 to 30 days before the actual wedding. The groom, together with relatives, will bring a plethora of gifts to the bride as a symbol of providing her with a good life.
Here's what you will find in a typical Guo Da Li package:
A betrothal basket
Dragon and phoenix candles
"Shuang Xi" stickers (double happiness)
Red clothes
Seeds
These Guo Da Li packages range anywhere between $150 to $250, and can be bought at certain street shops along Chinatown.
3. Dowry Jewellery
The groom's side will have to pay for the 4 or 5-piece gold ("si/wu dian jin") and the dragon phoenix bangles. Sometimes, these gifts include a gold bar for the bride as well.  Given the gold, bling bling and shazaam, dowry jewellery usually will amount to about ~$5,000.
4. 'Hui Li': The Returning Of Gifts
After receiving the betrothal gifts, the bride's parents would usually show their acceptance by returning a proportion of the gift to the groom's parents, together with other additional items.
Here is what's included:
Gifts for the groom
2 bottles of orange juice/syrup
Half of the initial Guo Da Li package
Huat Kueh
Ruler
A red umbrella
Pants or Suit (for Cantonese)
Sugarcane (for Hokkien)
Dowry from Bride's family
Clothing accessories for the Bride
1 tea set
Bedsheet
Source: singaporebrides.com 
The Hui Li excludes gifts for the groom, bedsheets, clothes and clothes and accessories for the Bride. It costs ranges from $60 to $190.
In Chinese customs, all these are part of what many would call a 'gate crash' that happens before the actual wedding. During the 'gate crash', you will also have to pay for miscellaneous things such as your bridesmaids 'uniform', games, ang baos etc. As these are not considered a form of 'dowry', I will exclude those in the calculation below:
| Dowry Component | Estimated Price |
| --- | --- |
| Guo Da Li | $150-$250 |
| Bride Price (average in SG) | $188-$8,888 |
| Si Wu Dian Jin (Gold + Phoenix Bangles) | $5,000 – $15,000 |
| Hui Ji (Return Gift Set) | $60-$190 |
| Gifts for groom + angbao | $288 to $388 |
| Bedsheet set | $199 |
| Clothes and accessories for the bride | $150 |
Malay Weddings
Much like the exchanging of gifts during the Chinese wedding tradition of Guo Da Li, couples present gift and money to each other. Unlike the Chinese tradition, there is lesser restrictions on the type of gifts given. Gifts can range from handbags to perfume to food – anything that their other half fancies, and there's no fixed rule as to the number of gifts you have to give.
Traditional engagements in the Malay culture are usually pre-planned by the couple's parents. Unlike modern-day proposals involving friends or a romantic overseas trip, traditional Malay families will conduct the proposal by visiting the bride's home bearing a tray of gifts.
During this exchange, the groom's family will present a tepak sireh- a betel-leaf arrangement with a bowl of dried petals and spices. The dowry, in this case, is presented in the form of a gold ring. The dowry amount, or mas kahwin, that was agreed upon, will be paid during the engagement ceremony as well.
In return, it is customary for the bride's family to return the same number of items to the groom's family. While gift items may be similar, the bride will return a sirih junjung, which is a three-tiered betel leave arrangement that signifies the couple's overflowing love for one another.
Along with the betrothal gifts, the groom will present the bride with Duit Hantaran, which is a money gift that ranges from $8,000-$15,000, depending on their budget. These betrothal gifts are presented right before the solemnisation ceremony begins on the actual wedding day.
The groom will then present the mahr to the bride. The mahr (or mas kawin) is a religious obligation and is one of the most important components of the betrothal gifts. The mahr can be in the form of cash, jewellery, gifts, depending on how generous the groom is. This becomes her property and it cannot be spent on the husband. The minimum mahr in Singapore is $100.
Indian Weddings
In contrast to the Chinese and Malay Traditional Weddings, in the olden days in India, the Bride's family offer dowry to the groom's family instead. The reason? Elders typically feel that the groom will 'support' the bride after marriage, and the money given is used to 'compensate' him for his duty. This Dahei is usually not a token sum, and is usually in the five-figure range.
However, since 1961, there is a Dowry Prohibition Act in Indian civil law that prohibits the payment of drowry, because the old Indian dowry system places a great financial burden to the Bride's family.
Olden day dowries for grooms can range from 100 sovereigns of gold (~800g of gold) to practical and extravagant items such as a car, house, or various electrical appliances. The cost of dowry is usually dependent on factors such as "how successful is the groom?" and the socio-economic status of the bride.
This practice, however, is not usually practised by Indians in Singapore anymore. The wedding customs for the Indian community in Singapore are wide-ranging, with diverse traditions practised by the different sub-ethnic groups. In Singapore, it is less common for parents of Indian couples to be giving or receiving dowries.
Traditionally, all costs of the wedding are borne by the bride's family. However, it is increasingly becoming common for parents of the bride and groom to bear the costs of the wedding. Some modern-day Indian couples also choose to pay for their own wedding, so that they'll have more freedom to plan and decide on their wedding.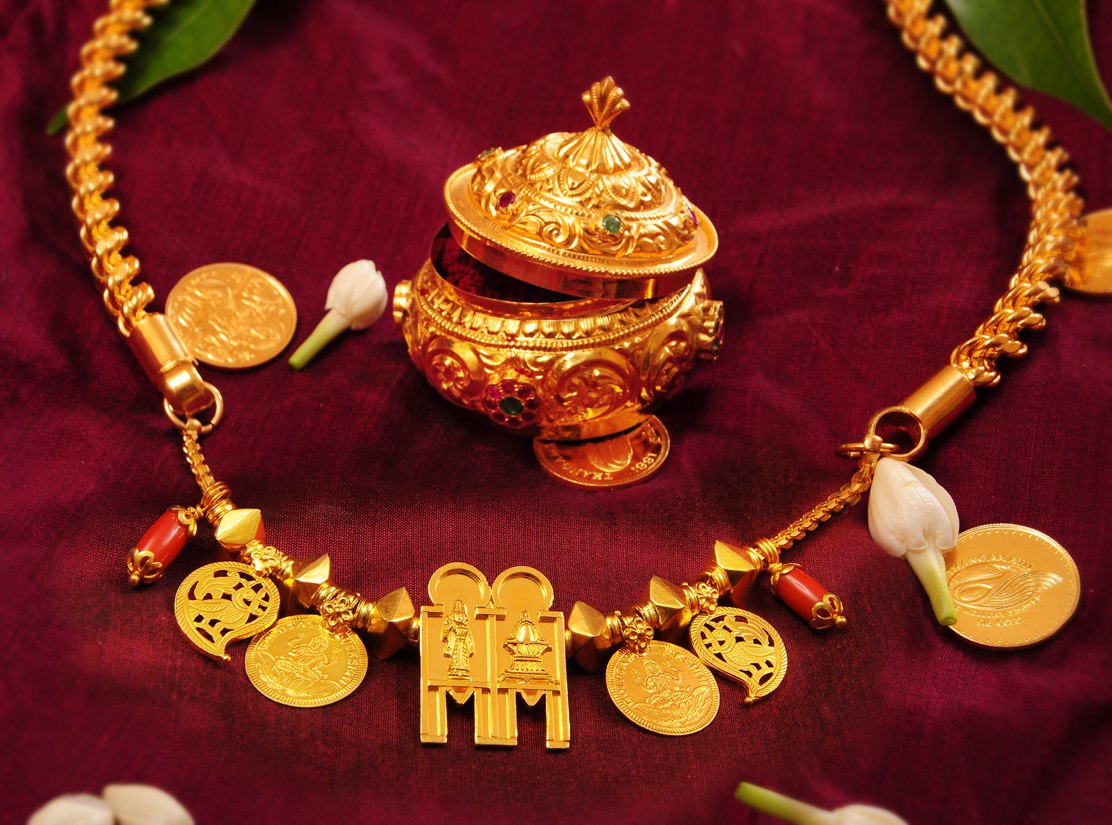 For Hindu weddings, one of the most significant symbols for marriage is the gold pendant, known as thali in South Indian, or mangalsutra in North India. This is usually given by the groom, and can be customised by local goldsmiths before the wedding. The thali is a little bit like the engagement rings used in modern-day marriages.
Dowries For Traditional Marriages In Singapore
Living in a multi-racial society like Singapore, it's great to have a deeper understanding of the different cultural facets in our society. Traditional weddings and customs are oftentimes nuanced and complicated, so if you'd like to have a deeper understanding of their wedding culture and tradition, don't forget to ask your multi-racial friends about it!
As for whether it's worth paying $48,000 for my spouse, that's still a question I'm unable to answer.
Is it worth it?
It may not be, from my perspective, but from the wise words of my editor Kenneth Fong, "it depends on what you prioritise." (Fong, 2019). #woke
Paying a dowry shouldn't be a burden, especially in a modern society like today. For those with traditional families, such practices are a symbol of goodwill, respect, and harmony. With mutual understanding and proper budgeting, you can avoid unnecessary costs and still respect the tradition.
About Rachel Yeo
Breaking down complicated financial pieces into idiot-proof articles.
You can contribute your thoughts like Rachel Yeo
here.