Micro-Mechanics (SGX: 5DD) Second Quarter Financial Results: Strong Earnings Growth Continues
Micro-Mechanics (Holdings) Ltd (SGX: 5DD) is involved in the designing, manufacturing, and marketing of consumables and precision tools that are used in the semiconductor industry.
The company recently released its financial results for its second quarter ended 31 December 2020 (2Q21) where there was strong net profit growth, continuing on from its stellar past performance.
Let's find out more right here.
---
TL;DR: Solid Earnings Growth From Micro-Mechanics
Here's a summary of Micro-Mechanics' latest earnings:
Revenue for the second quarter rose 15.2% year-on-year to a record S$18.7 million due to growth in the global semiconductor industry. 

Quarterly net profit increased by 24.6% to S$4.5 million, while free cash flow grew 70% to S$5.6 million. 

Micro-Mechanics' interim dividend rose 20% to 6.0 cents per share from 5.0 cents per share a year ago.

There's still plenty of growth ahead for the company over the long run, as predicted by the World Semiconductor Trade Statistics. 
---
Strong Business Growth
Revenue for the latest quarter rose 15.2% year-on-year to a new high of S$18.7 million, up from S$16.3 million a year ago. The vast improvement on the back of buoyant growth in the global semiconductor industry. 
The majority of Micro-Mechanics' market saw sales increase during the latest quarter, including Malaysia, China, and the US. 
China, the company's largest geographical market, saw a 28% increase in sales to S$5.8 million. 
Sales for the Singapore market, though, fell 5% to S$1.7 million. 
Total sales also rose on a quarter-on-quarter basis, increasing by 3% from S$18.1 million in the previous quarter, then a record high. 
Meanwhile, net profit for the period rose 24.6% to S$4.5 million, up from S$3.6 million a year back. 
With that, Micro-Mechanics' interim dividend rose 20% to 6.0 cents per share from 5.0 cents per share one year back. 
Micro-Mechanics' gross profit margin remained stable at 53.9% for 2Q21.
Its net profit margin for the quarter stood at 23.8%, up from 22.0% a year earlier. 
Micro-Mechanics' gross and net profit margin are high in my books and show that the company has competitive advantages over its peers. 
Strong Balance Sheet
Micro-Mechanics balance sheet remains rock-solid.
As of 31 December 2020, it had S$21.1 million in cash and cash equivalents with no bank borrowings. 
Operating cash flow for the latest quarter also improved, increasing 78.6% year-on-year, from S$4.8 million to S$8.6 million.
With capital expenditure of S$3.0 million in 2Q21, free cash flow grew 70%, from S$3.3 million to S$5.6 million.
Free cash flow is money that Micro-Mechanics can use to reinvest into its own business, acquire other businesses, pay dividends to its shareholders, or buy back its own shares. 
For FY2021, Micro-Mechanics said it expects to incur capital expenditure of around S$7 million, up from the range of S$4 million to S$5 million as announced earlier. 
Given the semiconductor sector's positive outlook and after relatively moderate capital spending over the last two financial years, Micro-Mechanics has decided to accelerate its plans for several key investments. 
The company's capital expenditure was S$3.7 million for FY2020 and S$3.4 million for FY2019. 
Strong Growth Prospects 
The semiconductor industry is seeing a rebound after a slowdown in 2019.
The World Semiconductor Trade Statistics (WSTS) expects global semiconductors sales for 2020 to have grown 5% to US$433 billion. It also forecasts sales to grow another 8.4% this year to US$469 billion.
Chris Borch, chief executive of Micro-Mechanics, commented the following about the sector's prospects:
"Indeed, we believe the semiconductor industry may be entering a Supercycle of multi-year growth powered by skyrocketing demand for computers, mobile devices and the need for massive data centers as well as the proliferation of applications for chips. As a result, we foresee the semiconductor industry's yearly growth rate could possibly accelerate to double digits which would translate into a massive industry with annual chip sales of over US$1 trillion in as little as seven years."
At Micro-Mechanics' share price of S$2.68, it has a price-to-earnings (P/E) ratio of 23 and a dividend yield of 4.5% (including special dividend).
Want to Discuss Further?
Why not check out our community at Seedly and participate in the lively discussion surrounding stocks like Micro-Mechanics and many more!
Disclaimer: The information provided by Seedly serves as an educational piece and is not intended to be personalised investment advice. ​Readers should always do their own due diligence and consider their financial goals before investing in any stock. The writer may have a vested interest in the company mentioned.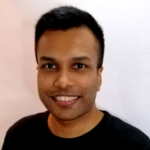 About Sudhan P
It isn't fair competition when only one company in the world makes Monopoly. But I love investing in monopolies. Before joining the Seedly hood, I had the chance to co-author a Singapore-themed investment book – "Invest Lah! The Average Joe's Guide To Investing" – and work at The Motley Fool Singapore as an
analyst
.
You can contribute your thoughts like Sudhan P
here.