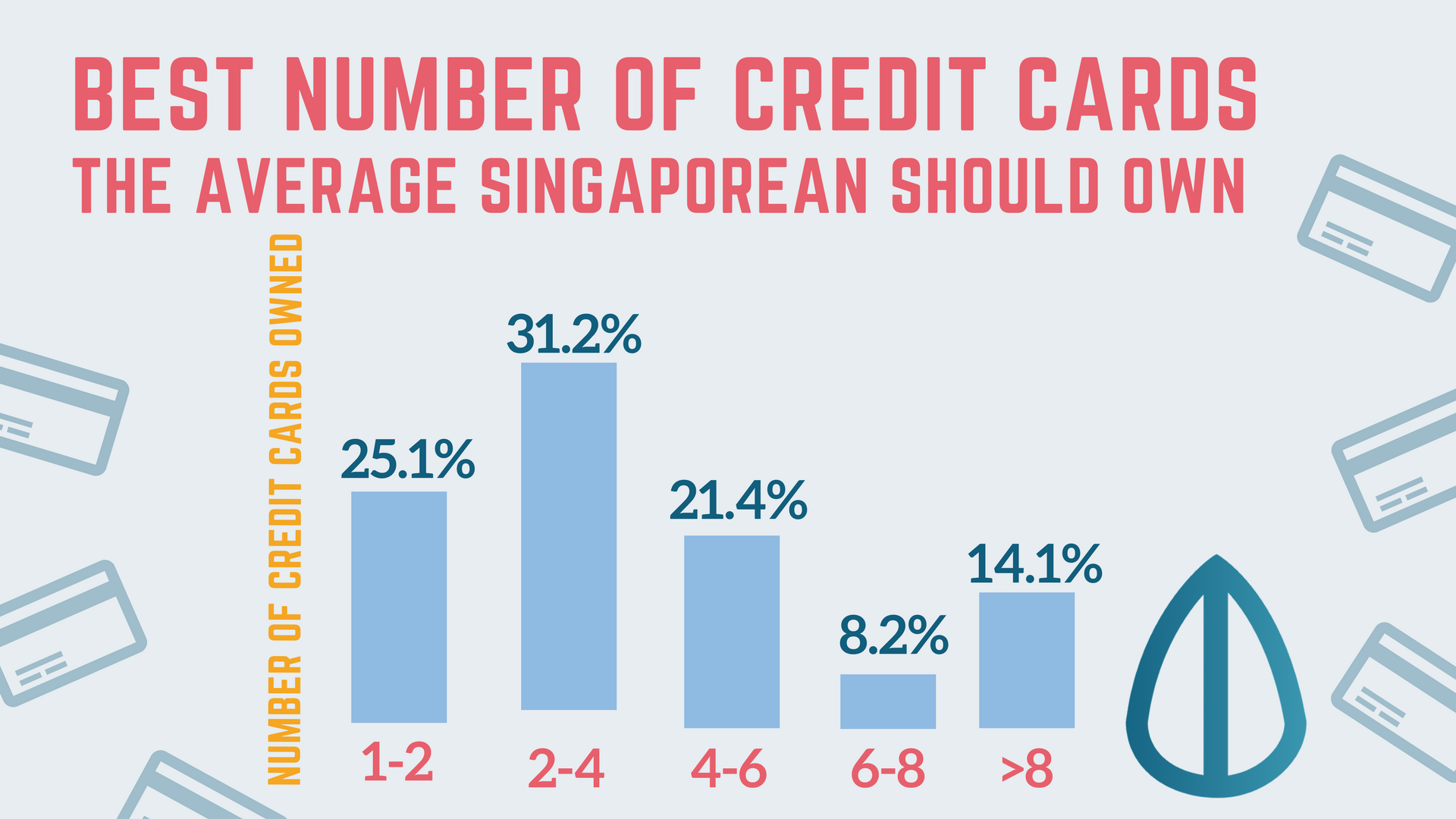 Number Of Credit Cards The Average Singaporean Should Own
We Singaporeans love our credit cards! This is proven by the fact that credit cards make up for 60% of Singapore's payment market. Furthermore, there are 1.6 million credit card consumers in Singapore and with there being close to 8 million credit cards circulating in the country, credit card consumer owns an average of 5 cards!
But how many cards are recommended for the average Singaporean?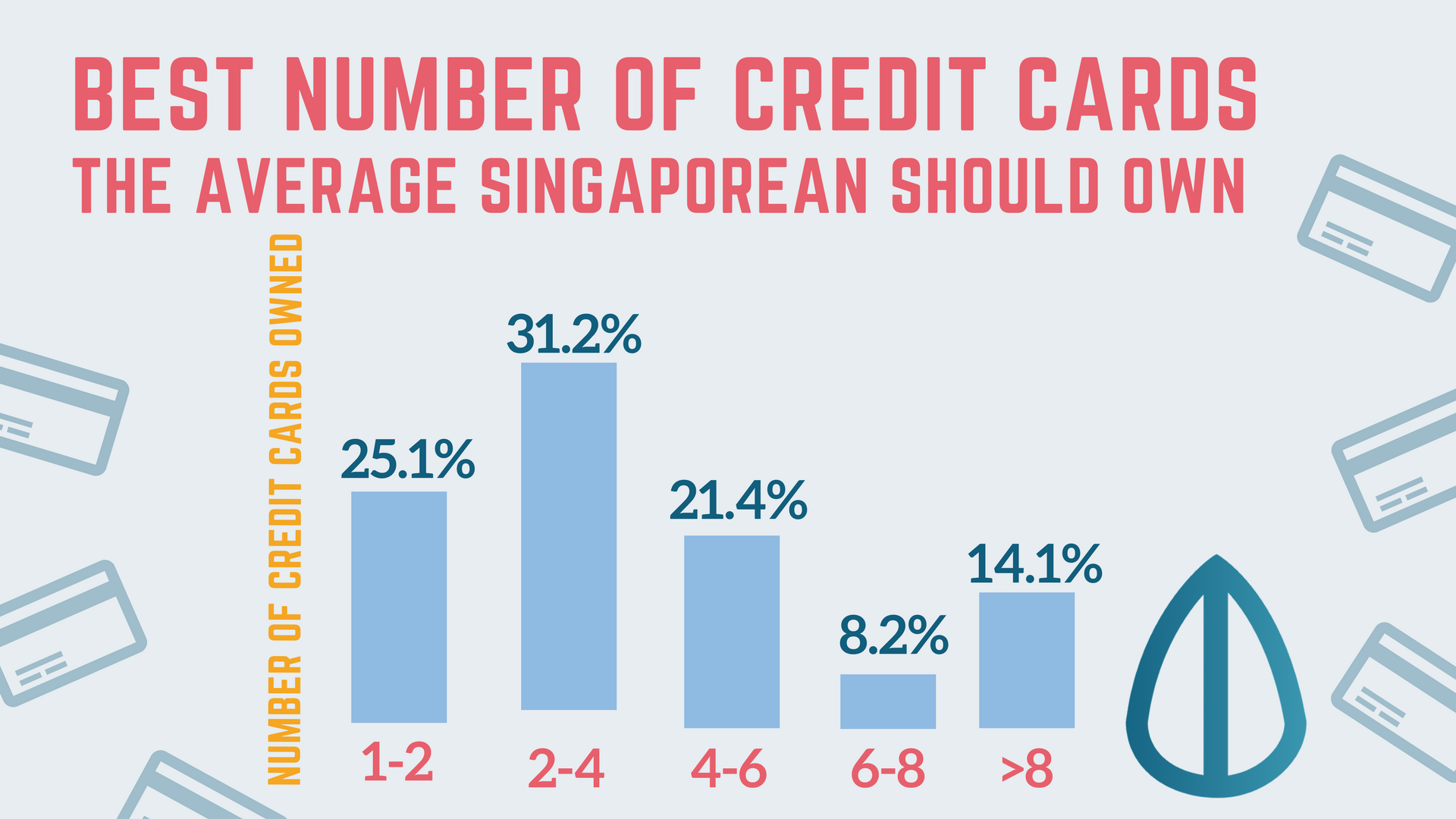 No More Than Four
Based on a survey for Shopback's Year End Shopping Fest, 31.2% of Singaporeans own 2-4 cards while 25.2% own 1-2. The ideal number of cards to own would be anywhere between 2 and 4. With a minimum of 2, one should be for your general expenses and the other would be for big-ticket items.
Main Card -Cashback Credit Card
Usually, the main cards would be cashback cards. Which provides you the incentive of earning a small percentage on your money back on your expenses. By using a card that provides such incentives, you will be able to make the most of your card with the usual rate of 3-8% by paying lesser for your daily necessities!
Secondary Card – Miles/Rewards Credit Card
The second card is what you will usually use for big ticket items or what you usually spend your disposable income on. This is the second largest credit card incentive that consumers look followed by reward points. Now that you have a rebate card for your main expenses, feel free to opt for either a mileage or reward card depending on what incentive appeals to you the most.
Don't Have More Than You Can Handle
Getting a new credit card may seem tempting especially when you get to reap the benefits of new sign up rewards. However, if you don't play your cards right you may just find yourself stuck with a dozen credit cards.
Furthermore, if you spread your loans across multiple cards, you won't be able to keep track of the total loan and underestimate how much you owe.
A great example was used by Singsaver: Owing $300 on 10 different cards makes you feel like you owe less as opposed to one card with a $3,000 debt.
Too Many Cards Affect Your Credit Rating
Cancel cards you don't need
Following the previous point, if you don't seem to be using the cards that you have, the best thing to do is to cancel them. Credit Bureau Singapore (CBS) recommends that you cancel the newer ones that you don't use and keep the older cards as a long record of payments will improve creditworthiness.
Pay Your Bills on Time
Interest rates on a credit card can go up to 24%, this makes it a nightmare when paying off loans. You might also find yourself losing track of payments due. Paying them late can cause late payment penalties to pile up. On simple trick to prevent overdue payments in to set up a GIRO deduction for your credit card which automatically deducts the amount due.
Opening Up Too Many Credit Cards
Those new rewards and offers may seem exciting but that those not mean you have to sign up for them! Doing that once in a while is great but doing it too often sends a signal to your creditors making it seem that you are in need of credit desperately.
Keep Track Of Your Cards
Whether you have 4 or 10 cards, it is important to keep track of those cards to know what you owe and what rewards you can get. If you have cards for specific expenses like petrol, label them so that you know which cards to use. Also, keep track of your expenses using a spreadsheet or a financial tracking app! Also, join our community for all things finance related and where we discuss more credit card related topics to help you make a better decision 🙂
Check out also: Best Cashback Cards For Working Adults 2017
About Faith Ira
A fresh perspective on personal finance, learning along the way!
You can contribute your thoughts like Faith Ira
here.