The Ultimate List of Dog and Cat Petting Cafes in Singapore
There are many benefits to having a pet.
It can help calm fears and anxieties.
Just take a look at this Ragdoll below to get your mind off your worries.
It is also said that people who own pets tend to have lower blood pressure and lower risk of heart disease.
As not everyone gets the luxury of having a pet, cats and dogs cafe can be a way to get your dosage of pet therapy without having to take up the responsibility of owning one.
The Ultimate Guide to Cat and Dog Petting Cafes in Singapore
If you are looking to spend the weekend surrounded by fur friends, here are some places you can visit.
Whether you are a dog or a cat person, we got you covered!
Name of Cafe
Average Price
Contact
Address
Operating Hours
Minimum Age to Enter

Cat Petting Cafes

The Cat Cafe
$16 for first 2 hours, additional $4 for every subsequent 30 minutes
(Includes 1 drink)
Facebook: https://www.facebook.com/sgcatcafe/

Phone: 6338 6815
Bugis: 241B Victoria Street

or

The Rail Mail: 392 Upper Bukit Timah Road
Bugis:
Tuesday to Sunday: 10am to 10pm
Monday: 3pm to 10pm

The Rail Mail:
Thursday to Tuesday: 10am to 10pm
Wednesday: 3pm to 10pm
Children must be above 6 years old
Meomi Cat Cafe
$13 per hour
(Includes 1 drink)
Facebook: https://www.facebook.com/meomicatcafe/

Phone: 6296 0339
668 North Bridge Road
Daily 11am to 10pm
Children must be above 6 years old
Cat Cafe Neko No Niwa
1st hour: $12
Next 1/2 hour: $5
3-Hour Special: $24
Whole Day Pass: $32
Facebook: https://www.facebook.com/CatCafeNekonoNiwa

Phone: 6536 5319
54A Boat Quay Level 2
Wednesday to Monday: 11am to 9pm
Children must be above 7 years old

Dog Petting Cafes

We are the Furballs (WTF)
Monday - Thursday:
$10.90 for 1.5 hours
$9.50 for 1.5 hours (local students)
Friday - Sunday, eve of PH and PH
$12.50 for 1.5hours
Facebook: https://www.facebook.com/wearethefurballs/

Phone: 6509 1186
201 Victoria Street, #07-07 Bugis+
Sunday - Thursday: 1pm - 10pm
Friday - Saturday: 12.30pm - 10.30pm
Children must be above 10 years old

Bonus

Cats' Safari
Admission fee:
$5 for adults
$3 for students
Website: http://sunnyheights.sg/cat-safari/

Facebook: https://www.facebook.com/catssafari/

Phone: 6314 9363
110 Turf Club Road (Sunny Heights) Bukit Timah
Weekends: 3pm - 6pm
-
---
The Cat Cafe
The Cat Cafe looks to provide a combination of cats with coffee, tea and pastries.
Cats in the Cat Cafe were all once strays and they current house about 15 cats in their cafes.
There are currently two outlets at Bugis Victoria Street and The Rail Mall.
Meomi Cat Cafe
Meomi Cat Cafe is home to seven cats. You can visit them, pet them, take photos of them and even feed them treats!
The cafe is located at North Bridge Road and you can order some pastries and beverages to complete your day with your new found fur friends.
Cat Cafe Neko No Niwa
Cat Cafe Neko no Niwa is home to 11 rescued cats and they all eat, sleep and play in the cafe.
Founders Sam and Sue wanted to bring the same experience of cat cafes they received in Japan to Singapore. They witnessed a customer of the cat cafe taking a power cat nap, soaking in all the positivity in Japan and wish for the same for their customers.
Located at Clark Quay, Cat Cafe Neko no Niwa is also open to private parties.
We are the Furballs (WTF)
Dog petting cafes are really rare in Singapore.
We are the Furballs (WTF) is Singapore's first dog petting cafe.
You can interact with their 10 residential dogs and even buy them treats at $3 per packet. There is also a cafe to get a cup of coffee!
Cats' Safari Singapore
On top of the usual cat and dog petting cafes for your pet therapy, we found a place that provides cat therapy too!
Cats' Safari is located in the neighbourhood of Sunny Heights. The admission is really affordable at $5 per adult and $3 for students.
Due to the COVID-19 Pandemic, you will need to register a time slot with them before heading for your cat therapy session.
---
Benefits of Pet Therapy
There are many benefits to pet therapy. Never belittle the impact of spending time with your fur friends!
Especially during this COVID-19 pandemic, everyone can use a little therapy for their mental well-being.
Some mental benefits of pet therapy include:
decreases anxiety
makes you less lonely
provides comfort
decreases feelings of isolation
helps with depression
releases endorphins that help calm you down
It can even help lower blood pressure and help with physical pain.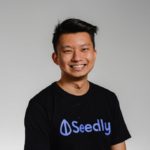 About Ming Feng
A stint in
Bloomberg
gifted me with a beer belly, which only grew larger when I moved on to become a Professional Trader. Now I turn caffeine into digestible finance-related content.
You can contribute your thoughts like Ming Feng
here.