Behind the Scenes: Sales - Insurance Industry. Is this for me?
Have you ever considered being a Financial Advisor for its high earning potential? Or travel incentives? Or even flexible working hours? Be your own Boss! Or out of desperation?
Before you jump right in, do consider what is on the flipside as it is going to be a long-haul ride!
Note: Figures and examples used in this post do not represent all agency and their practices.
Let's quickly get to it, shall we?
It is good money (undeniably)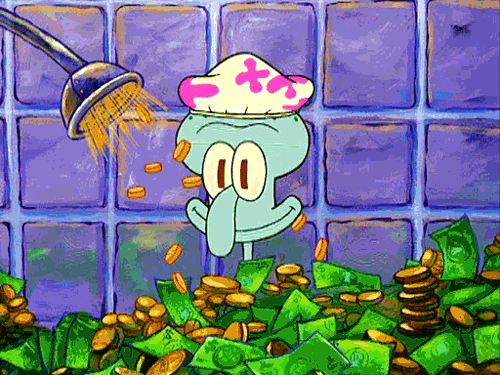 Embarking on a career in sales is enticing for its high earning potential. It is very common to witness your agent-friends getting their own car within the first two years.
Tempted by it? For sure, who wouldn't want an "easy" way to achieve financial freedom?
The more successful salesperson could potentially snag home more than $500,000 annually. However, if you went in this industry, fresh from ground zero, be prepared to slog for a few years before actually reaching there!
Flexible Schedule
Taking a jog along Marina Bay on a Tuesday afternoon? Sure!
Being in this industry gives you flexibility and control in your schedule. This industry would be great for you if you do not like being tied down to your desk stuck in the same old thing every day in your 9 to 5 job.
However, having all these flexibility may not necessarily be a good thing, it can be a really lonely road to walk *cues Green Day*.
Dinners at ungodly timings after rushing from appointments with your clients and reaching home when your family is asleep. Sometimes you rise earlier than them. Sigh.
Travel Incentives – How to get there?
Oh yes, I do see this often in job postings. So often that I become skeptical.
Truth is, in most companies, there is a target commission that is required of them to fulfil – estimated to be around S$5,000/month for a year.
Upon fulfilling their criteria, their flight and accommodation are covered by their company.
And because of that, your agents tend to extend their trips to travel around the area just because it makes logical sense to when a portion of their holiday is already paid for with their hard work.
Whoop! Holiday every year!
Career Progression
Almost all career has its own progression, but why are you always being sold by agents for their career progression?
Well, you are your own boss. So you get to control your progression (kinda).
In other words, it is easier to get your promotion as compared to working in the huge company where: –
Promotion comes every 4 years*
You only get to add 'Senior' to your title
You get a small bump in your payslip
Of course, to be promoted to a Manager in the Insurance Agency requires you to fulfill a few criteria.
These criteria include:
Years of experience
Amount of commissions earned annually
The number of subordinates
*Give and take, figures do not represent everyone.
Good Karma
Do I really need to say more?
Only applies if you are working ethically!
---
On the Flipside, this requires sweat, blood, tears, a lot of HARD WORK.
Here is the list of hard work, but not limited to:
They spend hours on their feet and/or on their phones to prospect or with their clients.
They start their day early but end their day late just to cater to their clients' schedules.
Running from one appointment to another – sometimes Jurong East to Paris Ris.
Accompanying their clients at the hospitals.
Assisting their clients with claims.
(List is not exhaustive, meaning there could be more to add)
They literally run on a 14-hour work schedule, might be more might be less.
Sometimes even the 5-day work week doesn't apply to them, I personally have agent friends who work 14 full days continuously.
Not forgetting the hours they have to spend planning their client's finances.
Apart from getting new clients, they still have to work with existing clients! Kudos to them, really!
Most of their salary comes from their sales commissions. If you don't work, you won't get paid much. This is built to incentivise agents to work hard – if you snooze you lose!
Despite their flexible schedule, it is mainly catered to their clients/prospects' schedules.
This means you may end work at 6pm, but your agent-friend would still be working to meet his other clients who ended work at 6pm as well.

But they earn so much money from commission!
Being self-employed, they may be cash rich but they do not receive CPF contribution from employers, although they can make a voluntary contribution themselves.
All work expenses are paid by them. From meals with you to roadshow rental, everything from their own pockets.
Yup their income is high, so are their expenses.
Not only that, there is a lot of PRESSURE
Pressure from themselves
Pressure from their managers to hit sales targets
Pressure from family to bring home a stable income
I believe that the biggest player to blame when it comes to unethical practices is the pressure that they feel. (This excludes greedy agents that are already morally-challenged)
Sales Targets
These targets are usually set by the company that rewards them monthly upon achieving your target. As they do not have a basic salary, they sometimes will go out of the way to achieve their targets to get paid.
There was a case where an agent was feeling so pressured to hit her sales target that she actually forged her client's signature to sign a CPF Investment even after her client mentioned that she was not keen to take it up.
In her case, this was not done out of greed but she was receiving a lot of negativity and harsh remarks from her manager because she was having difficulty achieving her targets.
Which brings me to the next point.
It is important to receive proper guidance
I cannot emphasise this enough.
You must be able to connect with your manager and feel that he/she is genuinely helping you achieve your goals.
It is okay to meet up with him for a few more sessions to get to know his working habits better before joining him.
If you feel that you are unable to work with that manager, you definitely will not enjoy your time working. You will end up feeling like a small fish being thrown into the ocean.
---
Insights into some of the practices
You must be wondering, why is it so easy for my agent-friends to get their dream car within their first few years?
Selling to your family/friends
This is a common practice. Why? It is the easier to make sales.
However, most times, they will not survive long in this industry as they will run out of friends and family members to go to.
2 agent-friends trying to hit their targets: "I buy from you, you buy from me!" #truestory
There are some that succeed through referrals from family, friends and existing clients. But you must be really good at what you do.
Ultimately, a sales commission-based job does earn you good money if you do your job well. Financial advisors have to be equipped with the patience, tenacity, determination and a good heart before seeing the fruits of their labour.
So are you up for it?
About Cherie Tan
Turning finance into boba-sized pieces. One iced milk boba tea, please!
You can contribute your thoughts like Cherie Tan
here.