SATS Ltd's (SGX: S58) Third Quarter Financial Results: Business Slowly Picking Up
SATS Ltd (SGX: S58) is a provider of food solutions and gateway services solutions mainly to the aviation industry.
The company has been hit hard by the pandemic, with the International Air Transport Association (IATA) predicting that air travel will not return to pre-COVID-19 levels until 2024.
However, there appear to be some bright spots amid the pandemic gloom, as seen from SATS' business update for the third quarter ended 31 December 2020 (3Q FY20-21). 
Let's find out more right now!
Quarter-on-Quarter Improvement in Business Performance 
For SATS' 3Q FY20-21, revenue came in at S$251.0 million, which translates to a 54% year-on-year decline.
On a quarter-on-quarter basis, though, revenue improved by 8.6% from S$231.1 million in 2Q FY20-21.
The improvement was due to better performance from both its food solutions and gateway services business segments.
By industry, both aviation and non-aviation sectors saw higher revenue quarter-on-quarter as well.
Revenue Breakdown
3Q FY20-21
2Q FY20-21
1Q FY20-21
By Business
Food Solutions
143.5
139.6
135.9
Gateway Services
105.1
87.8
71.6
Others
2.4
3.7
1.9
By Industry
Aviation
145.2
126.8
110.6
Non-Aviation
103.4
100.6
96.9
Others
2.4
3.7
1.9
Total
251.0
231.1
209.4
Moving on, SATS posted a net loss of S$2.8 million for the latest quarter, compared to a net profit of S$59.3 million a year ago.
This was due to a sharp decline in aviation revenue and lower contributions from associates and joint ventures due to the pandemic.
However, on a quarter-on-quarter basis, SATS' net loss narrowed from a negative S$33.2 million in 2Q FY20-21.
The improvement was largely due to the higher revenue as seen earlier and better performance from its associates and joint ventures.
Balance Sheet Remains Healthy
SATS continues to have a net cash position. 
As of 31 December 2020, SATS' debt-to-equity ratio was a conservative 0.45x. Its cash balance stood at S$807.9 million. 
It's nice to see SATS having a strong balance sheet, which enables the company to better focus on business recovery.
The robust balance sheet also shows that the company's management is doing a good job in managing its finances well.
To conserve cash further, SATS did not pay an interim dividend in the previous quarter. It said then:
"In light of the significant uncertainties in our operating environment, the Board of Directors believe that it would be prudent not to pay an interim dividend for FY20-21. This will allow the company to preserve more jobs and capabilities to support our customers as aviation volumes resume, and to pursue opportunities outside of aviation."
In my opinion, not paying any dividend when the company is going through a rough patch is a responsible thing to do. SATS didn't pay a final dividend for FY19-20 as well.
Growth Opportunities Ahead 
Looking ahead, SATS said that the "operating environment remains challenging due to ongoing pandemic-related travel restrictions".
However, demand for air cargo to transport e-commerce, pharmaceutical, and perishable goods continues to climb. 
Seasonally-adjusted global air cargo volumes rose 3.6% from November to December last year. IATA forecasts cargo volumes returning to 2019 levels by April this year, with demand exceeding supply. 
SATS is also capitalising on opportunities created by the pandemic to grow outside of its core travel segment. 
Alex Hungate, president and chief executive of SATS, explained:  
"We are committed to helping our airline customers to rebound from this crisis. In addition, SATS aims to grow its revenues from foodservice and retail chains, institutions, fast-casual restaurants, and other non-travel related customer segments such as security services."
Want to Discuss Further on SATS?
Why not check our community at Seedly and participate in the discussion surrounding stocks like SATS Ltd (SGX: S58) and many more!
Disclaimer: The information provided by Seedly serves as an educational piece and is not intended to be personalised investment advice. ​Readers should always do their own due diligence and consider their financial goals before investing in any stock. The writer may have a vested interest in the company mentioned.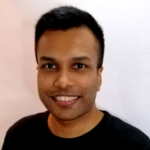 About Sudhan P
It isn't fair competition when only one company in the world makes Monopoly. But I love investing in monopolies. Before joining the Seedly hood, I had the chance to co-author a Singapore-themed investment book – "Invest Lah! The Average Joe's Guide To Investing" – and work at The Motley Fool Singapore as an
analyst
.
You can contribute your thoughts like Sudhan P
here.