What Is A Blue-Chip Stock?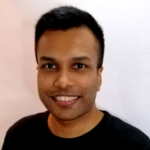 Sudhan P
●
Blue chip.
No, we are not talking about casino chips here.
(Ok, there are no blue chips in the gif, but you get my drift…)
What we are referring to are blue-chip stocks.
A blue-chip stock is something that's generally well-recognised and has strong financial stability.
Blue-chip companies are considered to be the best of the lot, just like a casino's highest valued chips, which are blue.
Since blue-chip stocks are perceived to be of quality, they are rarely sold cheaply.
In Singapore, all the 30 stocks that belong to the Straits Times Index are considered blue-chip stocks.
Some of the 30 stocks are well-known names such as:
DBS
Oversea-Chinese Banking Corp (OCBC)
United Overseas Bank (UOB)
Singapore Telecommunications (Singtel)
CapitaLand
ST Engineering
Genting Singapore
ComfortDelGro
Singapore Airlines
Singapore Press Holdings (SPH)
One thing to note is that blue-chip stocks are not sure-win investments, as it's often thought to be. Investors still have to assess the fundamentals of the company before investing in them. 
Also, blue-chip companies don't always remain a blue chip. The components of the Straits Times Index are frequently reviewed and some do drop out if they don't meet the eligibility criteria.
In the US, familiar blue-chip companies include Apple, Coca-Cola, Microsoft, McDonald's, and Walt Disney. They form part of the Dow Jones Industrial Average, a US stock market index which also contains 30 stocks. 
About Sudhan P
It isn't fair competition when only one company in the world makes Monopoly. But I love investing in monopolies. Before joining the Seedly hood, I had the chance to co-author a Singapore-themed investment book – "Invest Lah! The Average Joe's Guide To Investing" – and work at The Motley Fool Singapore as an
analyst
.
You can contribute your thoughts like Sudhan P
here.