What Is An ETF?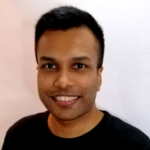 Sudhan P
●
"WTF is an ETF?"
Yes, I can read your mind-voice.
An ETF, or exchange-traded fund, is an investment that commonly tracks the performance of an underlying index.  
By investing in an ETF, investors can get access to a range of companies within the ETF instead of trying to pick individual companies.
Think of it like a combo meal that you buy from a burger joint.
By paying a standard price, you get the burger, fries and drinks all-in, without having to go through the hassle of picking each food individually.
ETFs, as the name might imply, are traded on a stock exchange (which is linked to the stock market) and can be purchased just like any stock.
In Singapore, two popular ETFs are those that track the Straits Times Index (STI), Singapore's stock market benchmark. Those ETFs are the SPDR STI ETF (SGX: ES3) and Nikko AM STI ETF (SGX: G3B).
Their investment objectives are similar, which is to replicate as closely as possible, before expenses, the performance of the underlying index, which is the STI.
By buying an STI ETF, investors can invest in 30 companies of the STI at one-go, instead of trying to pick each of the companies individually.
There are also ETFs out there that track an asset class (eg. bonds or commodities), region, or industry. Investors can pick and choose the ETFs to invest in according to their investment focus.
The main advantage of investing in an ETF is that it allows for instant diversification.
Have Burning Questions Surrounding The Stock Market?
Why not check out Seedly's QnA and participate in the lively discussion regarding stocks!
Disclaimer: The information provided by Seedly serves as an educational piece and is not intended to be personalised investment advice. ​Readers should always do their own due diligence and consider their financial goals before investing in any stock.
About Sudhan P
It isn't fair competition when only one company in the world makes Monopoly. But I love investing in monopolies. Before joining the Seedly hood, I had the chance to co-author a Singapore-themed investment book – "Invest Lah! The Average Joe's Guide To Investing" – and work at The Motley Fool Singapore as an
analyst
.
You can contribute your thoughts like Sudhan P
here.