What Is Lasting Power of Attorney (LPA) & How to Make an LPA Online?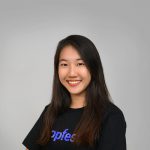 Ruth Lum
●
Filial piety is a core value we learn from a young age.
When you're helping your parents or family members plan their retirement, or when they might not be in their best mental capacities, you might run into situations where you have to make the call.
Ever heard of the Lasting Power of Attorney (LPA)? You can start applying online from 14 November 2022.
Let's find out more!
---
TL;DR: What is the Lasting Power of Attorney & How to Apply it?
Click here to jump:
---
What is the Lasting Power of Attorney (LPA)?
The LPA is a legal document that allows a person aged 21 and above to voluntarily (the "donor") appoint another person or multiple people (termed "donees") to make decisions and act on their behalf if they lose their mental capacity.
A record number of 152,000 people have registered their LPA as of June 2022.
The hardcopy LPA will cease on 13 November 2022, and from 14 November onwards, you will be able to apply online instead.
Benefits of an LPA
Early preparations to protect your interests should one become vulnerable one day

Enables you to 

make a personal, considered choice

of a trusted proxy decision-maker, who is reliable and competent to act in his or her best interests

Alleviates the stress and difficulties faced by loved ones who need to apply for a Deputyship order, if they lose mental capacity without an LPA in place.
What Powers Do An LPA Grant You?
The appointed person is given the power to decide and act on the individuals' behalf in two areas: personal welfare and/or property and affairs matters
Personal welfare matters – covers largely lifestyle decisions such as your place of residence or how you want to be cared for
Property & affairs matters – refers to the management of your bank account, finances, property, and assets.
Do note that the LPA does not deal with the distribution of a person's assets after his or her death, and is different from a will.
---
How to Apply LPA And Who Can Apply LPA?
Anyone.
The Ministry of Social and Family Development (MSF) will be launching the Office of Public Guardian Online (OPGO) on 14 November 2022.
If you wish to make a hardcopy LPA, you will need to get it certified by 13 November 2022 and submit it to OPG within six months from the date of the Donor's signature of the LPA.
The portal uses the MyInfo service – a government-backed digital vault of users' personal data – to automatically fill up most fields on an LPA form.
Donees will be notified via SMS or e-mail when the form is submitted, and can then accept the LPA through the portal.
After the donee has accepted the LPA, the donor will visit the certificate issuer* to digitally sign the LPA via SingPass. The issuer then certifies and submits the LPA on the donor's behalf through the portal.
*a medical practitioner accredited by the public guardian, a practicing lawyer, or a registered psychiatrist
When applying, you will have two forms to choose from.
Form 1 grants general powers and meets the needs of the vast majority of Singaporeans.
Form 2 accommodates special requirements and customised powers, to be drafted by a lawyer.
Step 1: Appoint someone
Choose your donee (the person you appoint) wisely
≥21 years old

Someone you trust to make decisions on your behalf, in your best interests

Note that you can appoint more than 1 person
Choose what decision powers to grant your donee(s)
Personal welfare

Property and affairs

Both
If you have more than 1 donee, decide if they are to act
Jointly – donees have to act together, and cannot act separately

Jointly & severally – donees can make decisions together or separately. Both types of decisions are valid.
Step 2: Certificate Issuing
See an LPA certificate issuer in person:
Critical safeguard to ensure that the donor does not make an LPA under pressure or duress
There are three groups of professionals who can issue an LPA certificate — (a) accredited medical practitioners, (b) lawyers, and (c) psychiatrists
The top 10 most visited accredited medical practitioners charge fees ranging from $25 – $80, with most charging $50, for the service
Application Fees
There is a fee waiver till 31 March 2023.
After this day, these will be the costs you'll be expecting when you apply:
Application fee including GST
LPA Form 1
LPA Form 2
Singapore Citizens
$75 (Fee waived till 31 Mar 2023)
$200
Singapore Permanent Residents
$100
$250
Foreigners
$250
$300
Cancellation
$25
$25
Legal fees: $25-$80, with most charging $50 to issue certificates
Despite the fee waiver, Singaporeans will still have to pay fees charged by professionals engaged to witness and certify the application, such as medical practitioners, lawyers, and psychiatrists. The charges depend on the complexity of each case.
The fee waiver may encourage some people, like those from lower-income groups, to get their LPA done.
Payment can be made by:
Cheque in Singapore dollars made payable to "AG/MSF"
NETS, Credit Cards (Visa or Master) at the OPG Office
What Happens When an Individual Has Not Made an LPA Before Losing Mental Capability?
Individuals without a valid LPA who require one will have their loved ones apply for Deputyship, which is an even more complicated, time-consuming, and costly process.
Deputy:
A person the court appoints to make certain decisions on behalf of a person who lacks mental capacity
When the person has not made a Lasting Power of Attorney (LPA) and therefore has no donee to make decisions on behalf
Similar in function to a donee in an LPA, the deputy has to act in the best interests of the person he makes decisions on behalf of.
However, the deputy's powers are defined by the court order under which they are appointed, or any such further orders the court may make which can affect the powers of their appointment.
---
Will You Apply For LPA?
A lack of an LPA, when needed, would result in a lengthy, cost-heavy deputy application process.
Along with the government's move to persuade more people to make a Lasting Power of Attorney, we too think it is a sensible move especially if you are keen on protecting your interests should you become vulnerable one day.
What are your thoughts? Share your comments with us in the Seedly Community!
About Ruth Lum
Breaking down 'chim' finance knowledge into manageable pieces so you don't have to.
You can contribute your thoughts like Ruth Lum
here.