I Postponed My Wedding Because of COVID-19 and That's Okay
One of the founders of The Woke Salaryman was planning to get married on 6 June 2020.
But with the COVID-19 outbreak and current circuit breaker measures, it seems unlikely that any kind of event would be allowed to happen.
Eventually, he decided to postpone his wedding.
But most importantly, it was okay to do so because of a few key decisions he made with his partner.
Here's what happened.
1) Kept the Wedding Budget Modest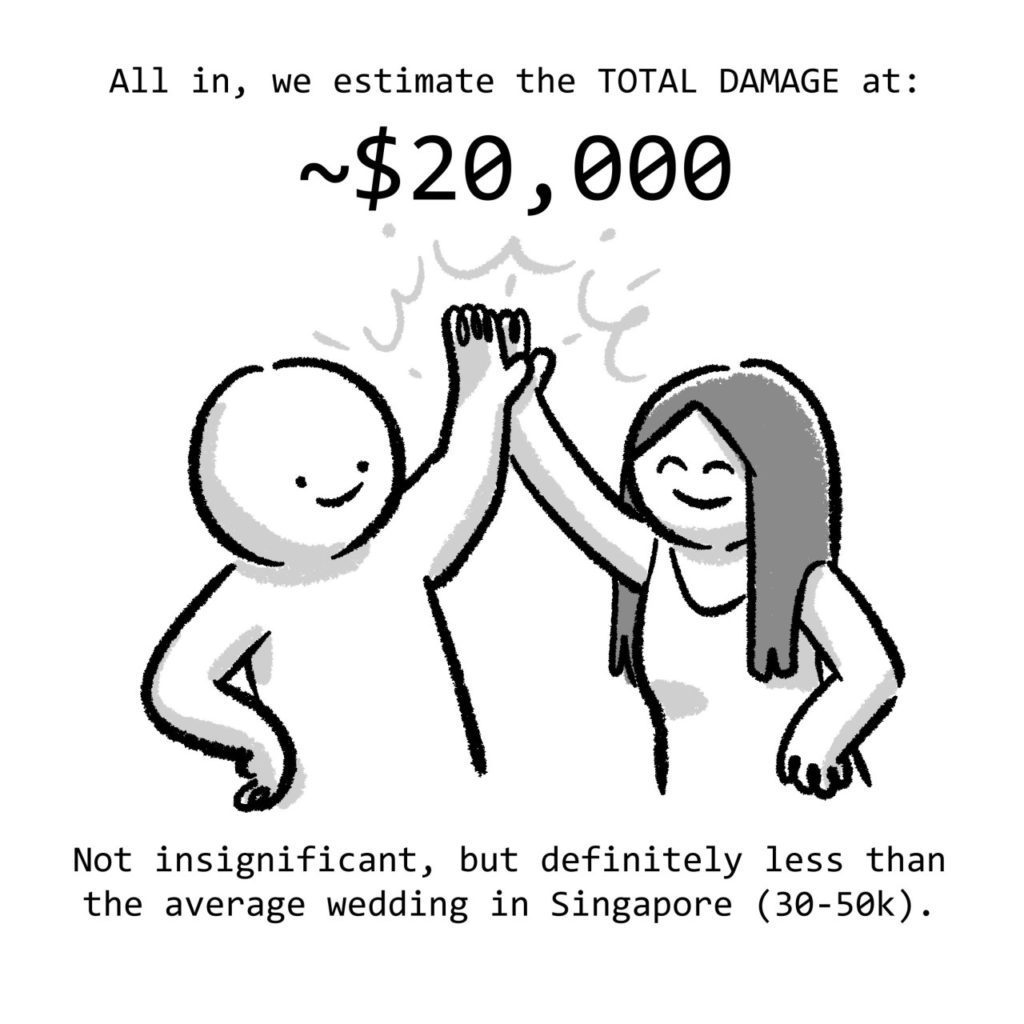 FYI: we did the math before and worked out that an average wedding would cost at least $27,000.
2) Ensured They Had Enough Savings to Cover Potential Loss
3) Having a Wedding Now Is Irresponsible
---
This article first appeared on The Woke Salaryman and is part of a content syndication agreement between The Woke Salaryman and Seedly.
For this series of comics that are related to all things personal finance, the Seedly team worked closely with The Woke Salaryman to bring you useful sh*t which you can apply to your everyday life.
The Woke Salaryman is the brainchild of a Singapore-based duo that aims to help people reach financial independence early. It is the quintessential page for people living in Singapore who earn the median salary and didn't inherit their fortunes from their parents.
If you have any questions with regard to personal finance and retiring early, feel free to discuss them with the friendly Seedly Community!